As the temperatures rise in Sonoma & Napa Valley, I wanted to share with you a few pictures of this wonderfully relaxing time of the year.  To begin, the orderly march of vines in late afternoon light.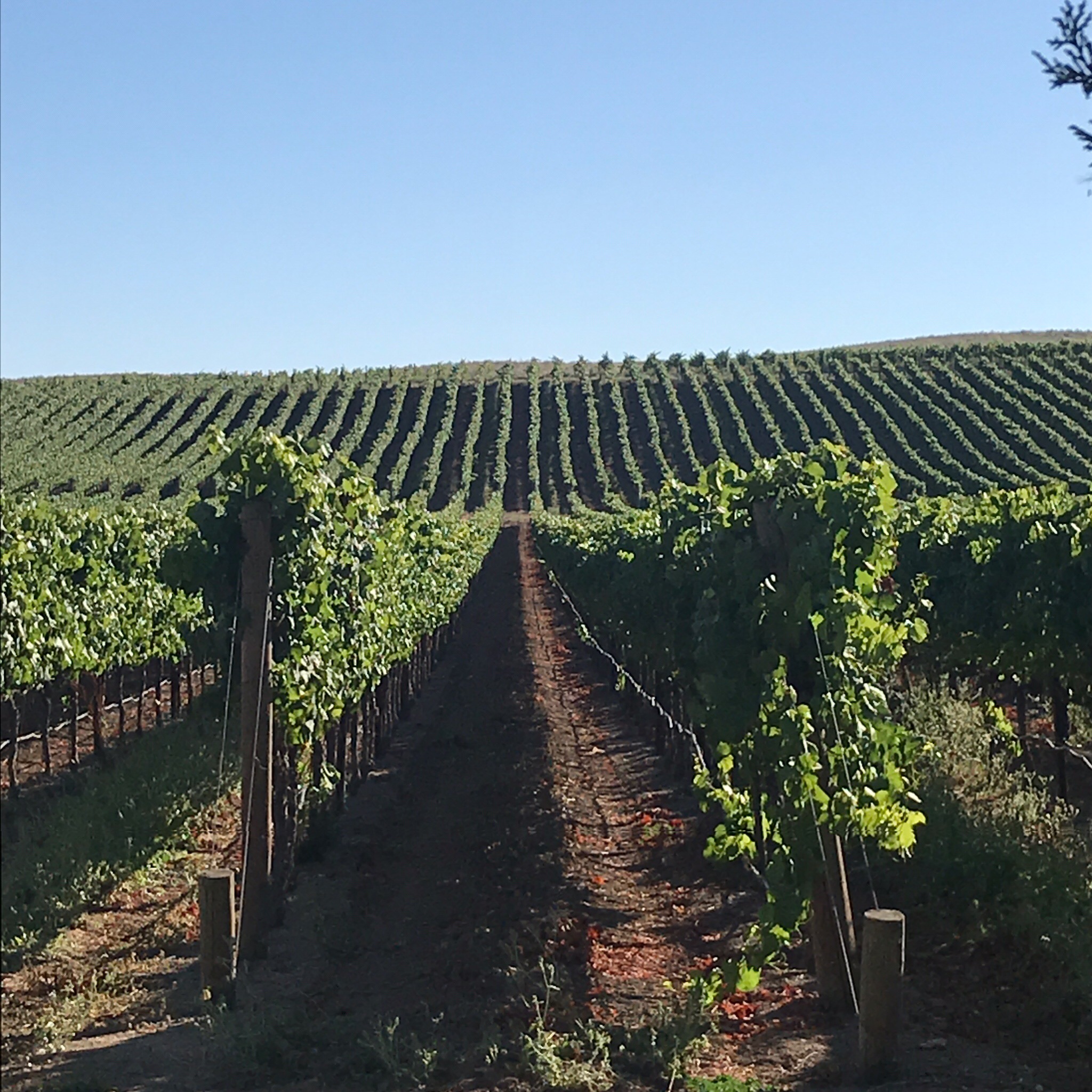 cresting the hill at Clos Du Val Vineyards, Napa Valley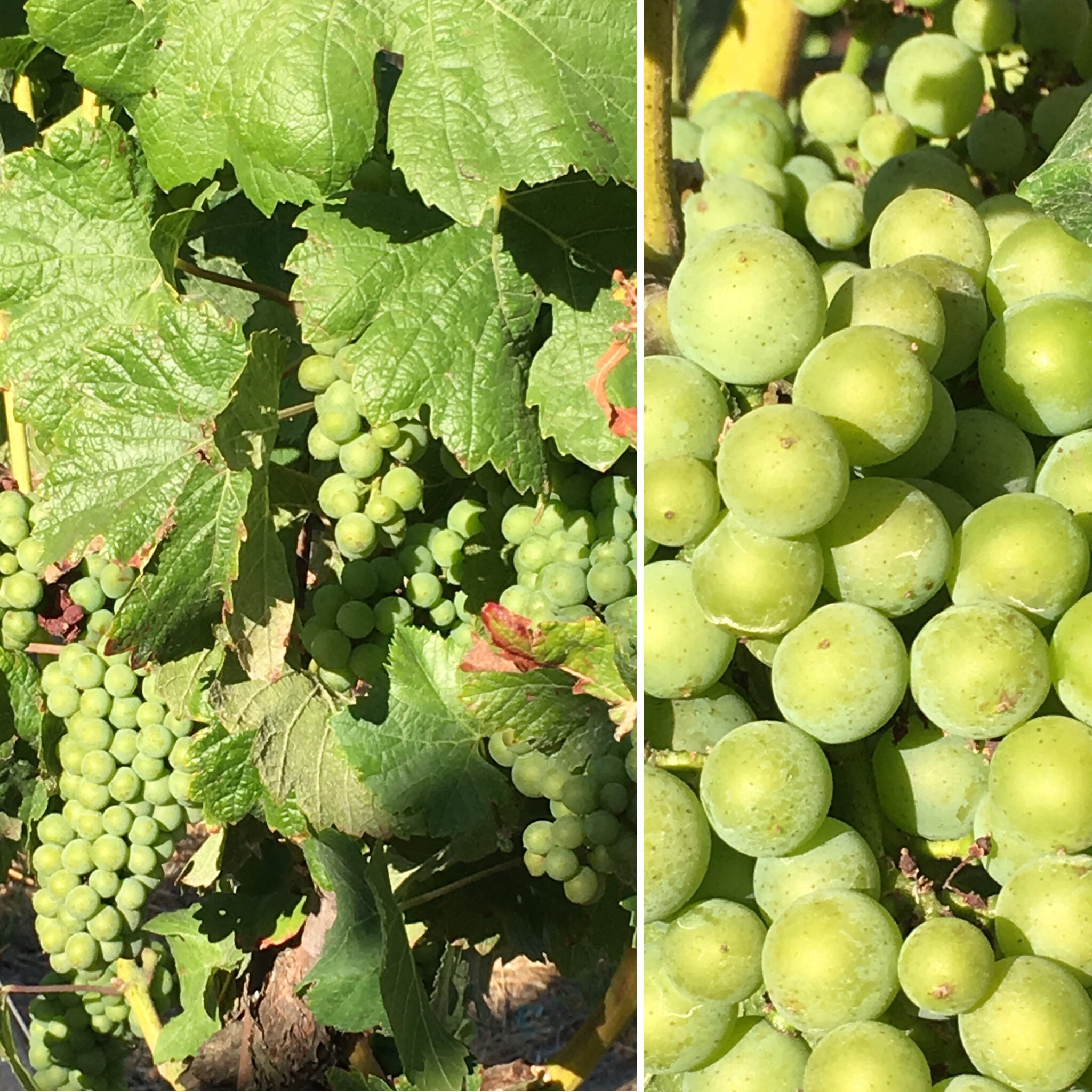 mid-summer fruit on the vines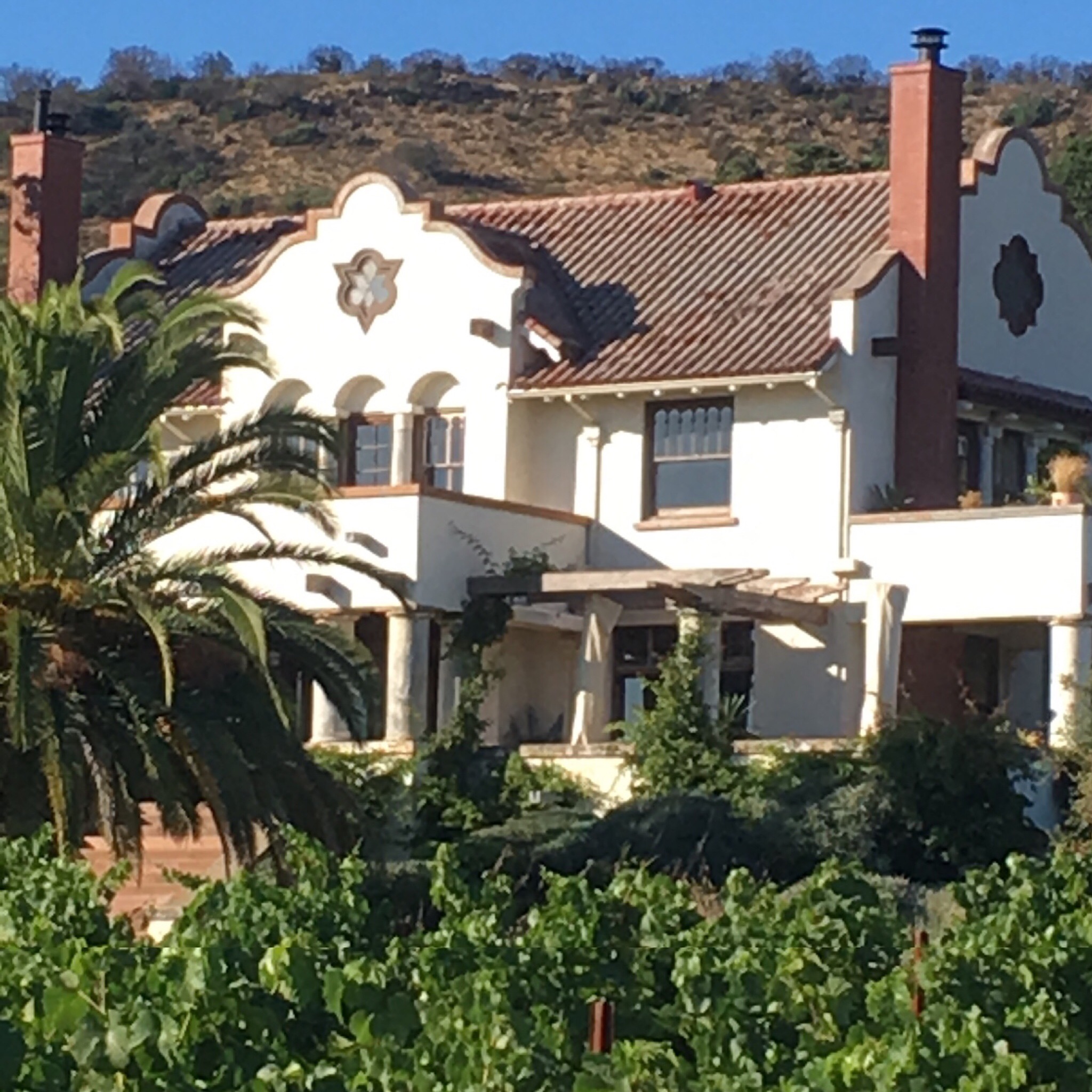 the Scribe Winery Hacienda, truly a beautifully restored structure where you can sit outside and enjoy the view with refreshments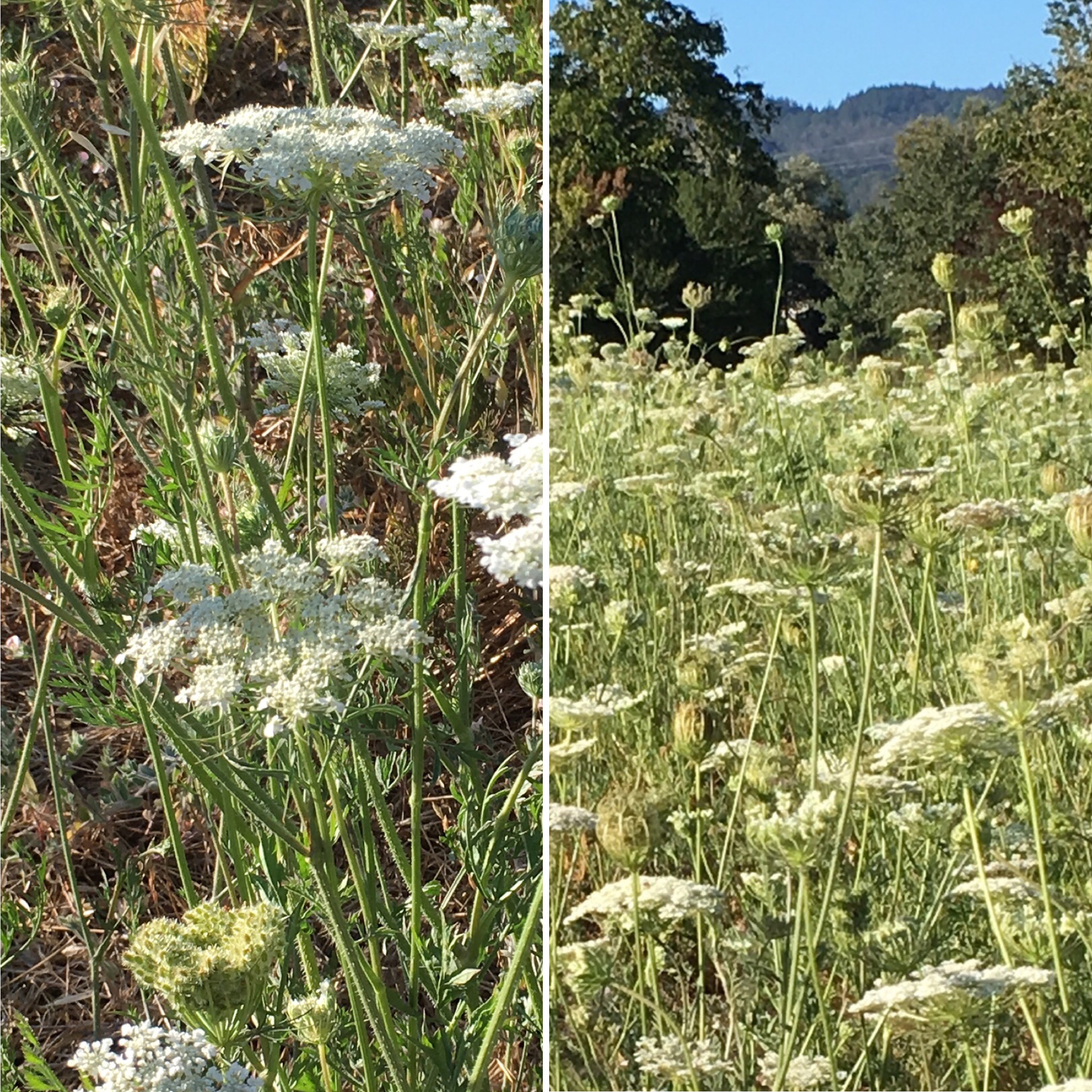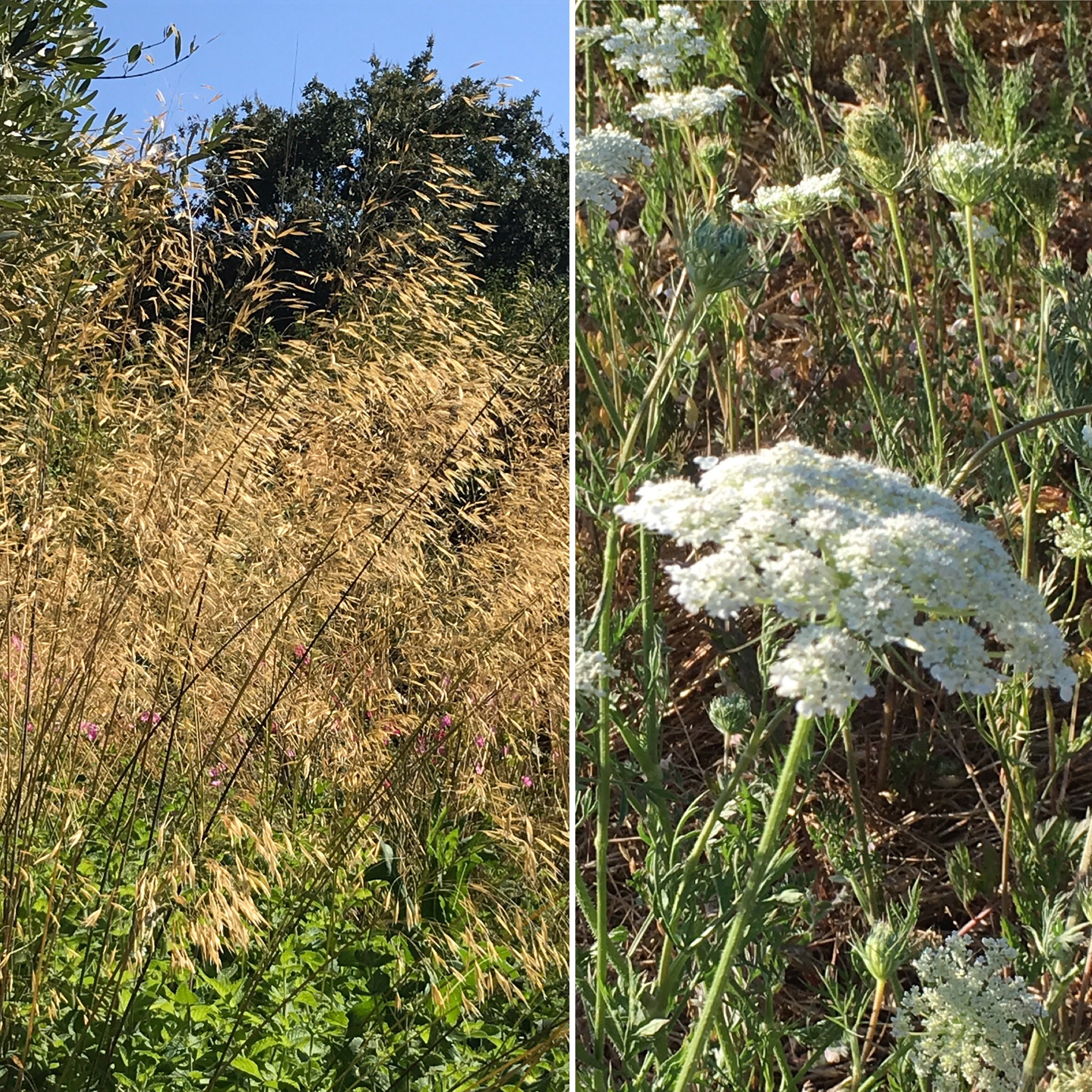 a quiet field of Queen Anne's Lace, swaying with the light breeze on a hot summer afternoon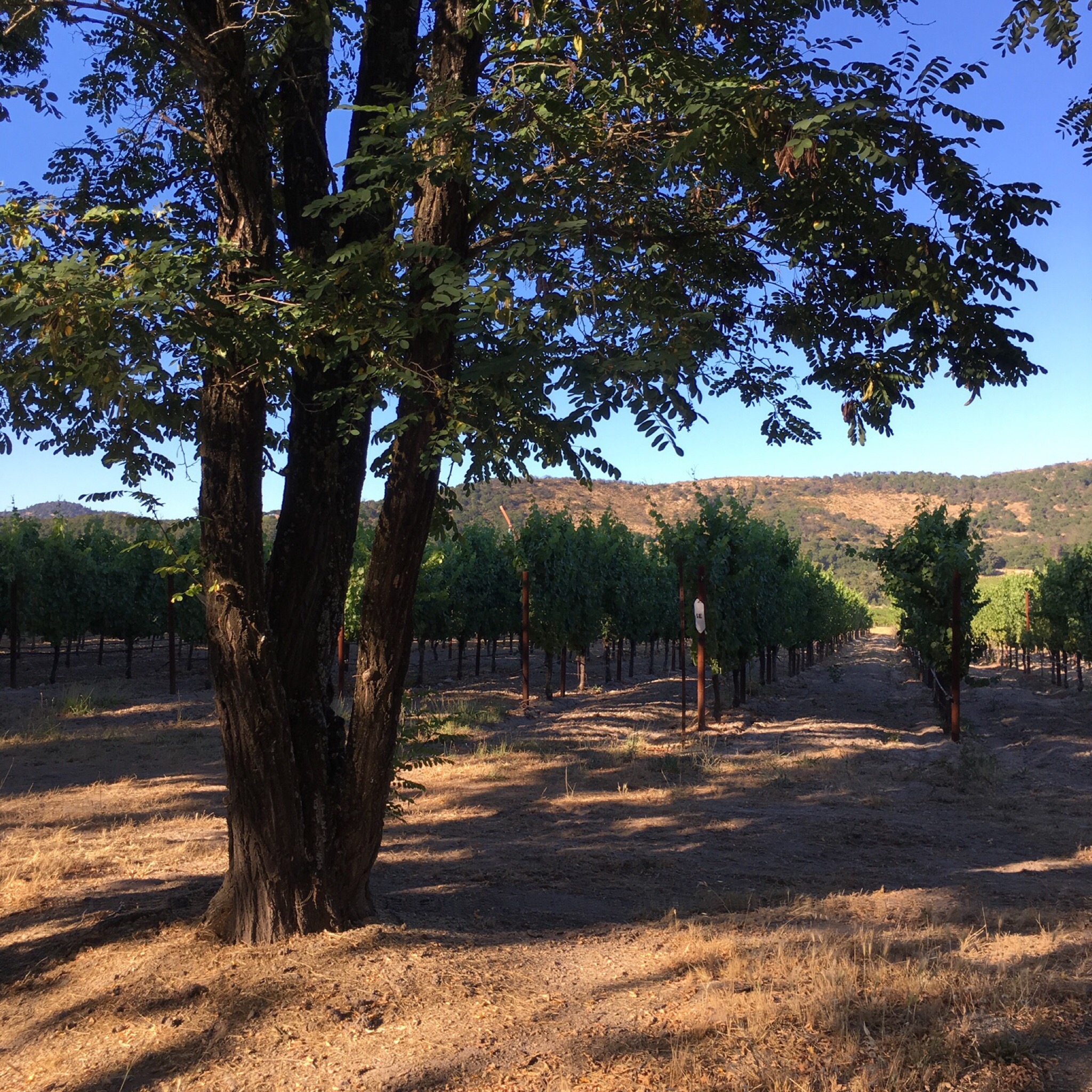 inviting cool & scenic resting spot under a stately tree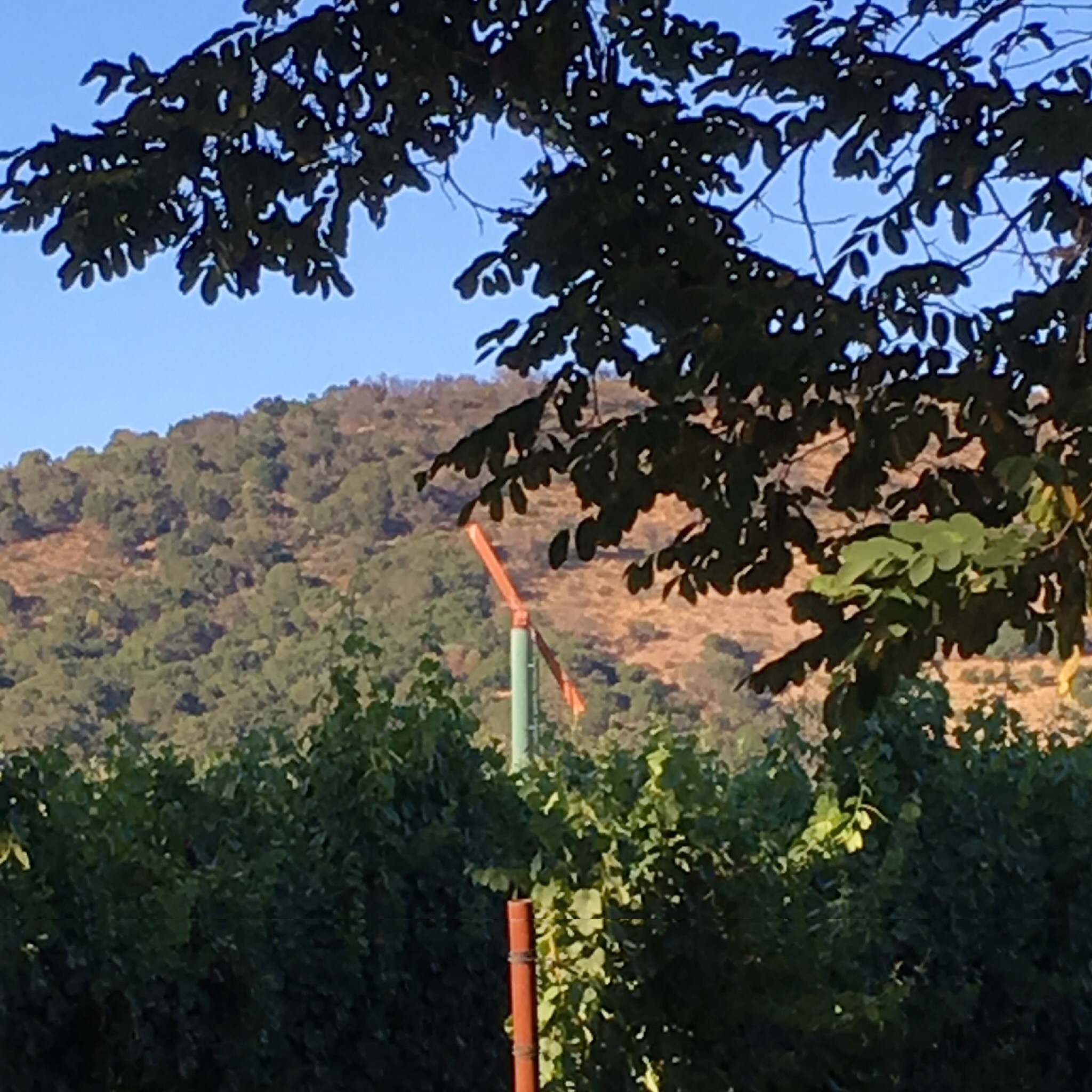 late afternoon amidst the vines at Gundlach Bundschu Winery in Sonoma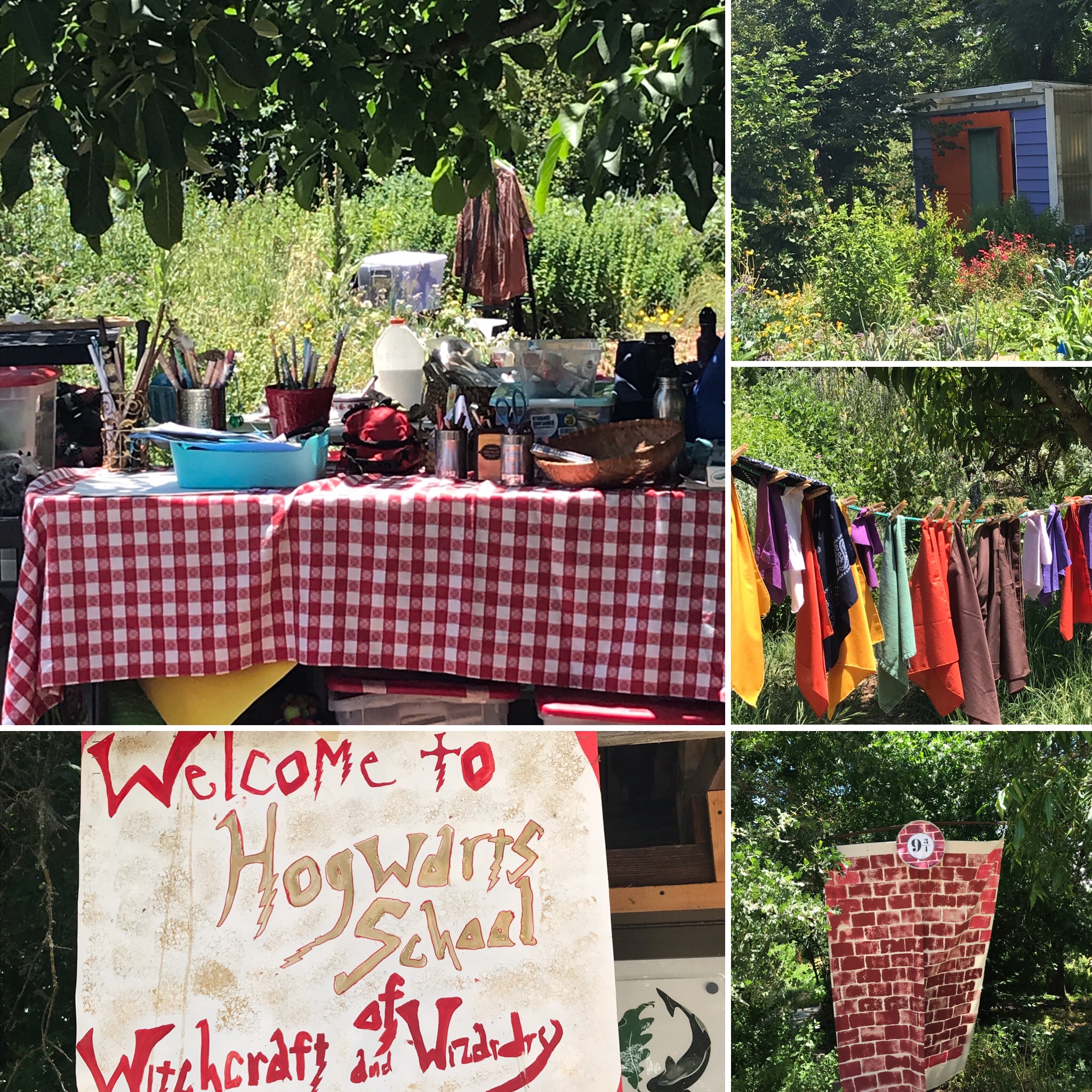 for the child in all of us, a moment of fun at a summer camp, Harry Potter's School of Witchcraft and Wizardry in Sonoma Garden Park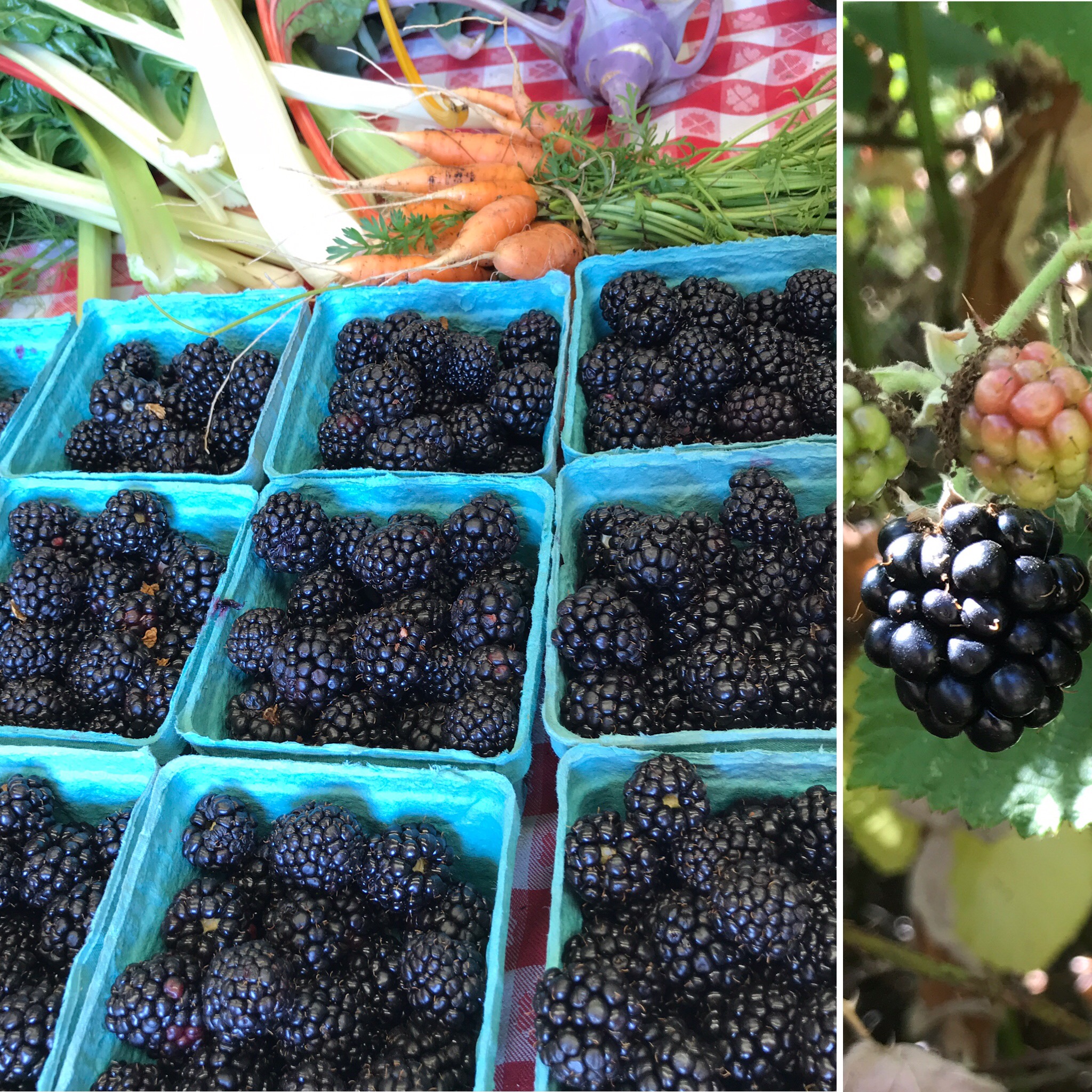 What would summer be without a neighborhood Farmers Market, this one is located on the East Side of Sonoma, very casual & authentic, all the produce & products are from either gardens behind the barn or from farmers who live and work nearby.
Here an orderly march of freshly picked blackberries, just waiting to be brought home and made into jam. With this seasonal abundance from the nearby berry bramble, jam making is a satisfying activity on a hot summer afternoon.
The Saturday market also sells jars of  jam & honey from nearby 5th Street Farm in Sonoma.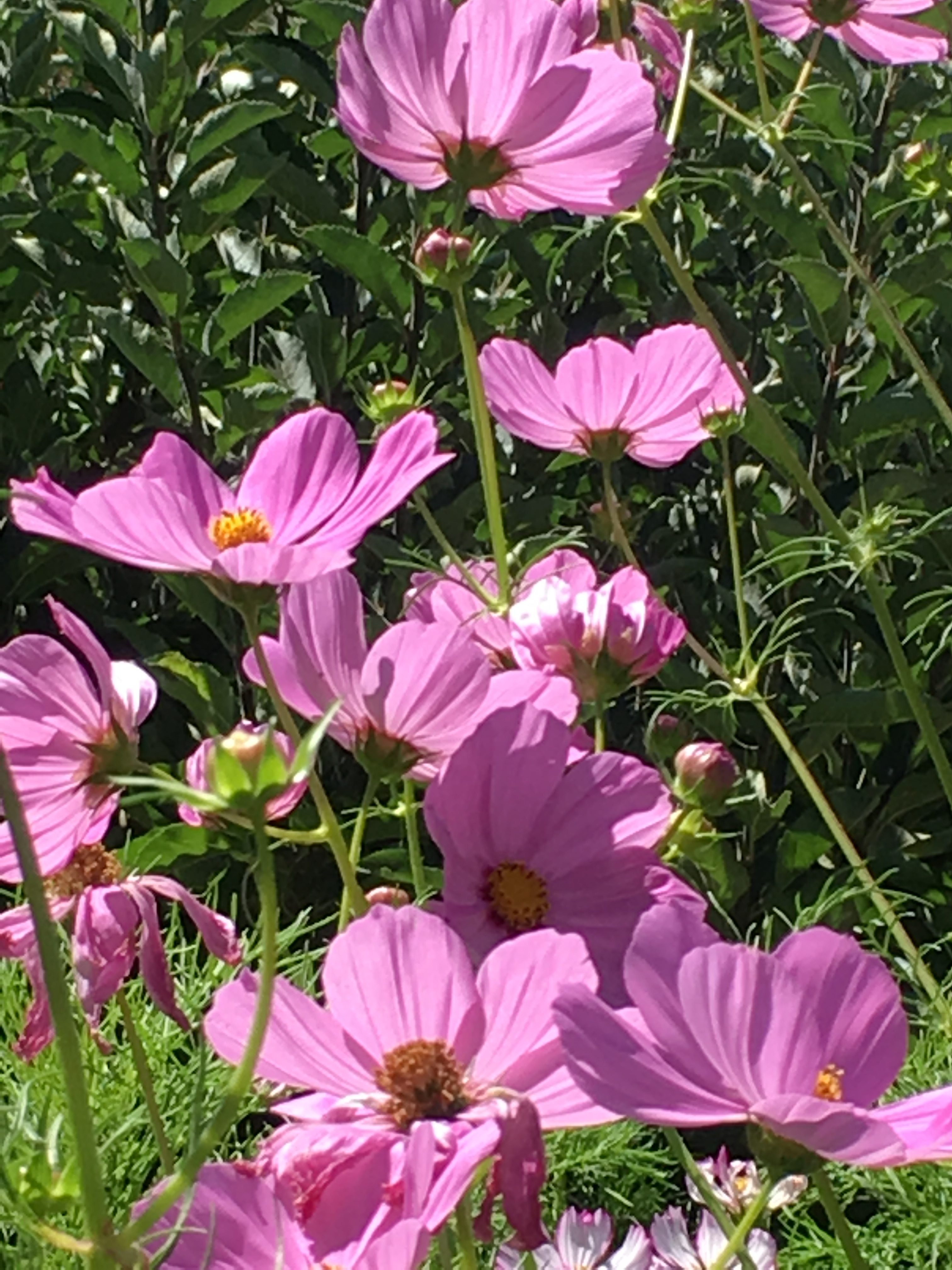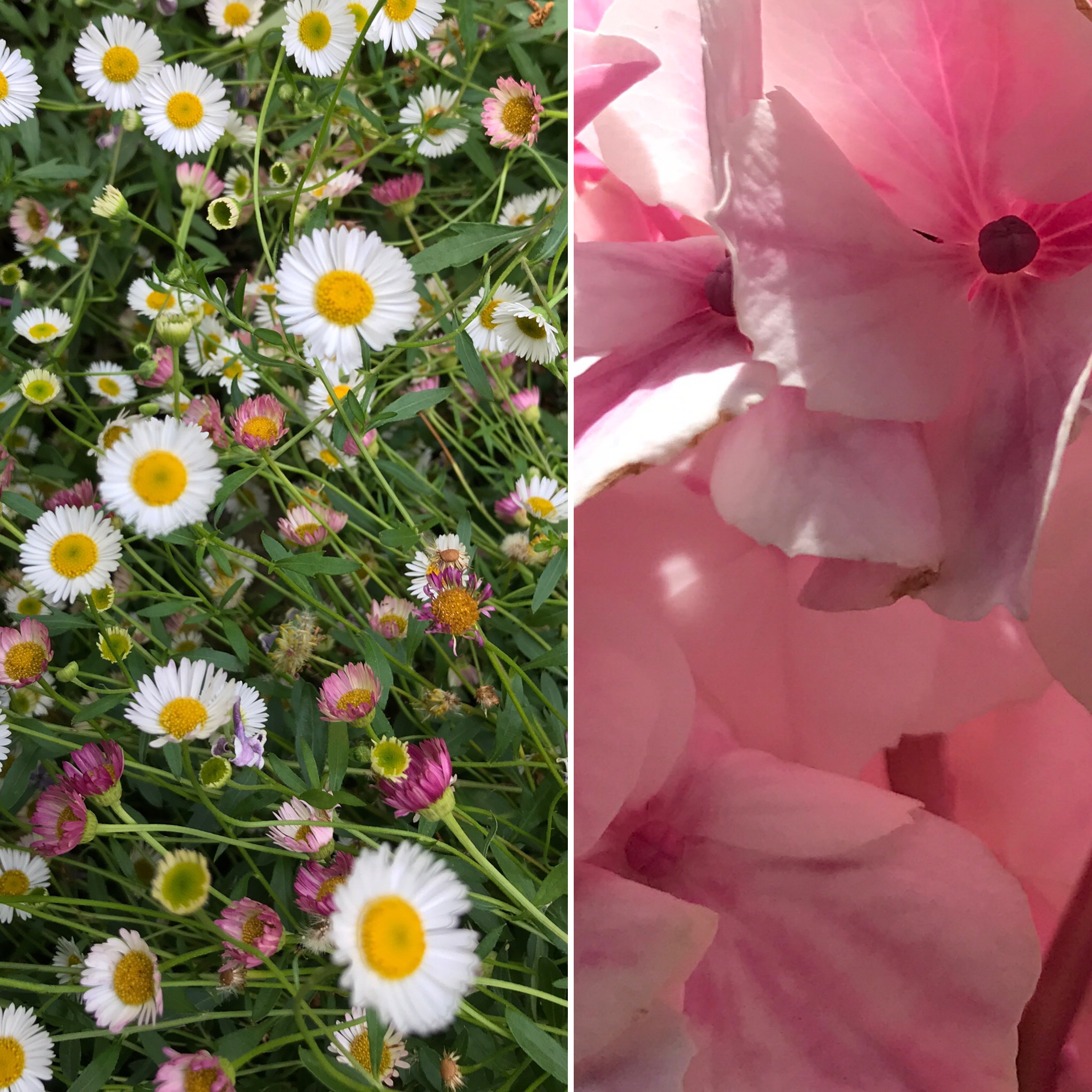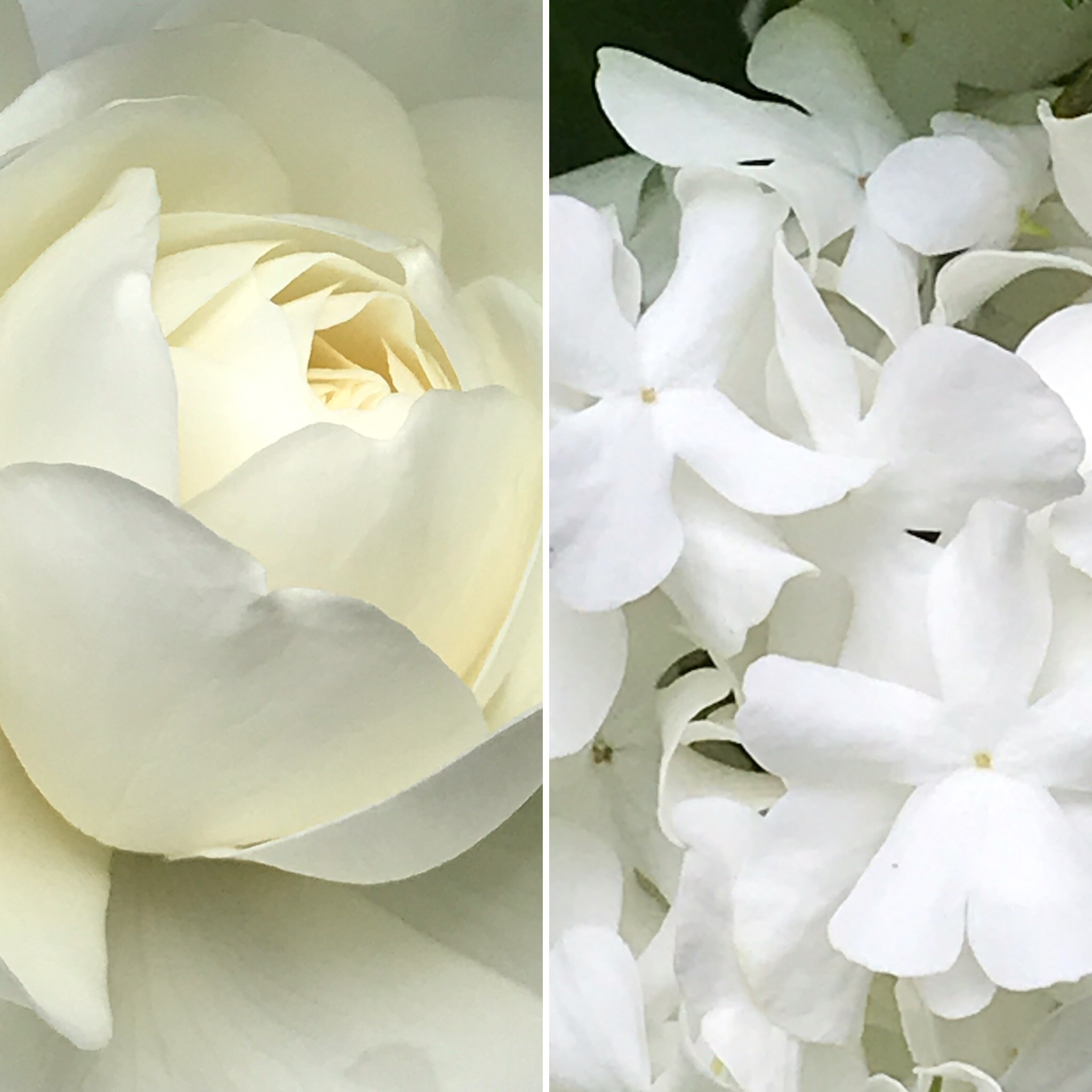 Afternoon light on a few summer flowers at the Community Garden Park, everything is refreshingly simple and real on this warm day in August.  I hope that you will be visiting Sonoma or Napa Valley on a hot summer day soon!