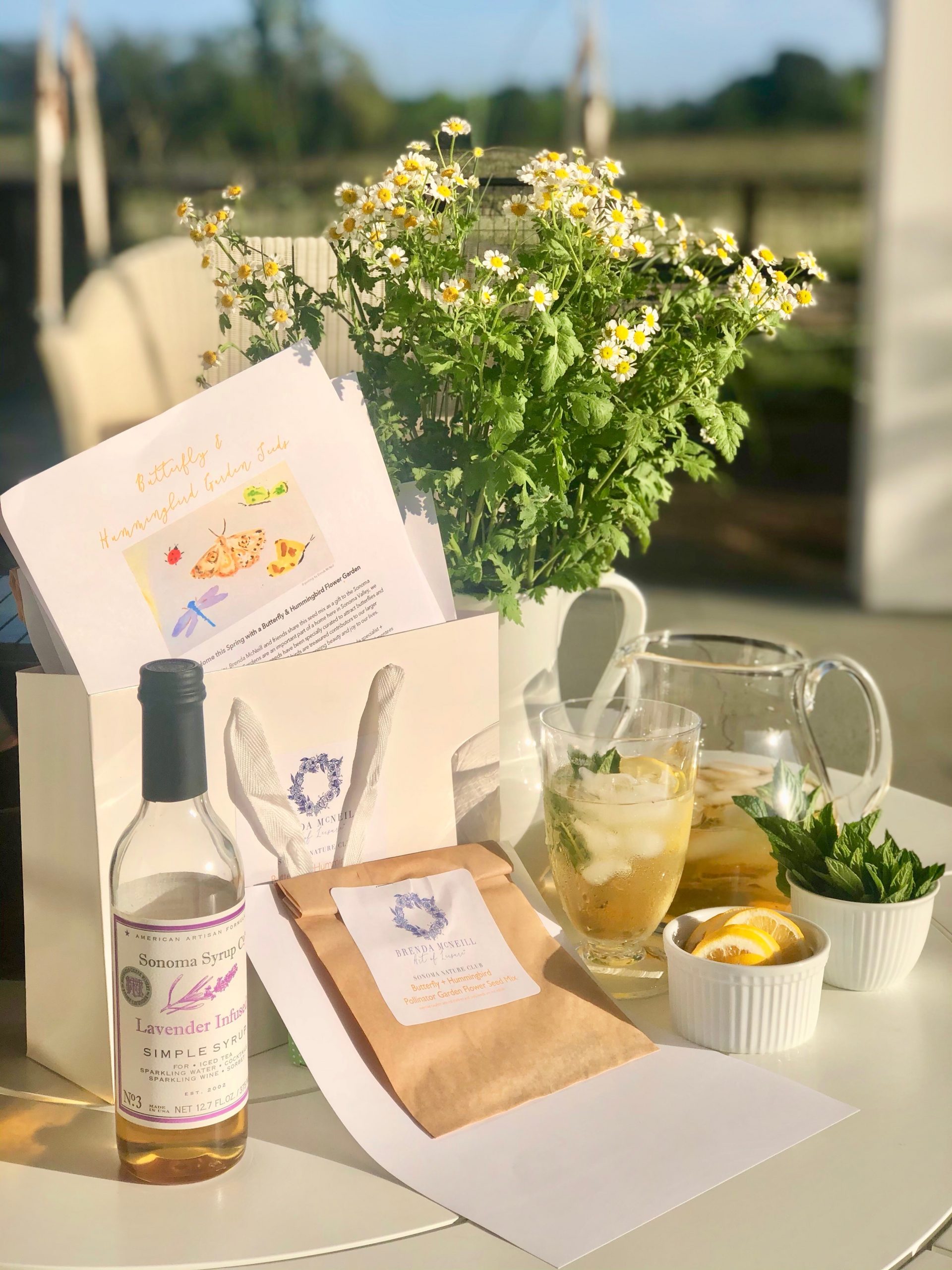 Spring is here and Earth Day is fast approaching.  Sonoma Syrup Co. & Sonoma Valley Mentoring Alliance have joined with me to bring over 330 Butterfly & Hummingbird Garden Seed Gifts to anyone who is visiting Sonoma Valley from April 15th through the 25th.  These gifts, as seen above, will be available at the shops and wineries listed on the last post at no cost, only with the thought of helping our winged friends.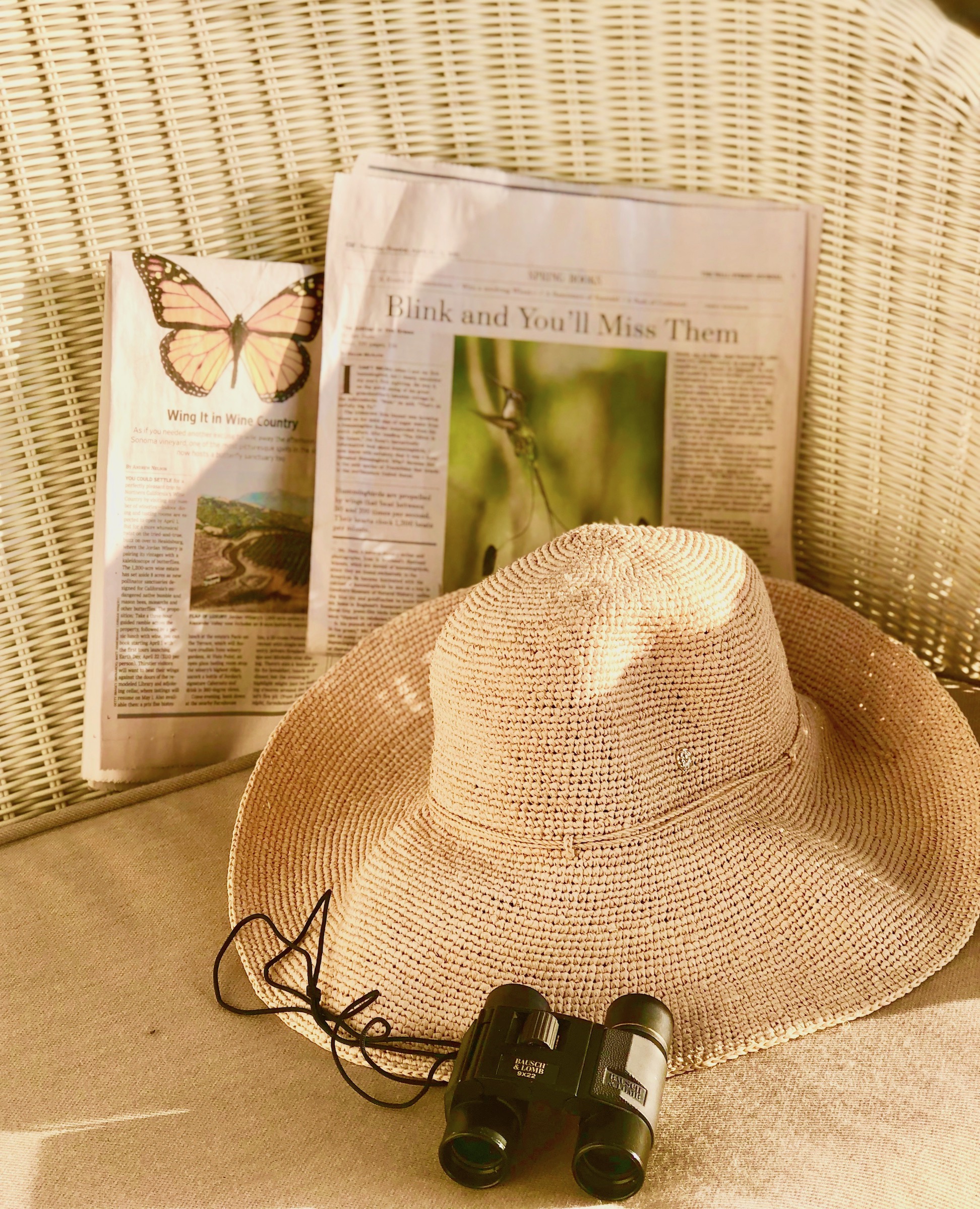 This lovely swing on a spacious wine country property's front porch is the perfect spot to pop on a straw hat, pick up your binoculars, and enjoy the afternoon light while getting a closer look at the hummingbirds and butterflies who come to visit flowers in your garden.
We hope you'll take a moment to read two fabulous articles recently published in the Wall Street Journal (WSJ) that speak to the importance of butterfly & hummingbird gardens.
Jon Dunn has written a book about all things hummingbird: The Glitter in the Green.  Find the review and story here.
The butterfly and pollinator garden at Jordan Winery in Healdsburg, Sonoma County, was designed to encourage a trip around property to view the sanctuaries created for our pollinating friends.  Read the wonderful overview here.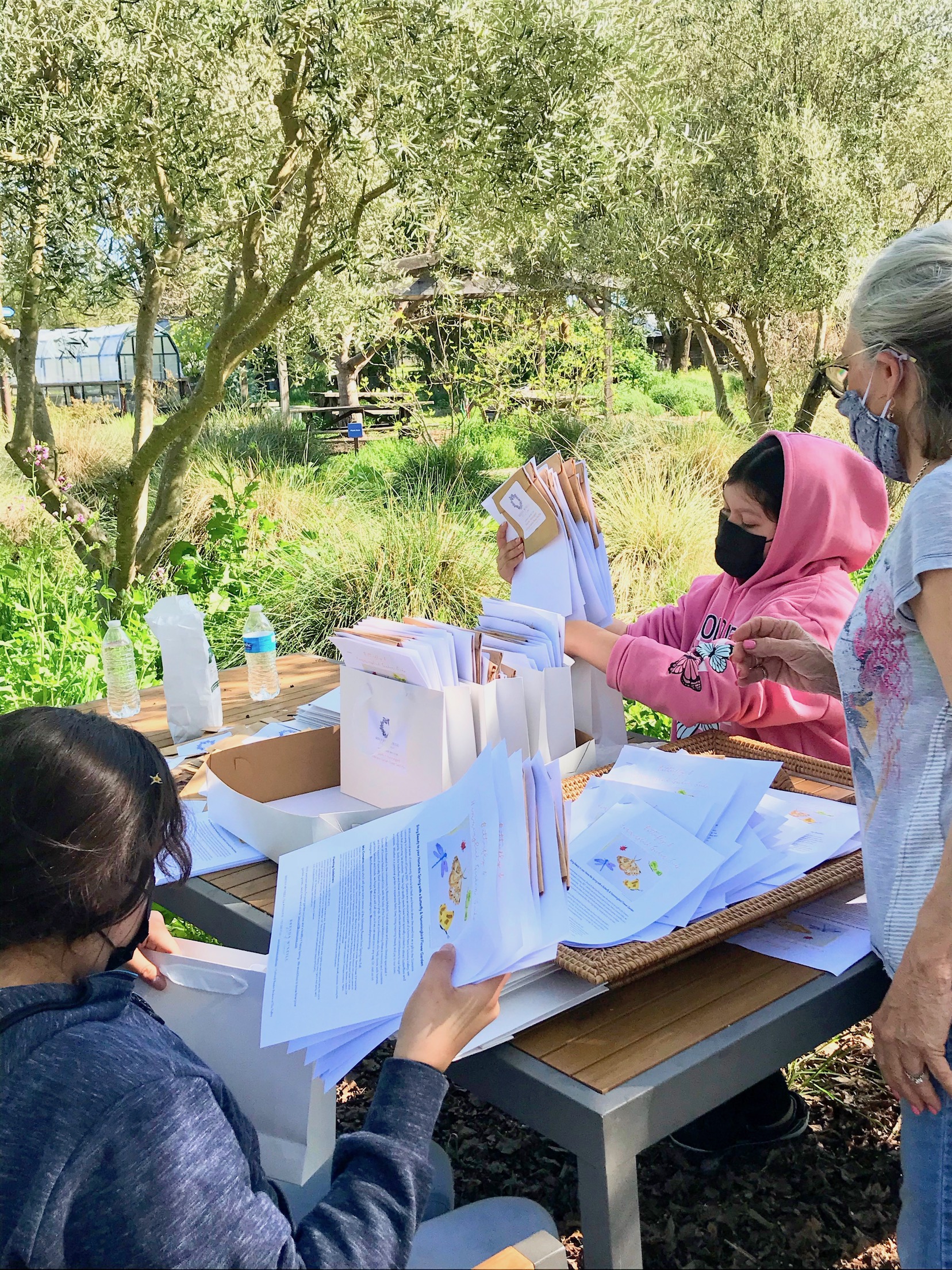 A simple, meaningful afternoon project with mentors and mentees.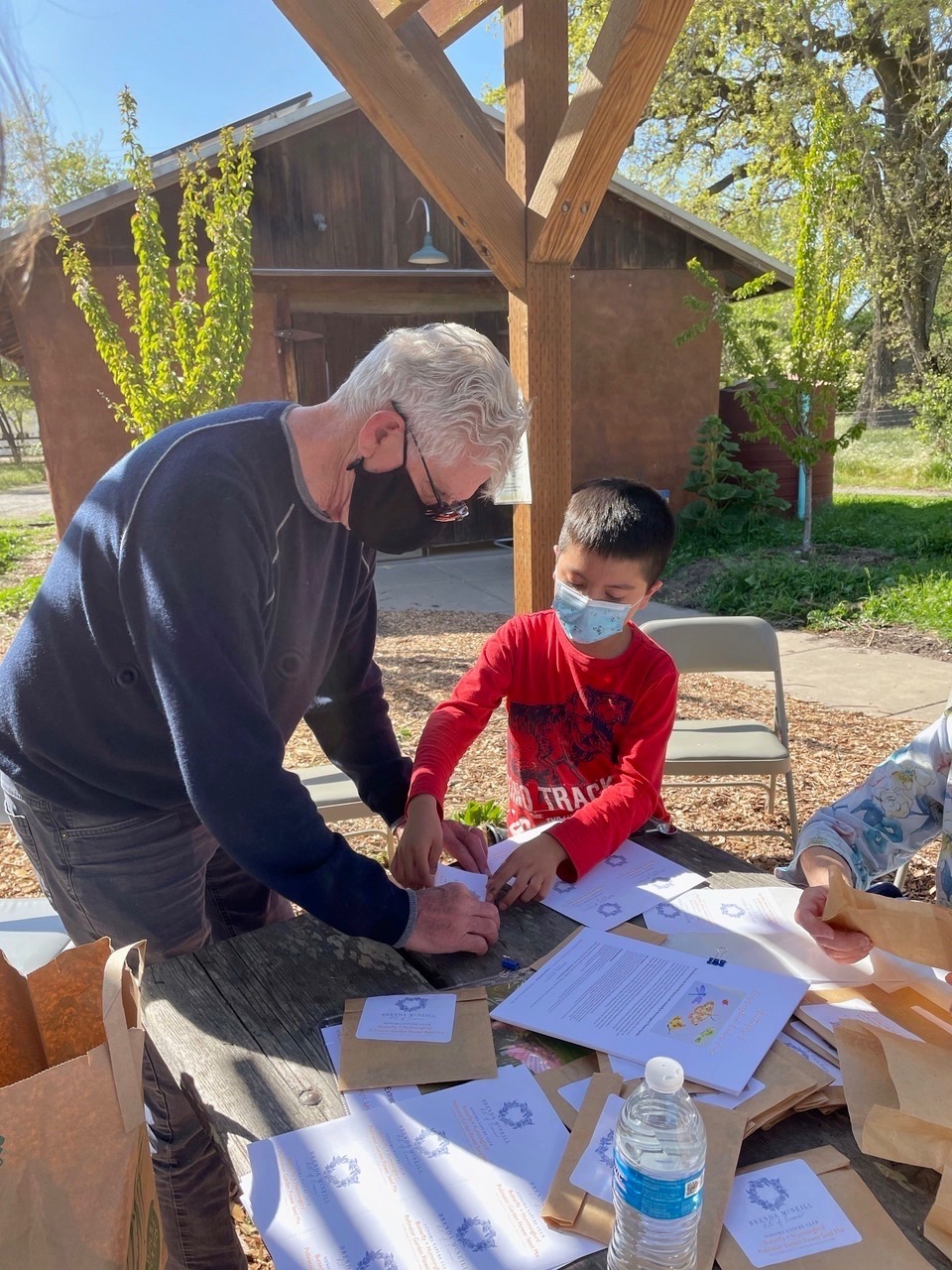 It is a joy to see such happy faces and to understand that this effort is truly making a contribution to the community and our greater ecosystem.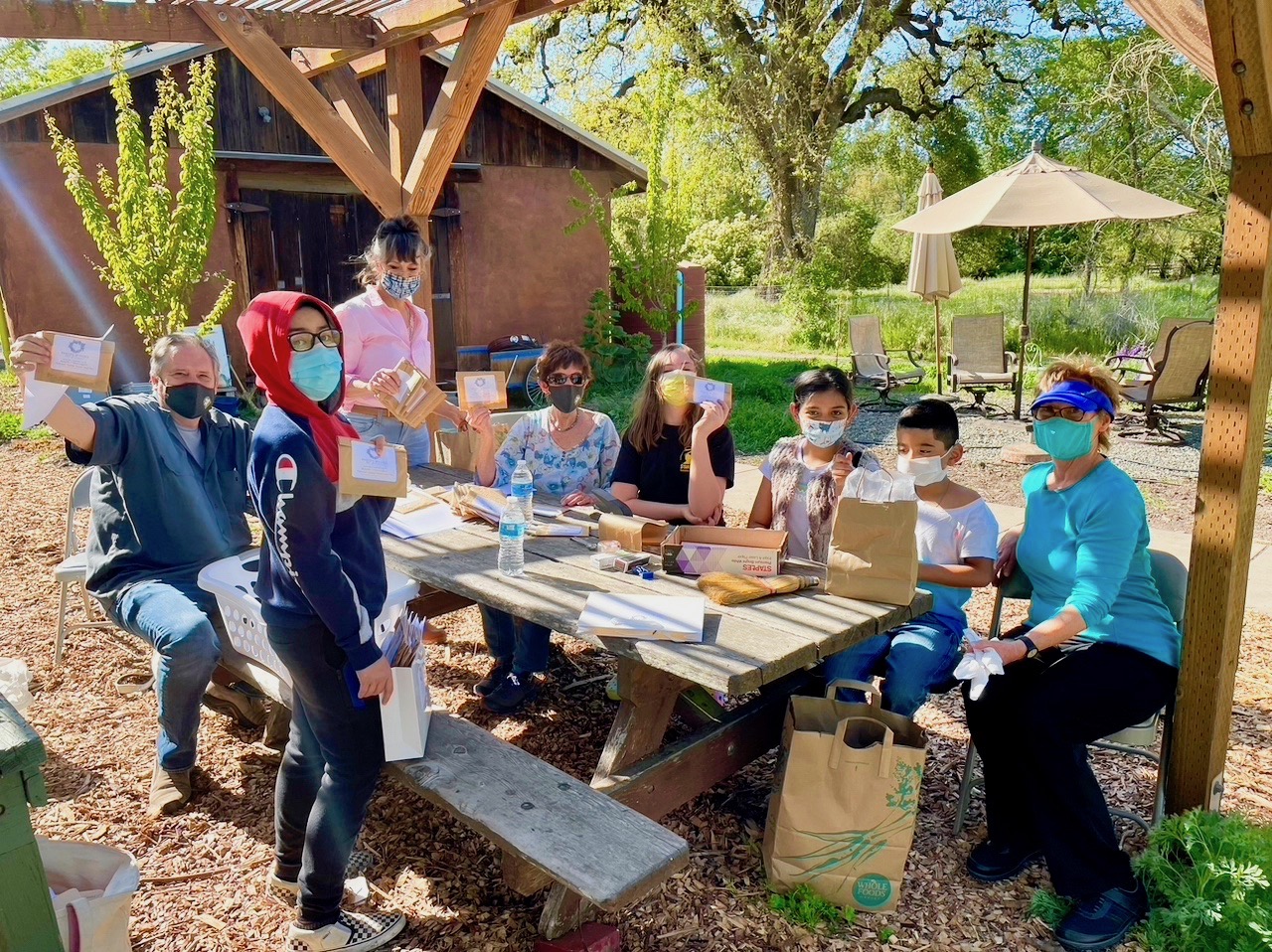 We were inspired by our surroundings as we created with enthusiasm this gift to benefit butterflies and hummingbirds in the Sonoma Valley and beyond.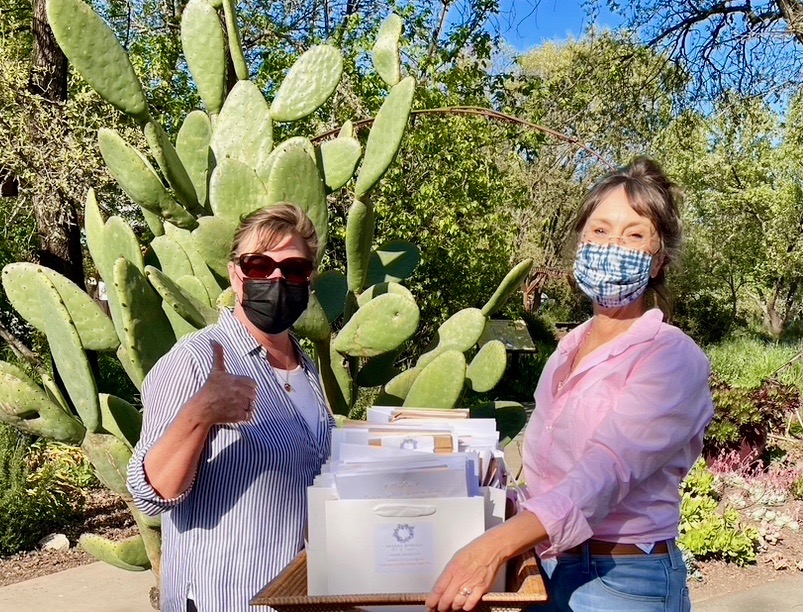 Tina Baldry, the program director at the Sonoma Valley Mentoring Alliance, spearheaded this project with Karin Campion Mattoon and myself.
We look forward to hearing from you with pictures and thoughts on how your garden grows.  Enjoy a beautiful Earth Day!