It is almost Spring in the Wine Country, so in the spirit of something beautiful and fresh, I visited the flagship location of an iconic store and two homes that have many inspiring spaces.  Sonoma was the site of the first Williams-Sonoma; here is a colorful holiday presentation that they have created this Spring.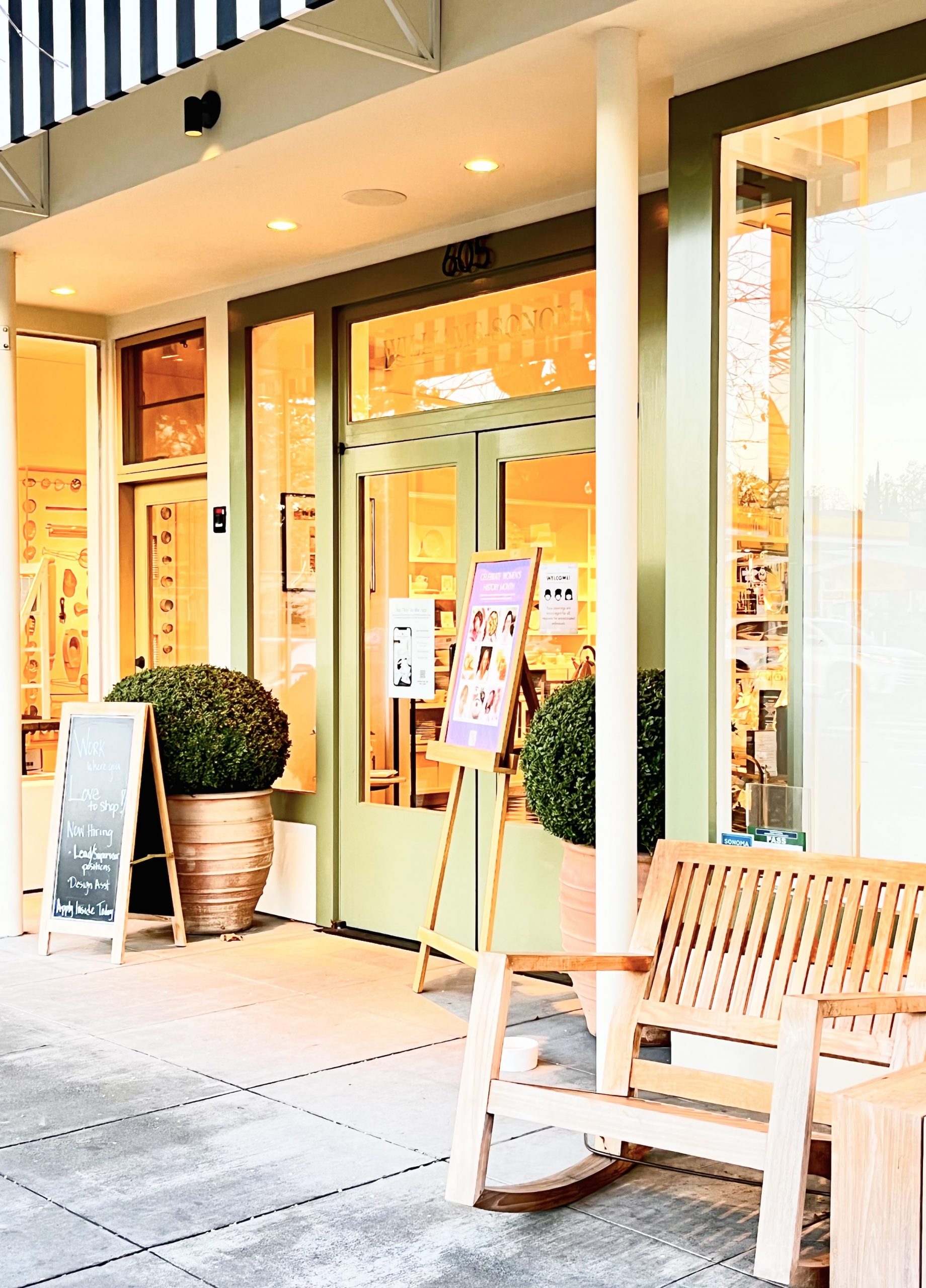 This store is lovely both inside and outside.  Located near the end of the El Camino Real, the main boulevard leading to Sonoma Plaza, it remains a hallmark of the city.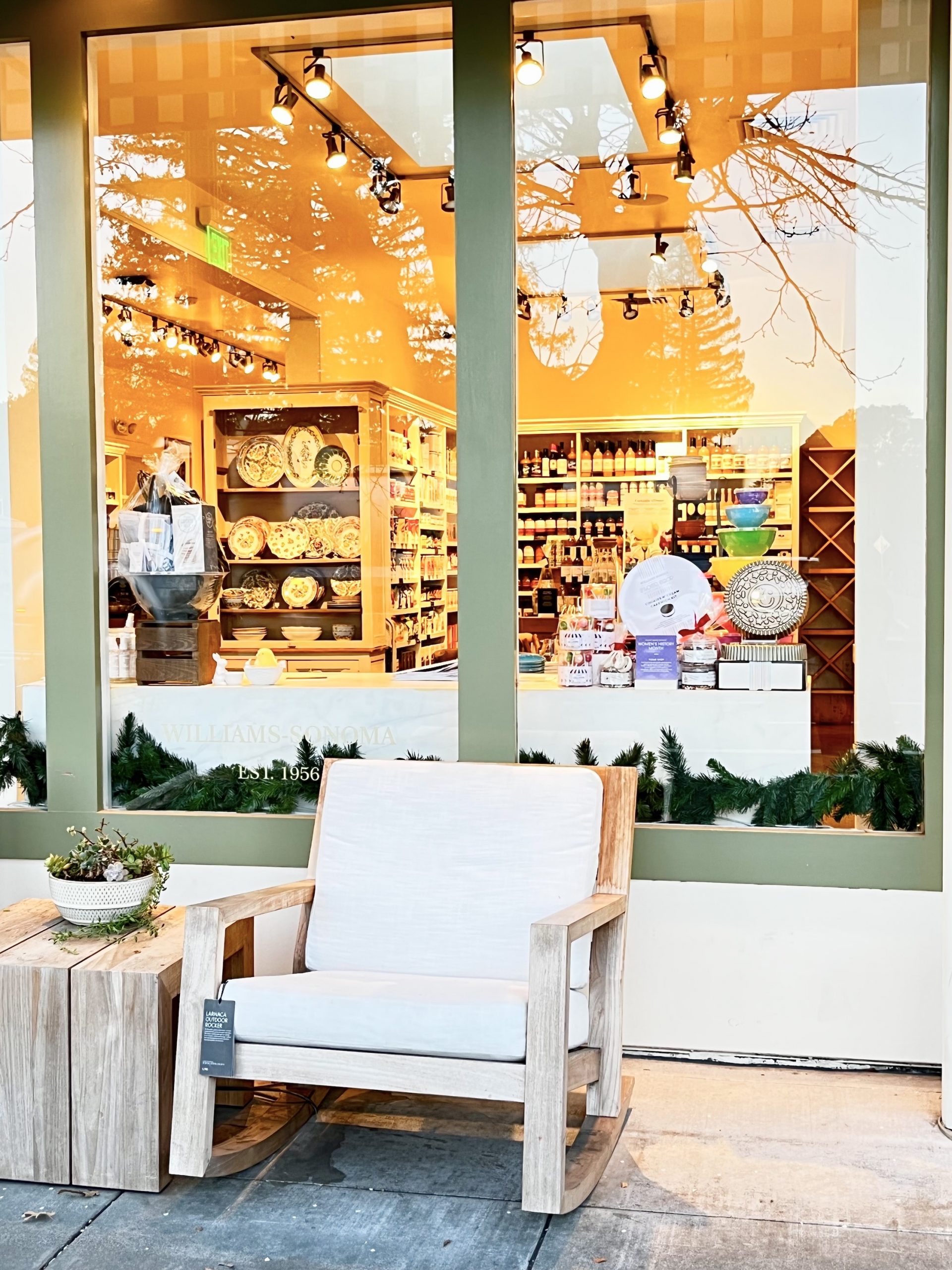 An evening view into the window.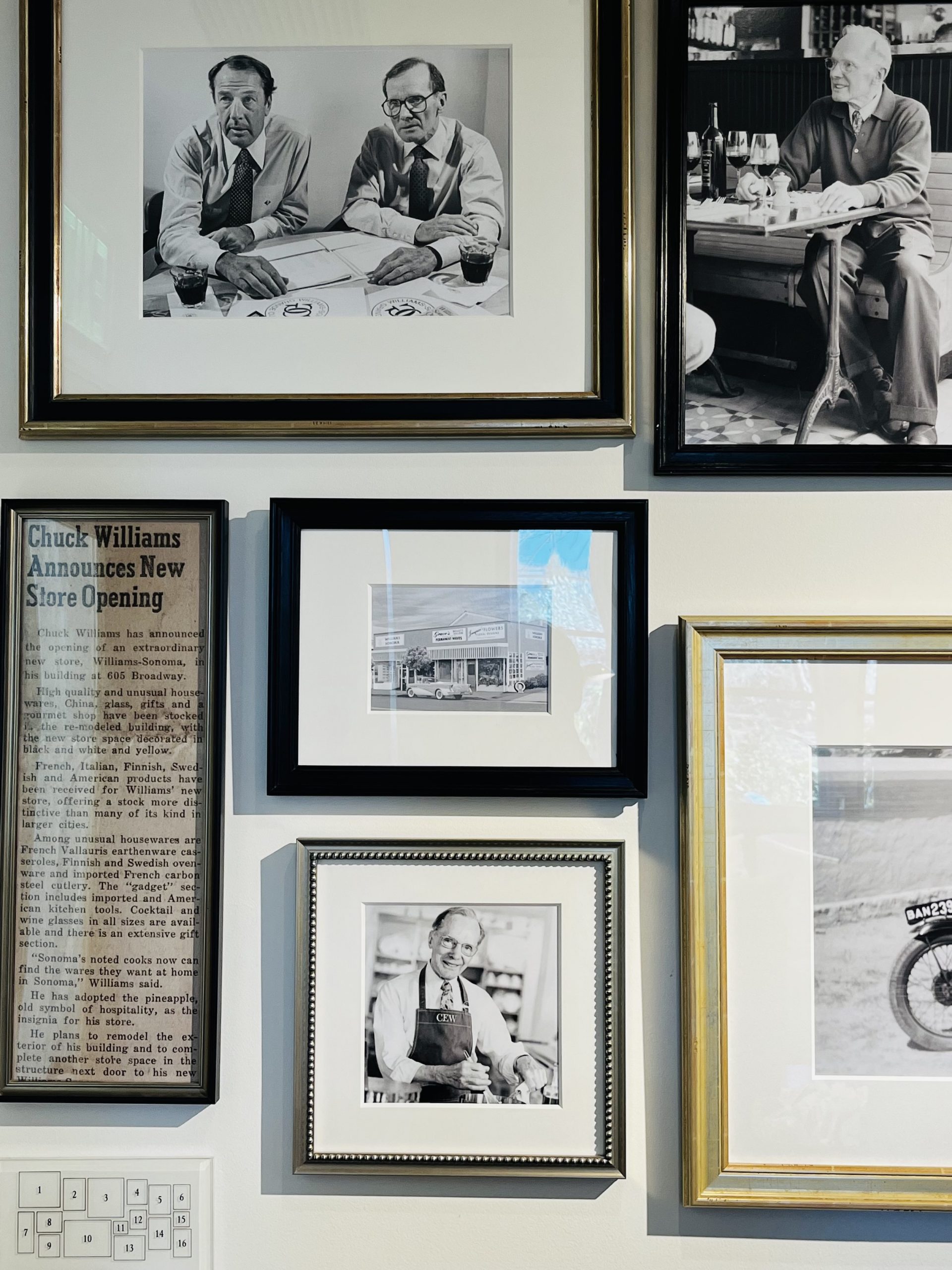 In 1956, Chuck Williams purchased a hardware store at this spot and created a small area in the back for his now-renowned chef-quality cookware offerings.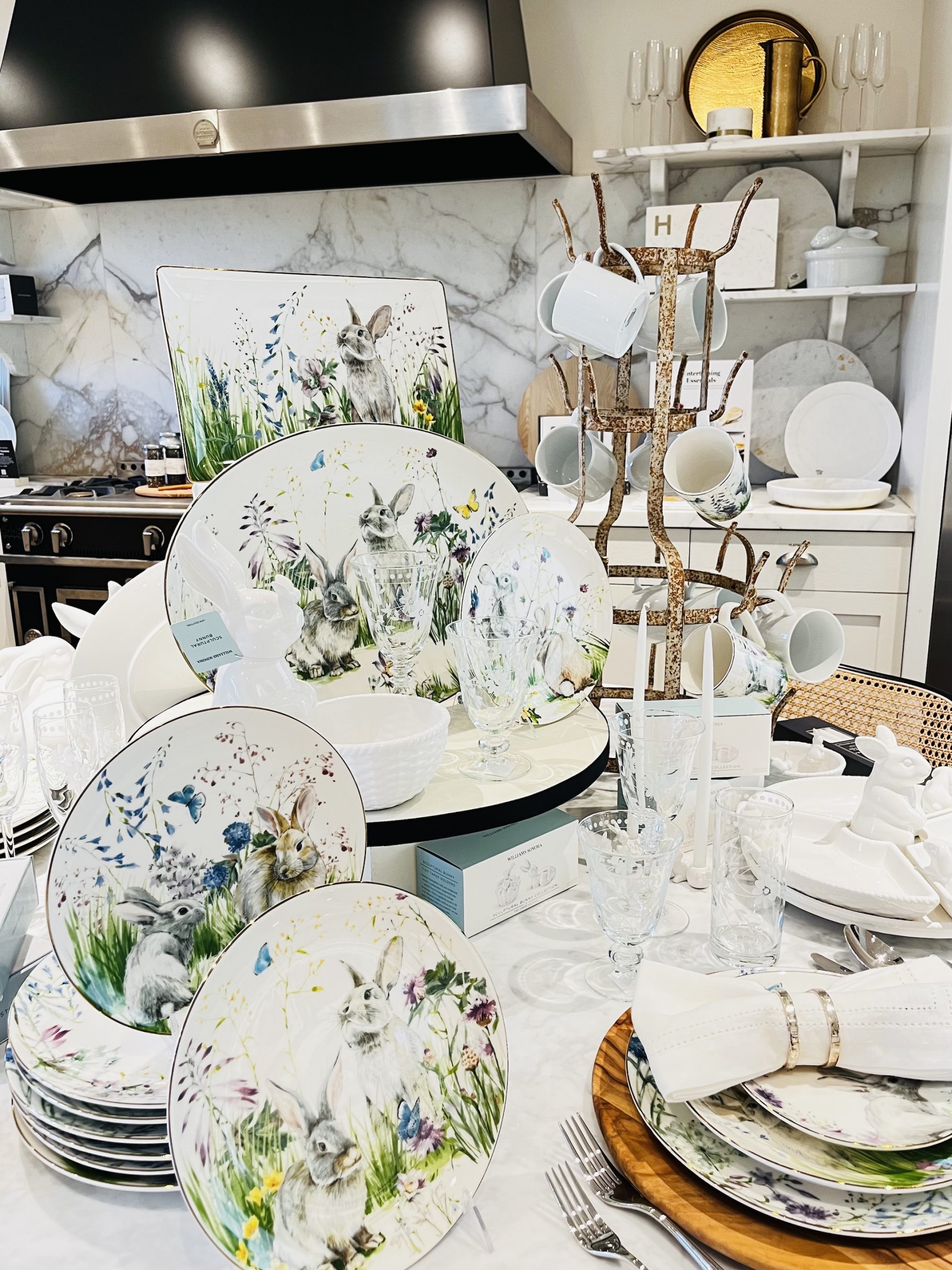 Today, the store is displays an especially beautiful table for the Easter holidays.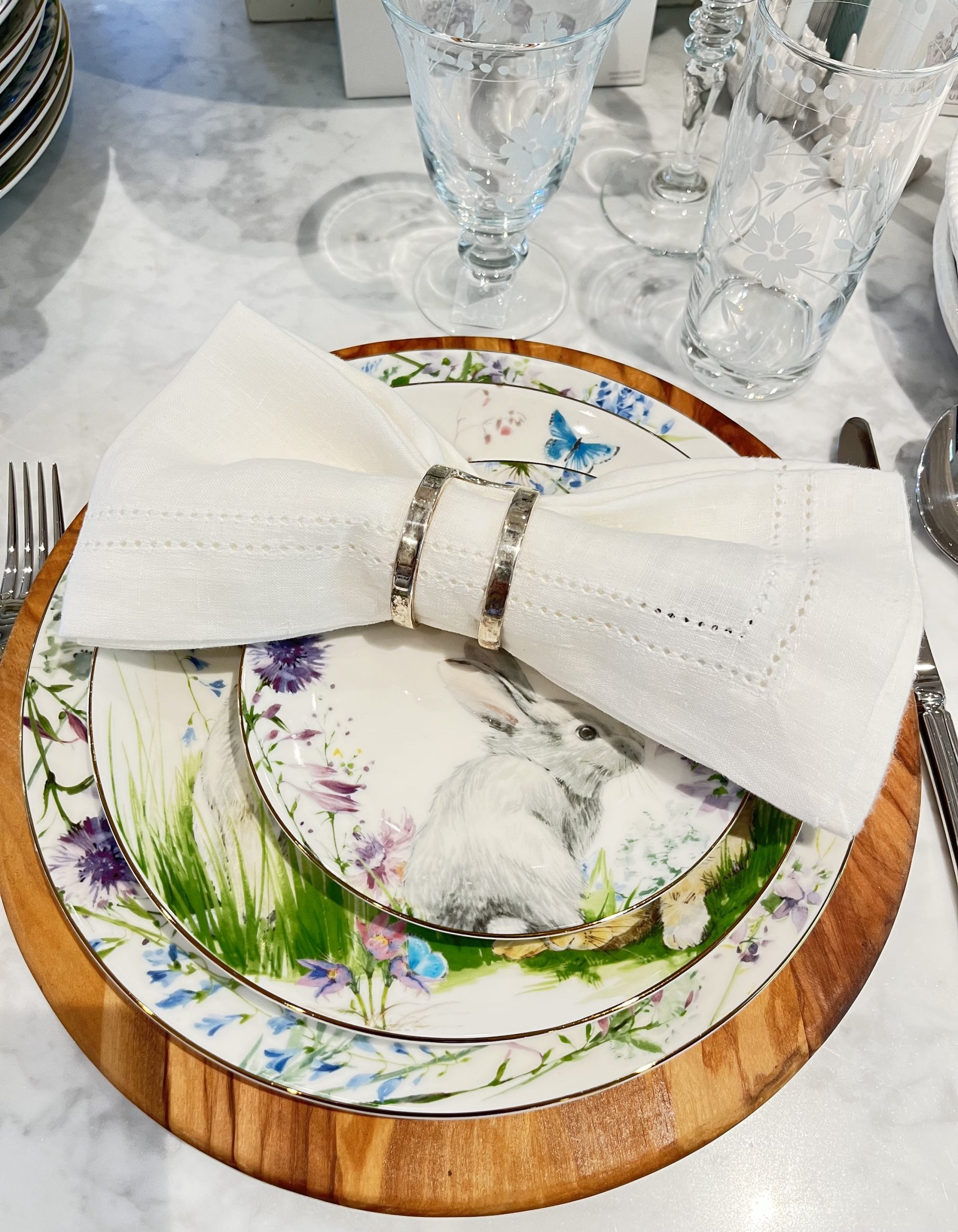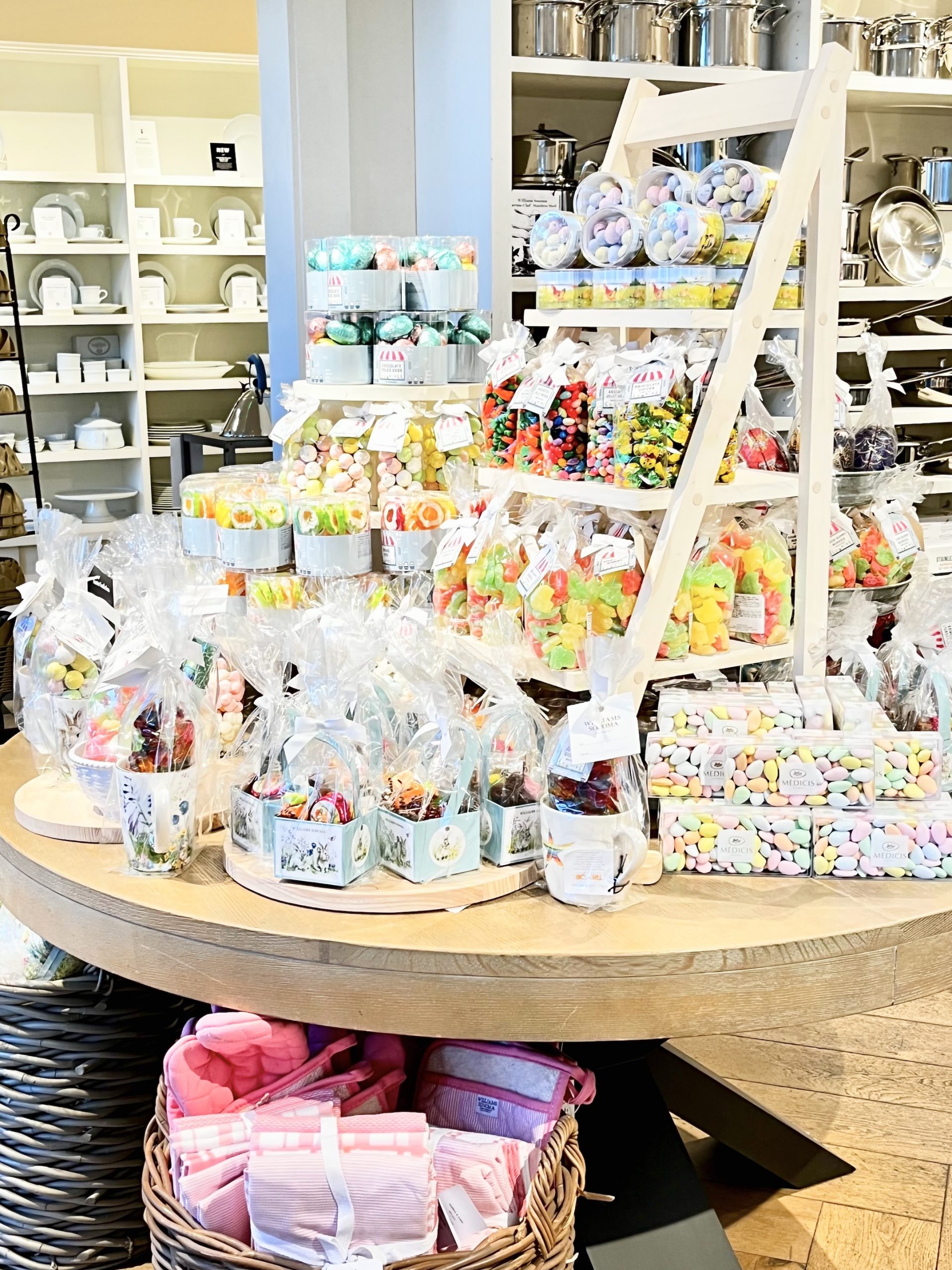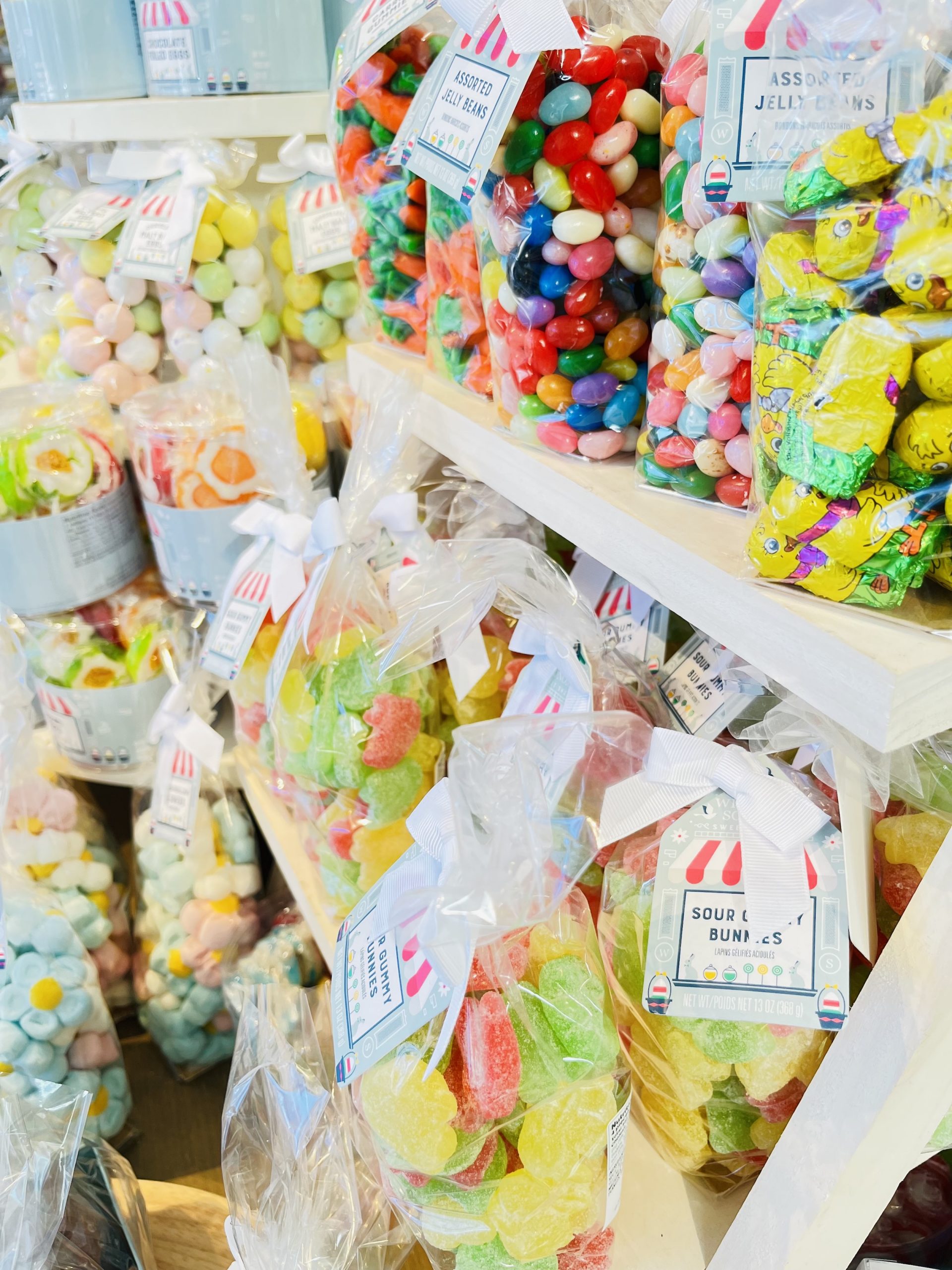 As someone who has filled many Easter baskets with these sweets, I do know that they are adored by kids of all ages.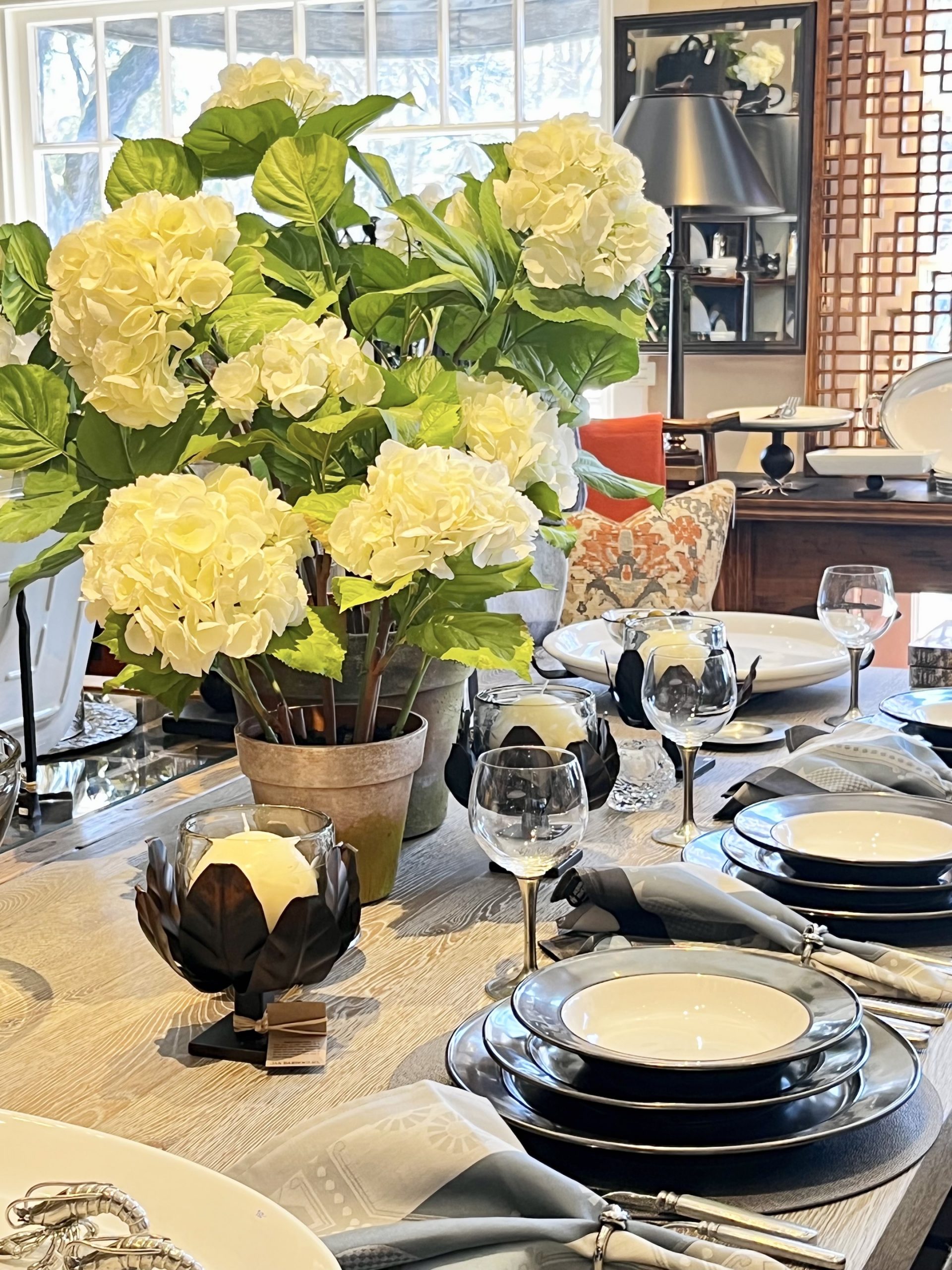 In contrast to the sweets, here is a more formal place setting from Summer Vine on Sonoma Plaza.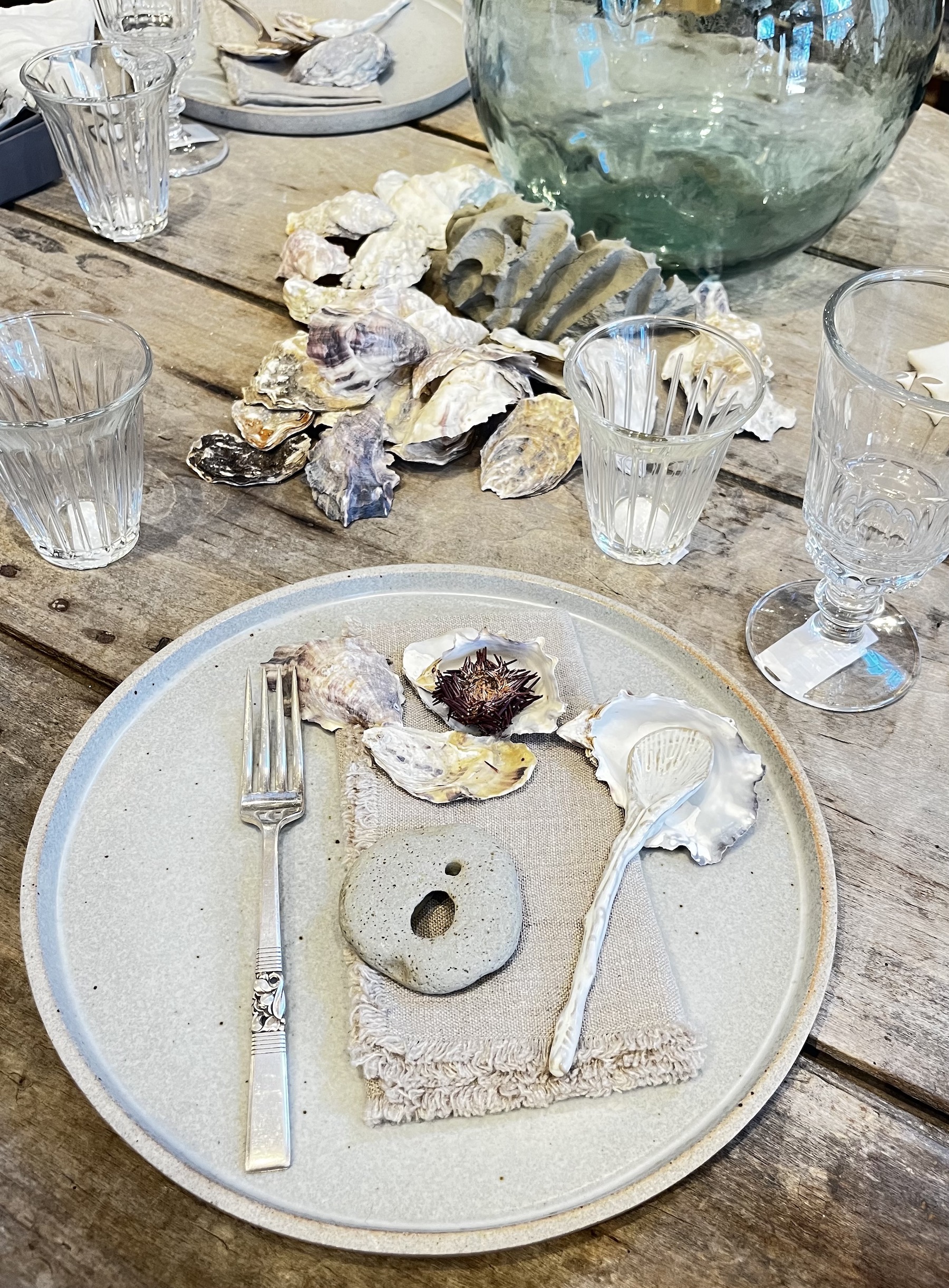 This very personal table setting from Chateau Sonoma speaks of the sea.  Composed of linen napkins, stones, shells, glass and lovely plates on a worn wooden table, this would make an enchanting place setting for gatherings this Spring.
A block away is Sonoma Plaza, with its many shops and a lively duck pond.  Nearby are two properties that embody the leisure life in Sonoma.
Both homes are located on the much coveted east side of Sonoma, and both have the very desirable proximity to Sonoma Plaza. One nestles on land near a winter creek with vineyards nearby.  The other is surrounded by grape vines near to the historic Buena Vista Winery.  Each property offers thoughtful and inviting spaces for enjoying the best of the wine country leisure lifestyle, with easy access to all that Sonoma Valley offers.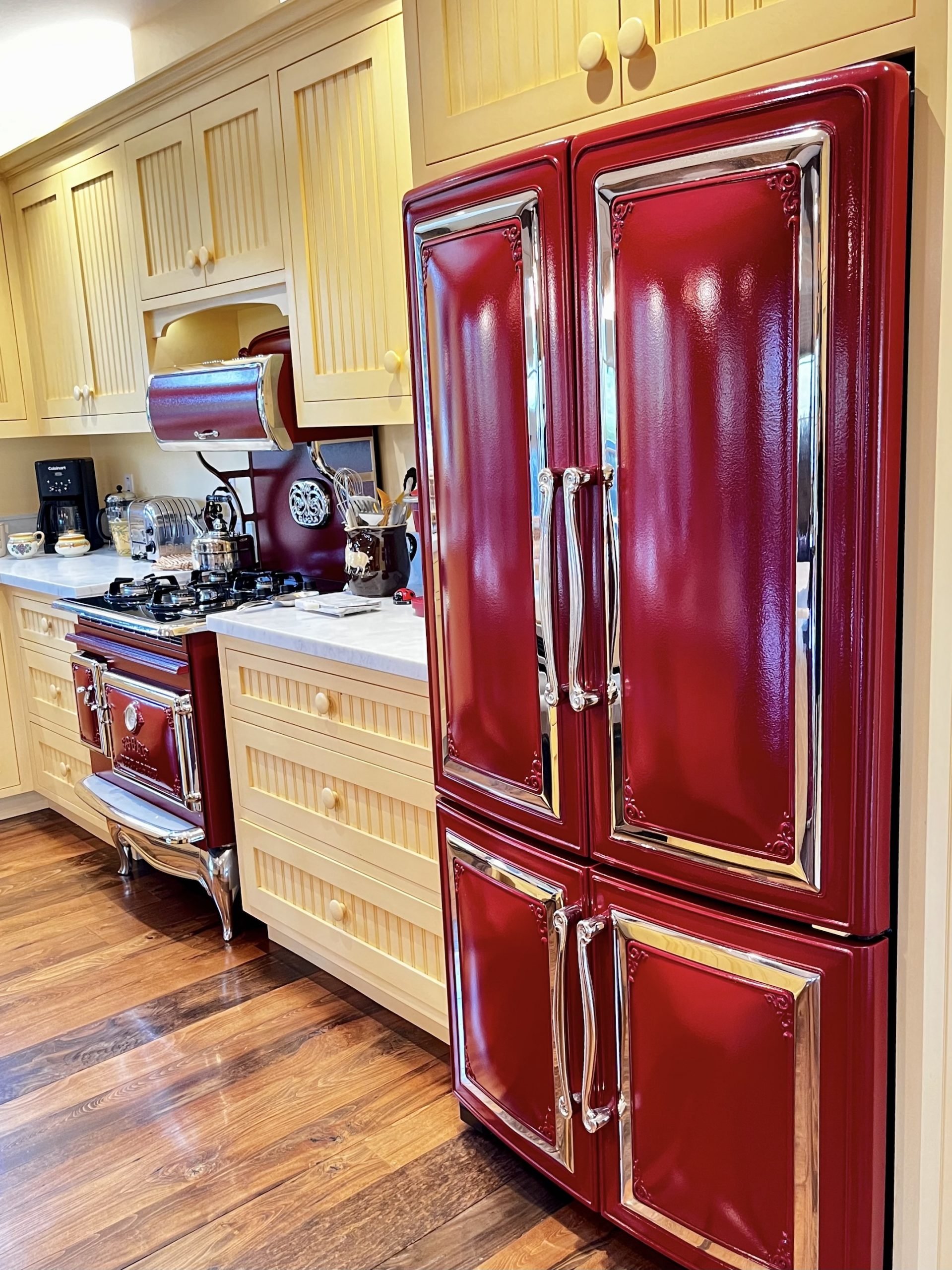 Just inside from the screen porch entrance is a large, open kitchen with very unique appliances in an amazing red color.  The detail on the cupboards and countertops is impressive.  Exceptional hardwood floors and the decor brings this house a comfortable yet elegant feel.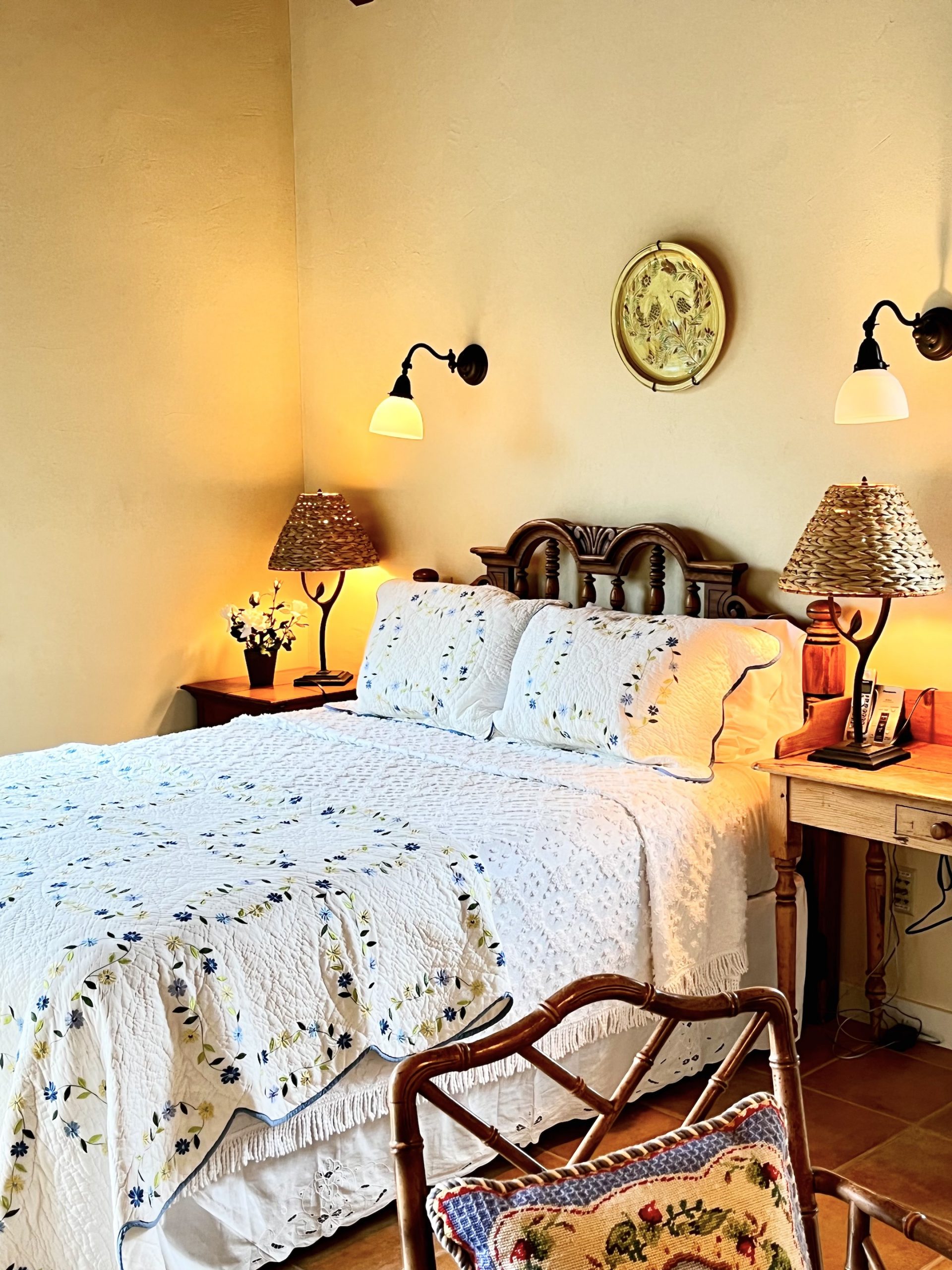 In keeping with the design of the home, this bedroom has time honored linens.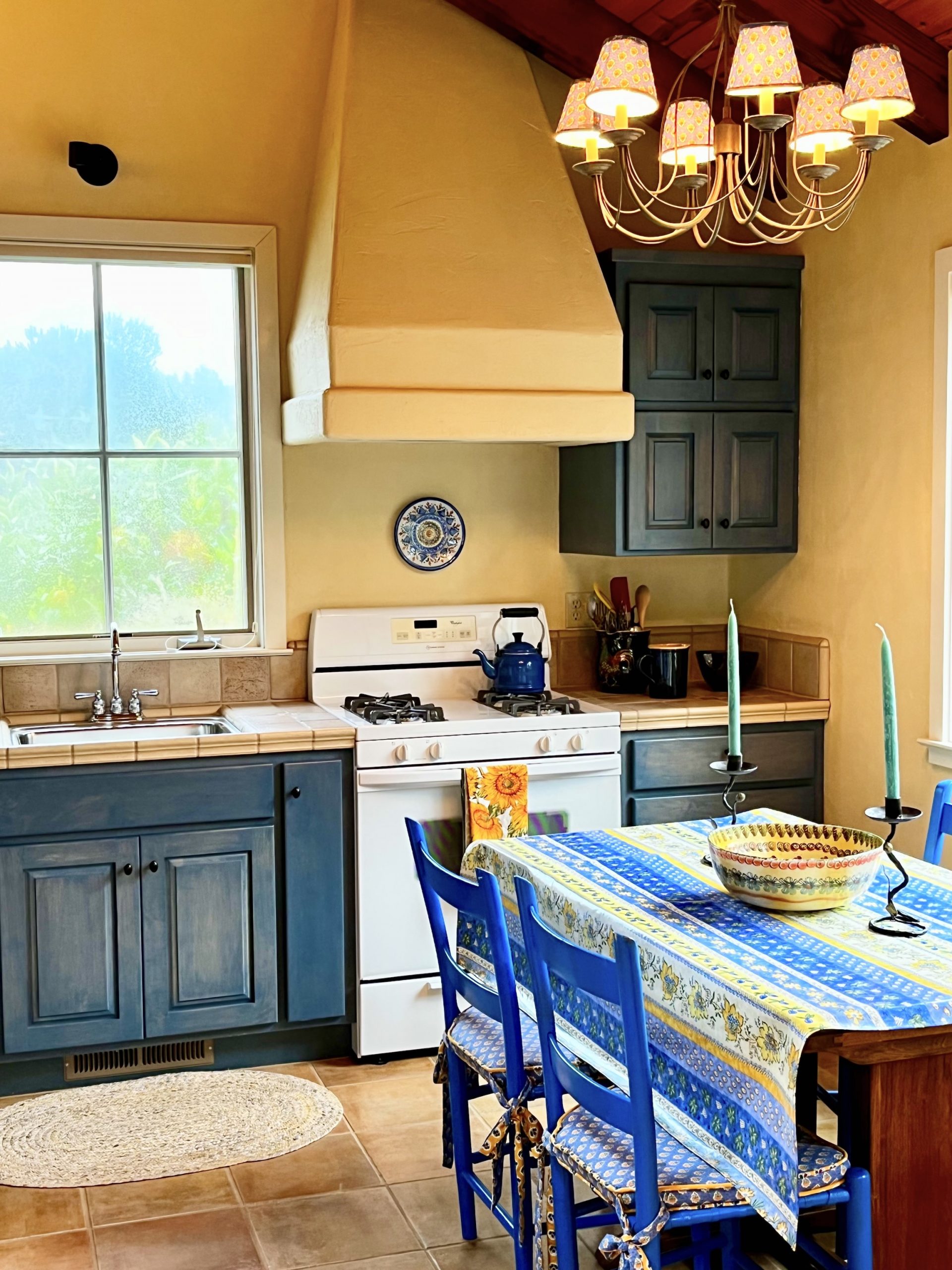 Many parts of this property are reminiscent of another age, yet retain fine quality today, as seen in the guest house kitchen.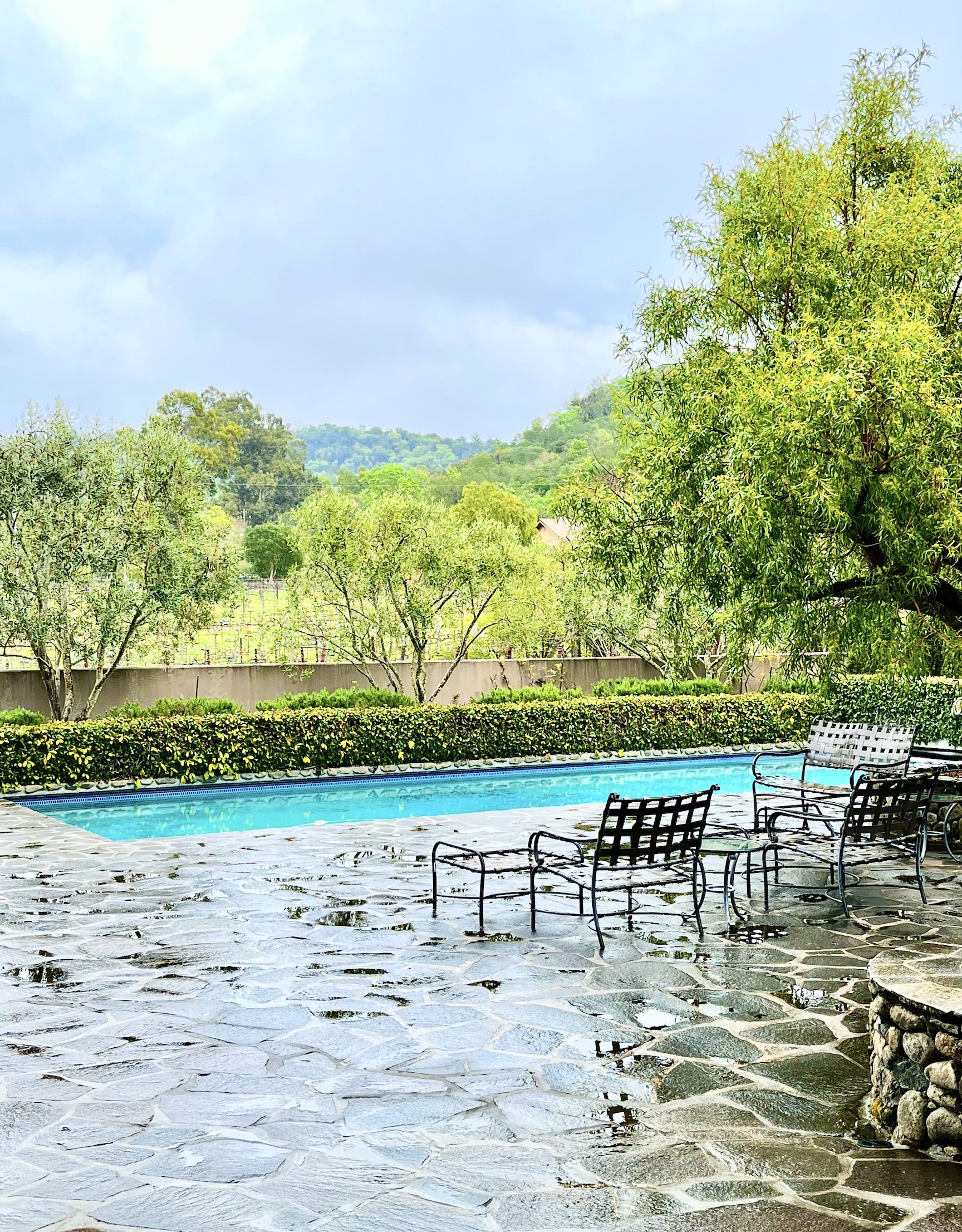 Between the main house and the guest house, this relaxing pool has expansive views of mature trees and vineyards.  Having just enjoyed a spring rain, this property was brought to the market and presented by Holly Bennett at Sothebys International Real Estate in Sonoma.  Full details can be found here.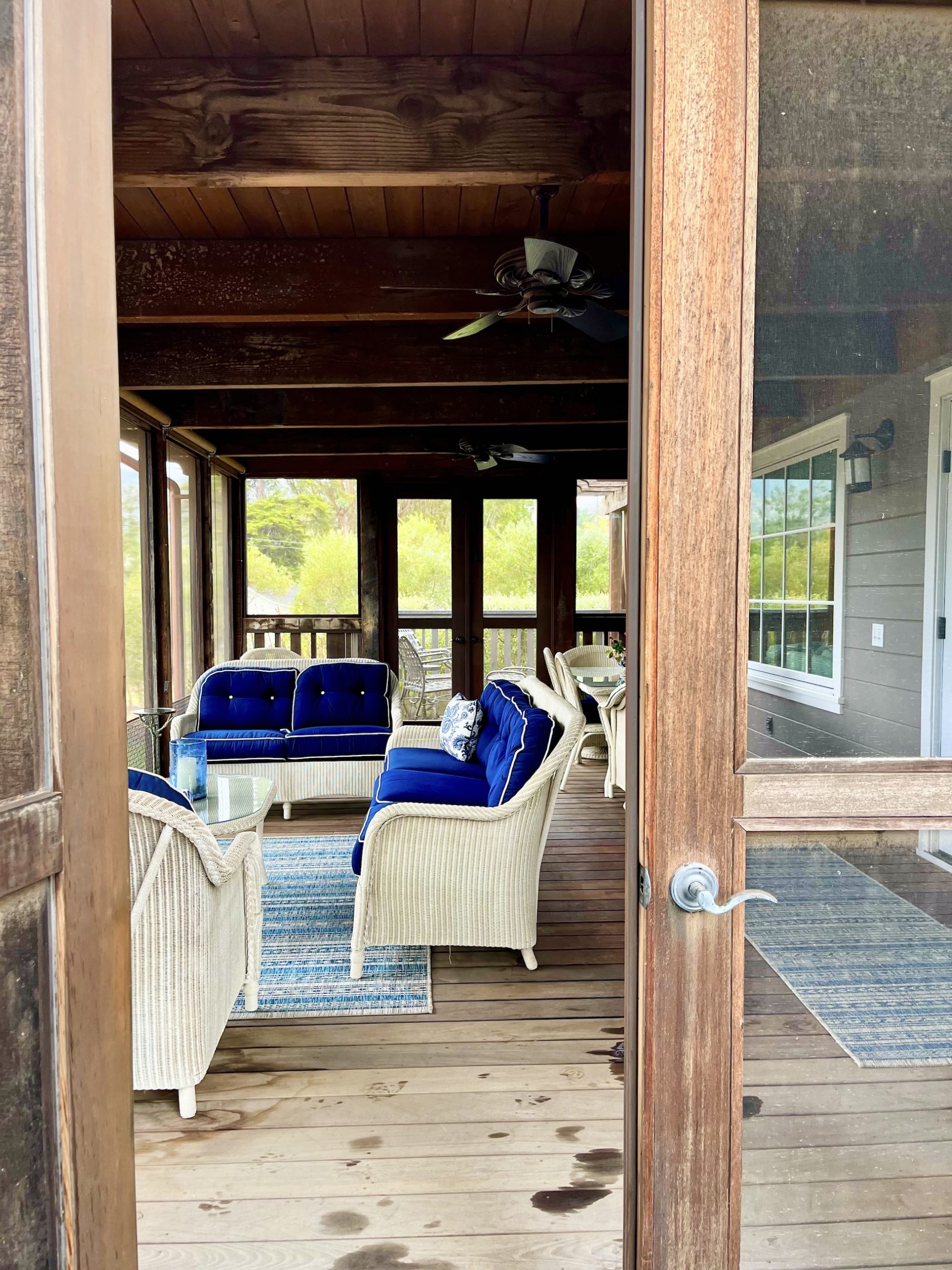 This welcoming screened porch overlooks the vineyard and basks in an abundance of afternoon light on a property that can trace its roots back to the beginning of the California wine industry.
Whether or not you choose to make your current home as beautiful and comfortable as these, it is my hope that you will have a beautiful Spring in the Wine Country and enjoy the holiday season.  Feel free to contact me anytime if you would like to discuss more ideas or to see properties in this area.