Ahhhh, eating outside under the shade of a tree, with everyone who matters around, is pure delight!  The beauty of a garden filled with flowers, an abundance of food on the table (with maybe a few puppies under it), and at the end, a feeling of satisfaction which comes only from a moment in life well lived.  This is true Sonoma and Napa Valley living any day of the year, but especially simple in the summer.
Of course, the beginning all this is a visit to the local farmers market on Tuesday evening or Friday morning.  There we find the warmth of friends and farmers with just brought in from the field seasonal offerings of organic fruits and vegetables.  Summer is the time of plenty – every market stall bursting with flowers, peaches, nectarines, tomatoes and green beans- it is tempting to grab a child's vintage wagon and bring home crates of everything!
If it's the Friday morning market, a very late breakfast of a brioche donut with rasberry filling or a homemade baguette sandwich is the perfect way to start!  So many colors, smells, tastes and atmosphere – it is a wonderful lifestyle and way to buy food.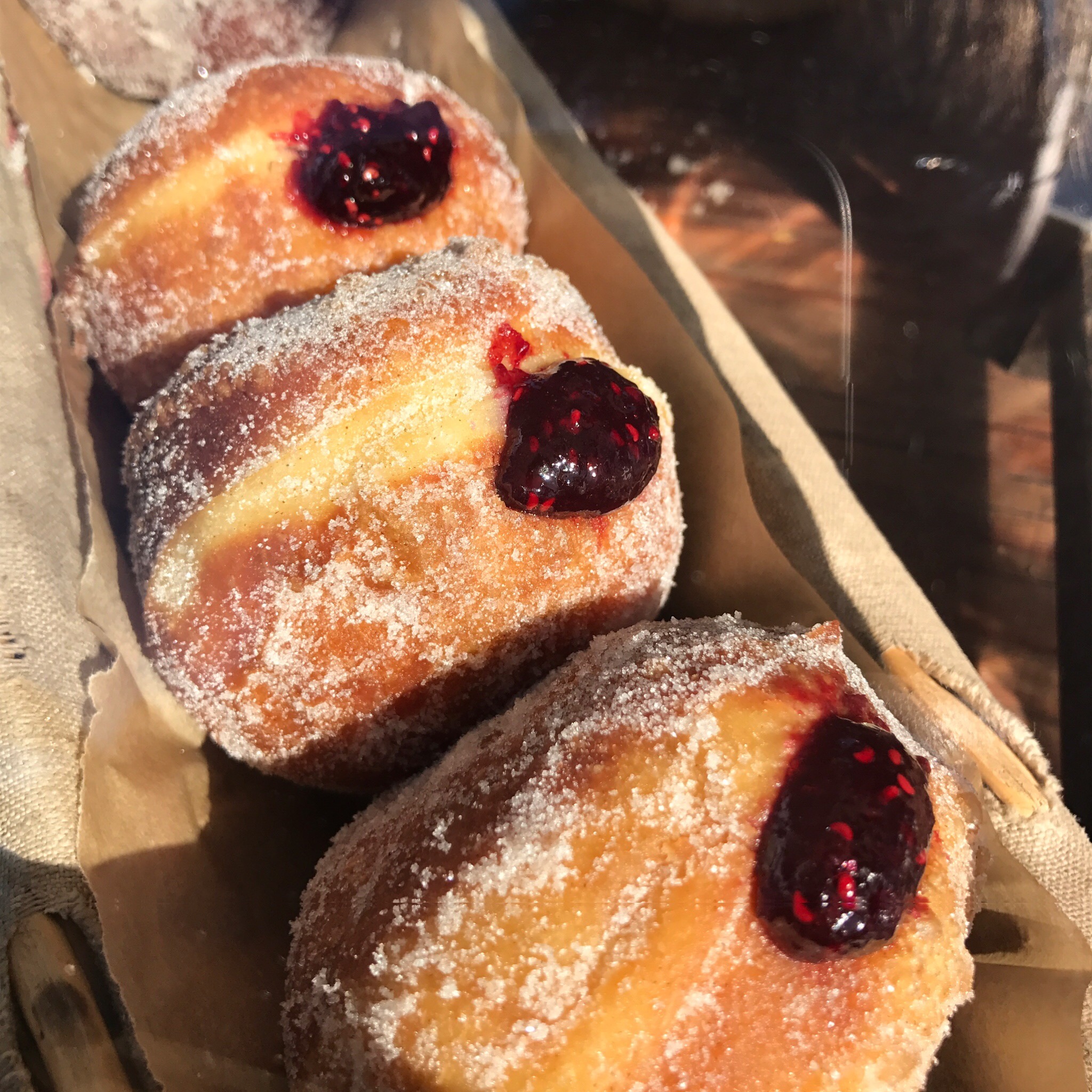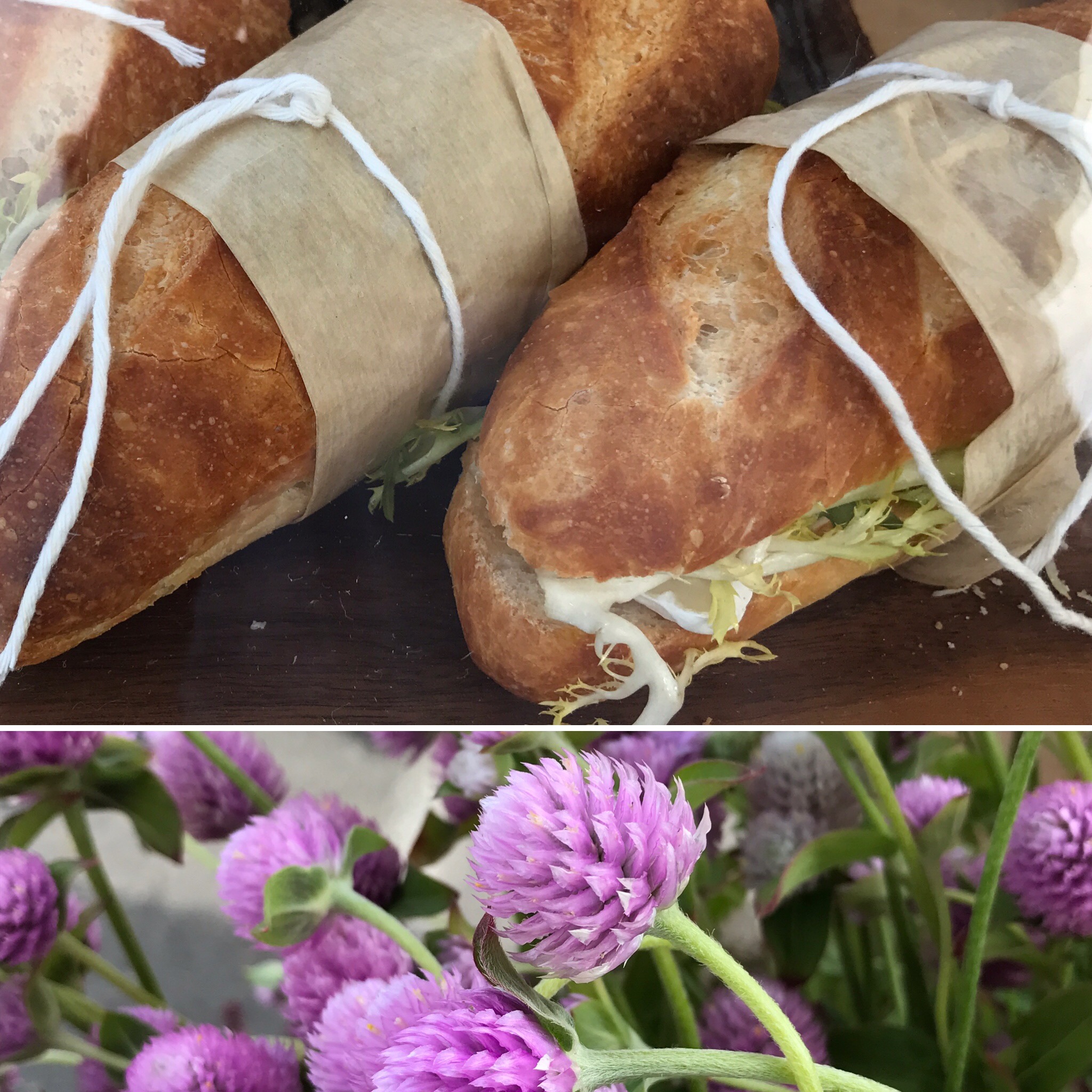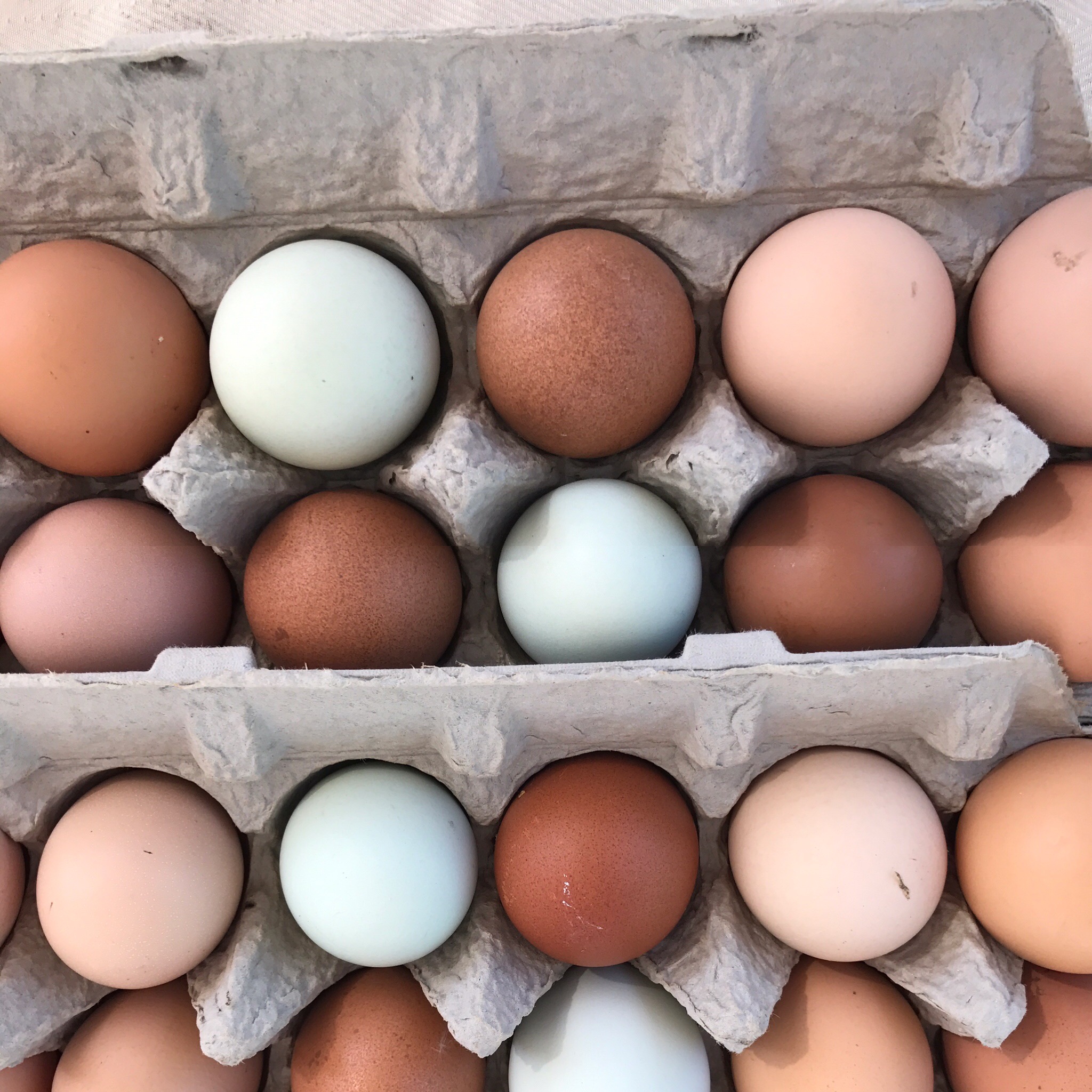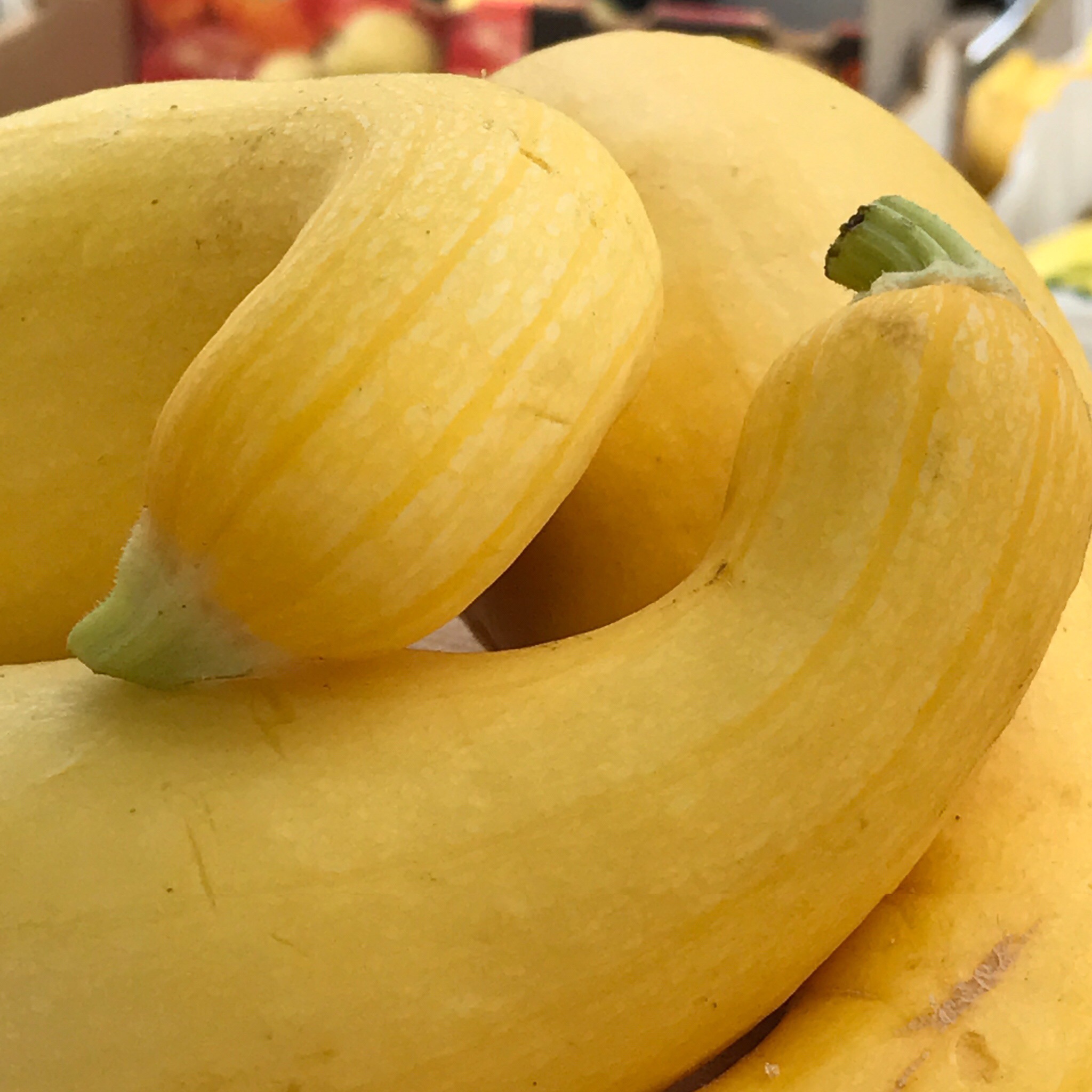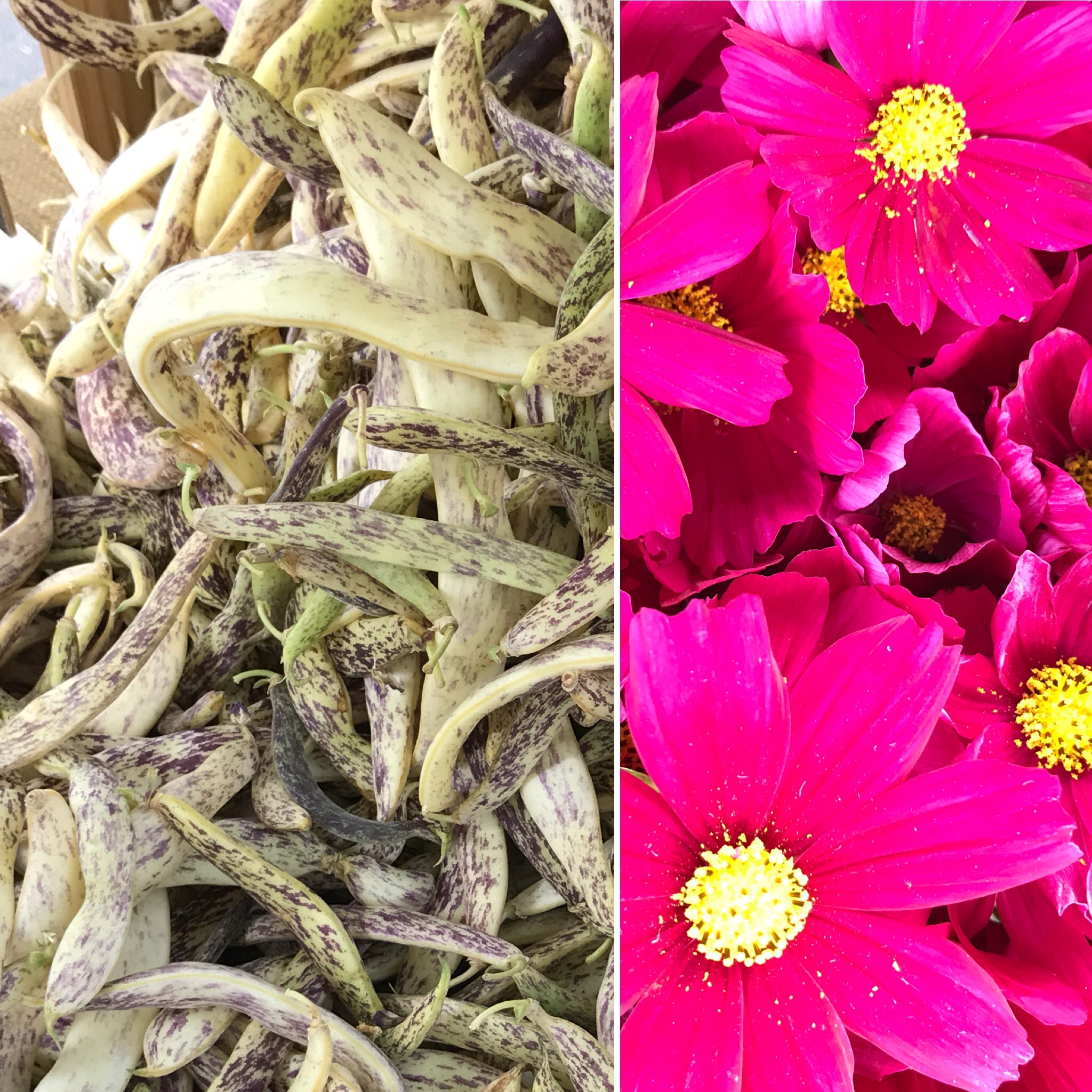 Brioche jelly donuts and baguette sandwich with brie, Meyer lemon & frisee by Harvest Moon Cafe and the most reasonably priced eggs, squash and dragon beans from Bee-Well Farms , Sonoma .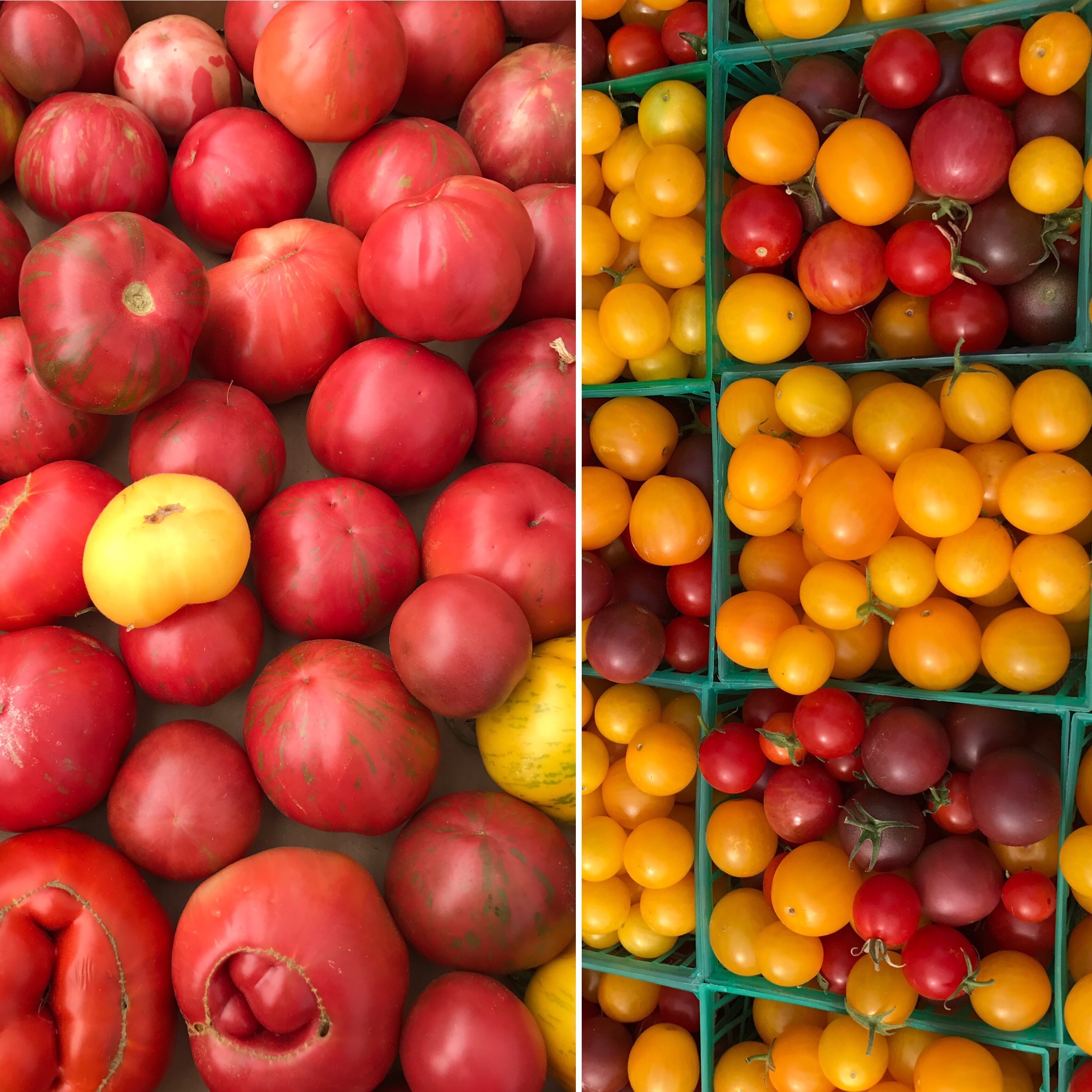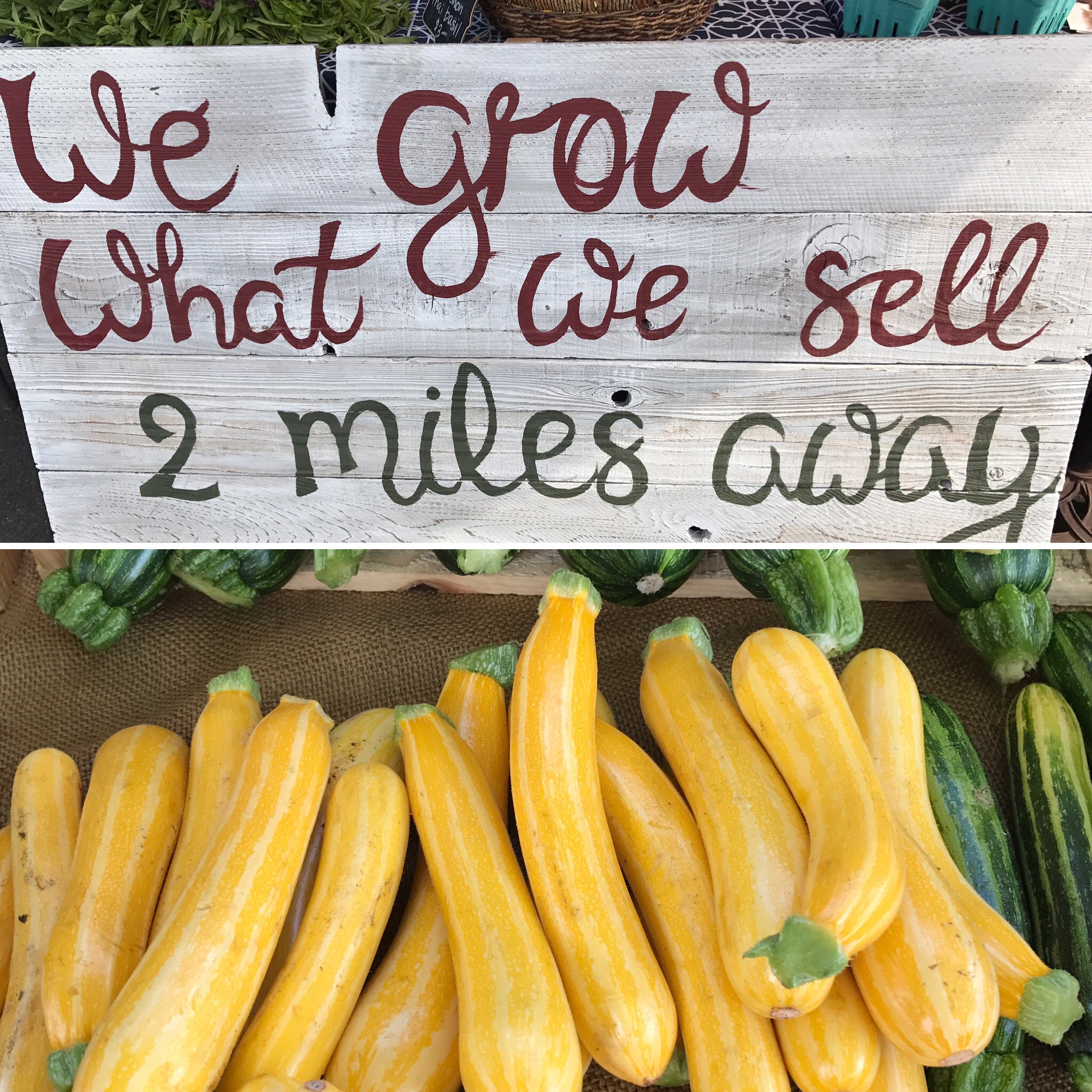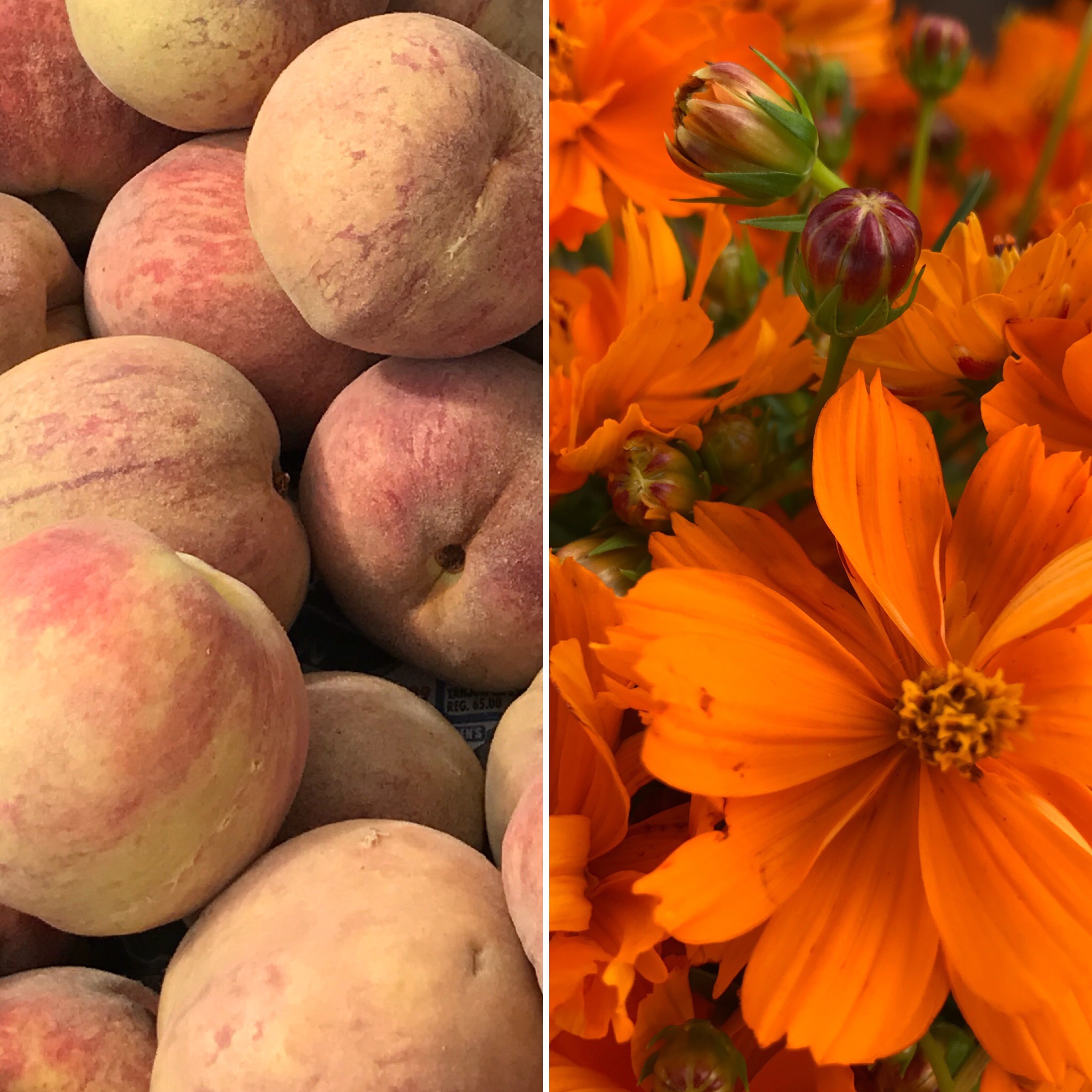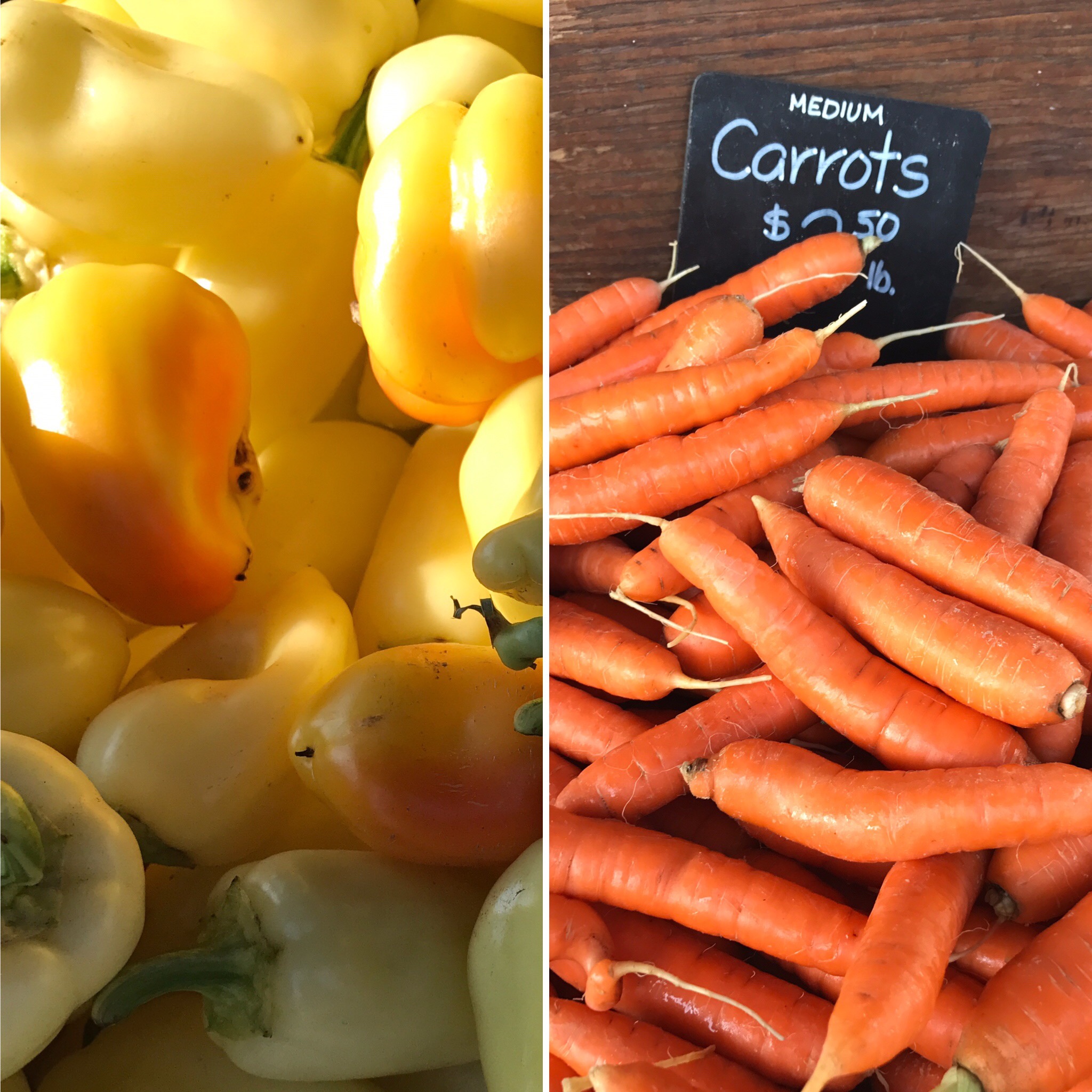 Lovely tomatoes from Quarter Acre Farm, delicious carrots and peppers from Paul's Produce, Sonoma.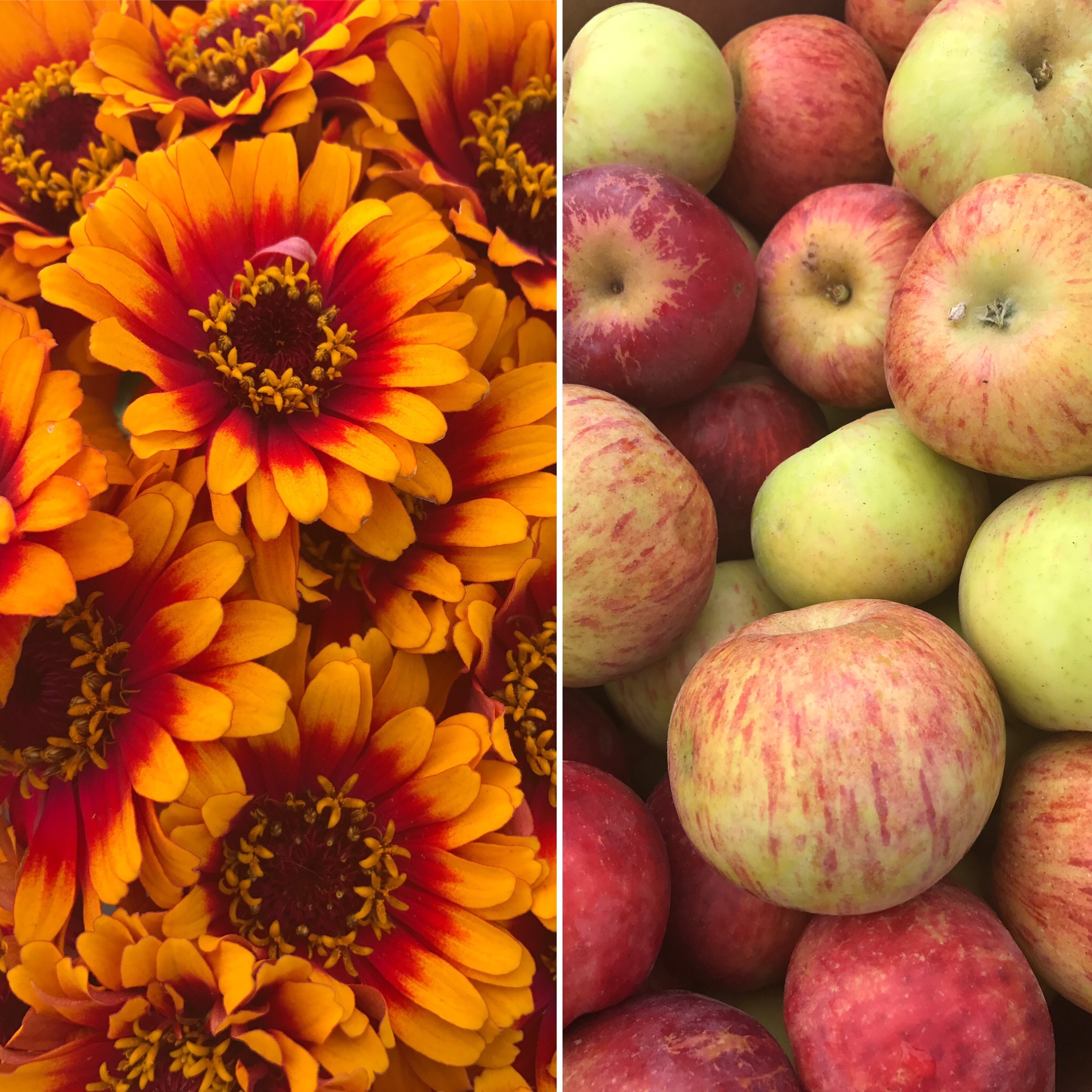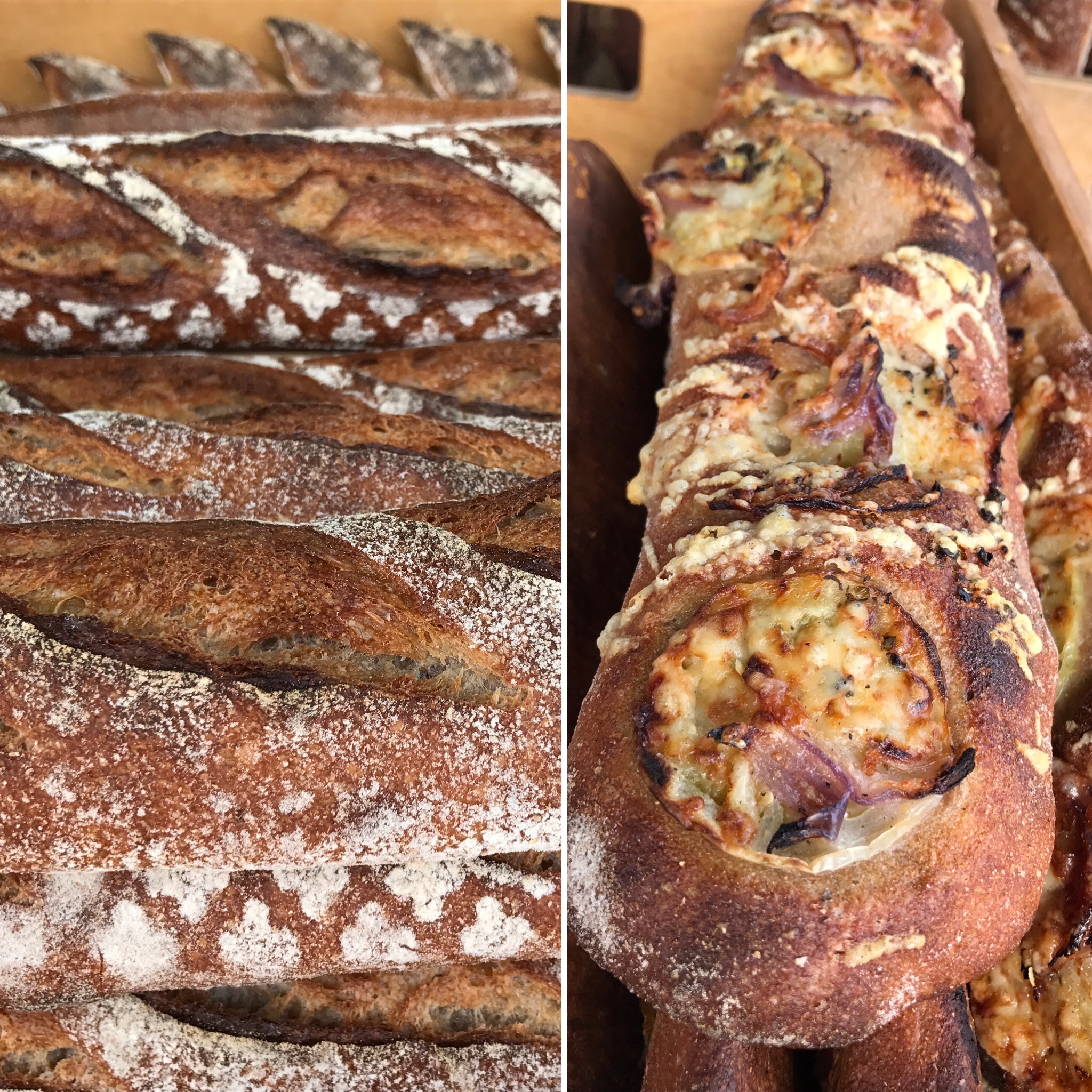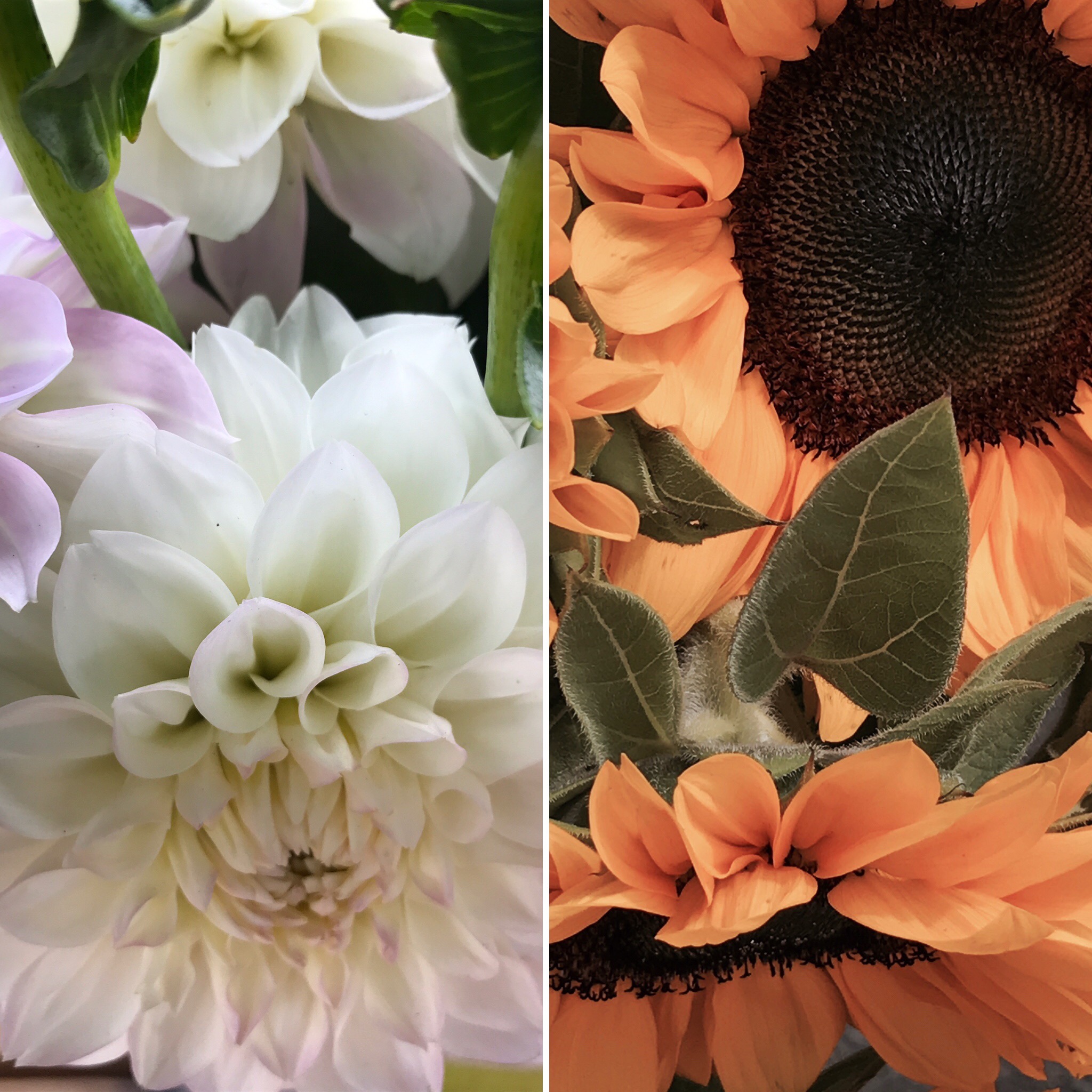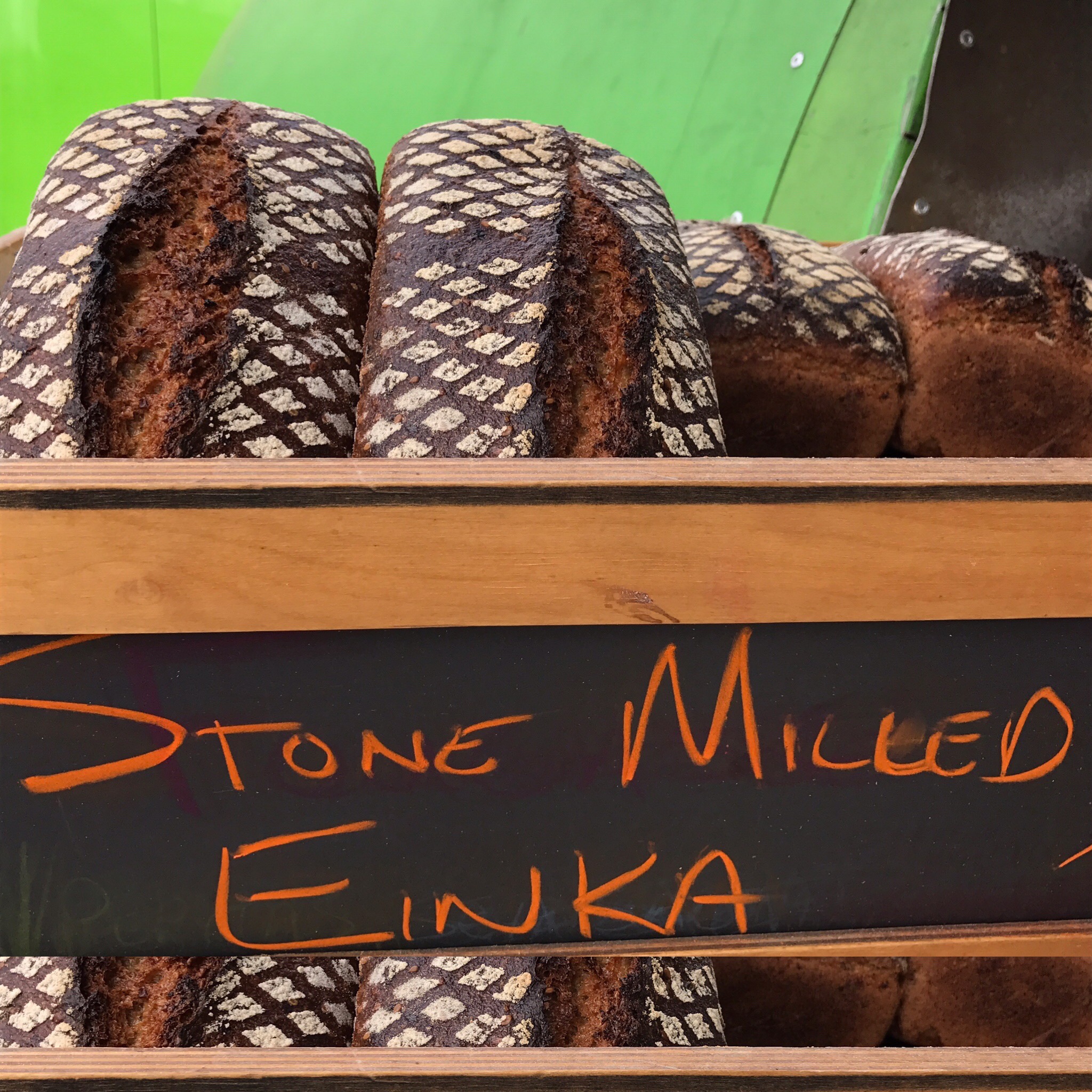 A stecca baguette and loaf of locally grown and milled Einka bread by Mike the baker of The Bejkr.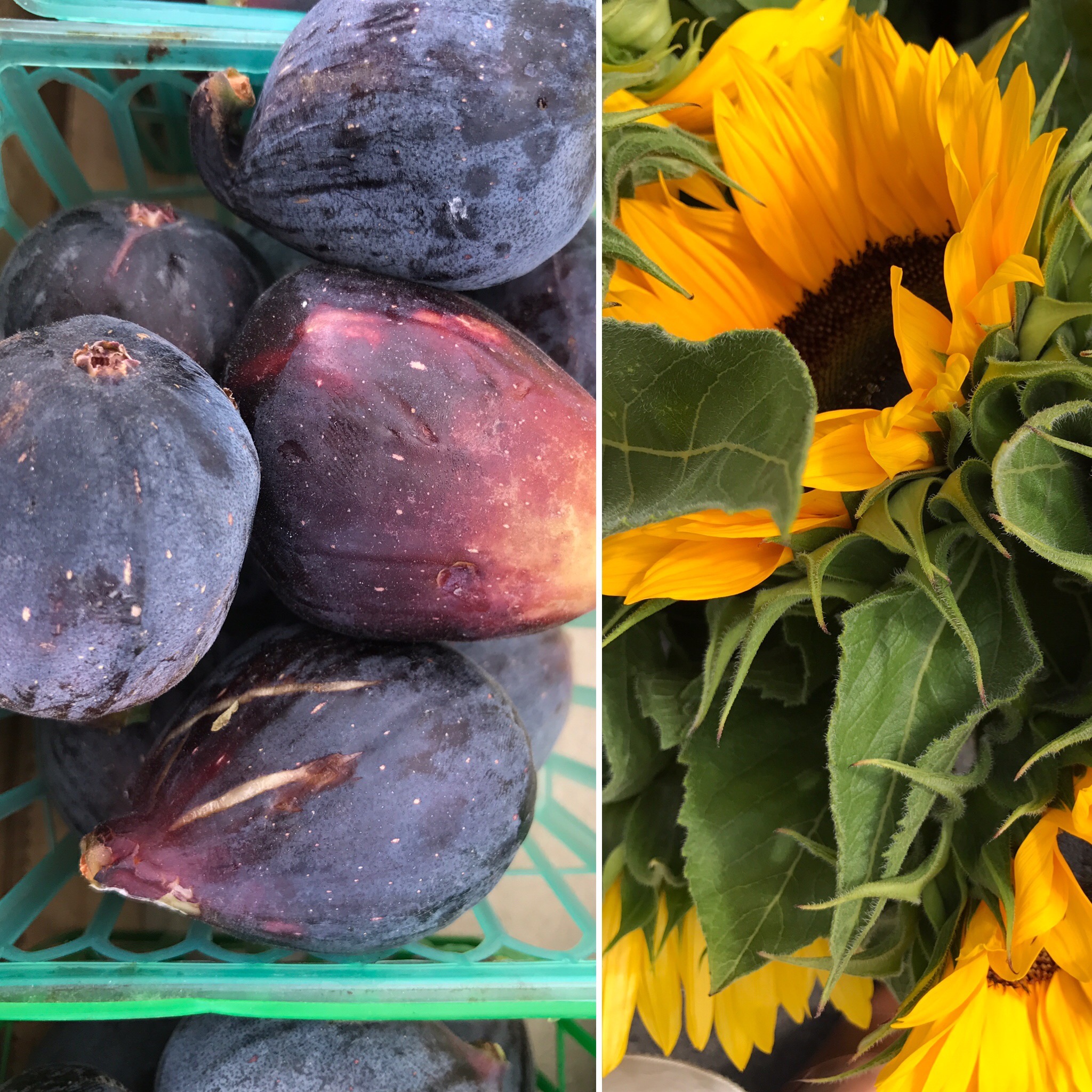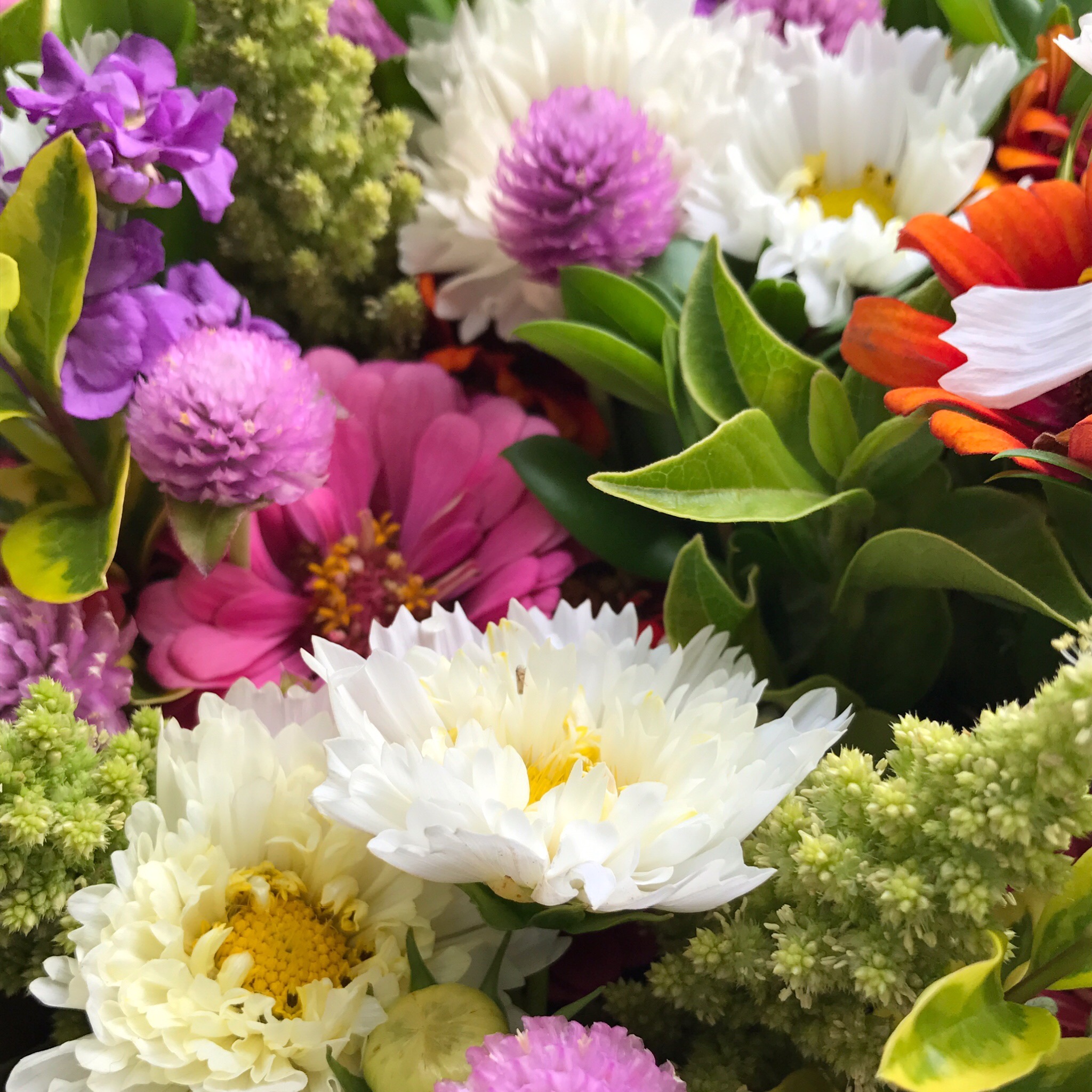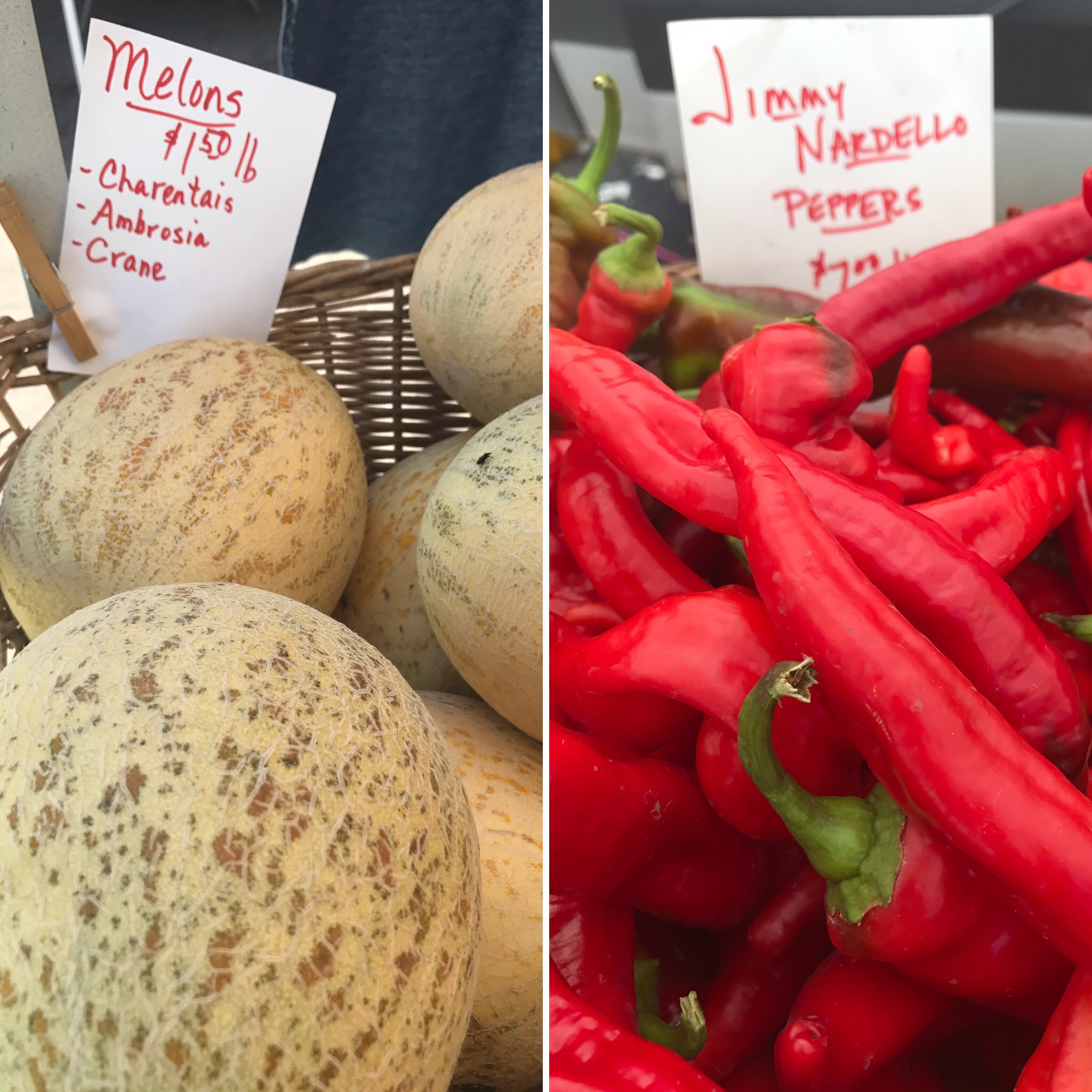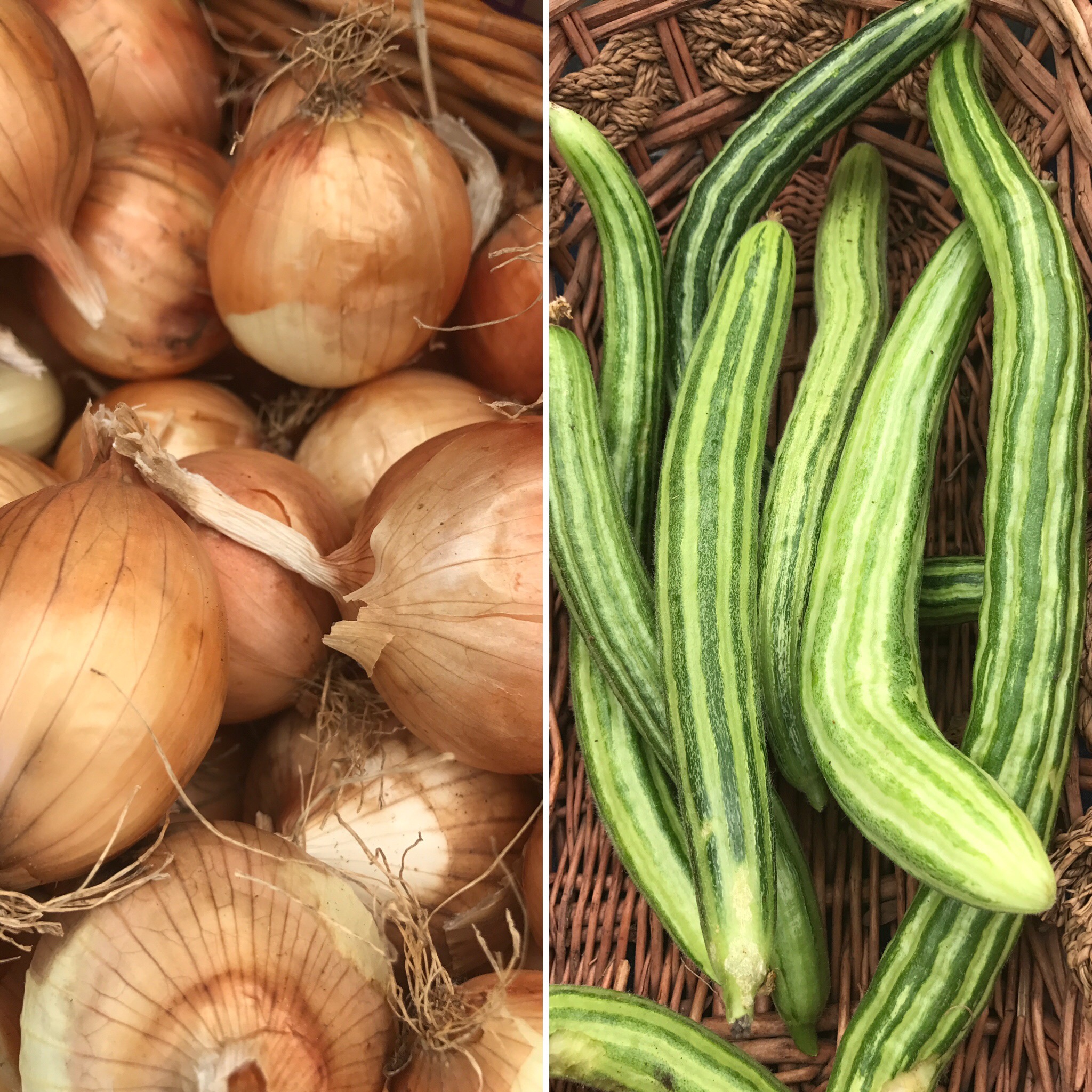 With over 500 varietals of organic fruits and vegetables, Long Meadow Ranch brings to the St. Helena market these baskets of melons, onions and so much more.  Gorgeous fragrant flowers are grown by Jesus just minutes from the stall in Sonoma.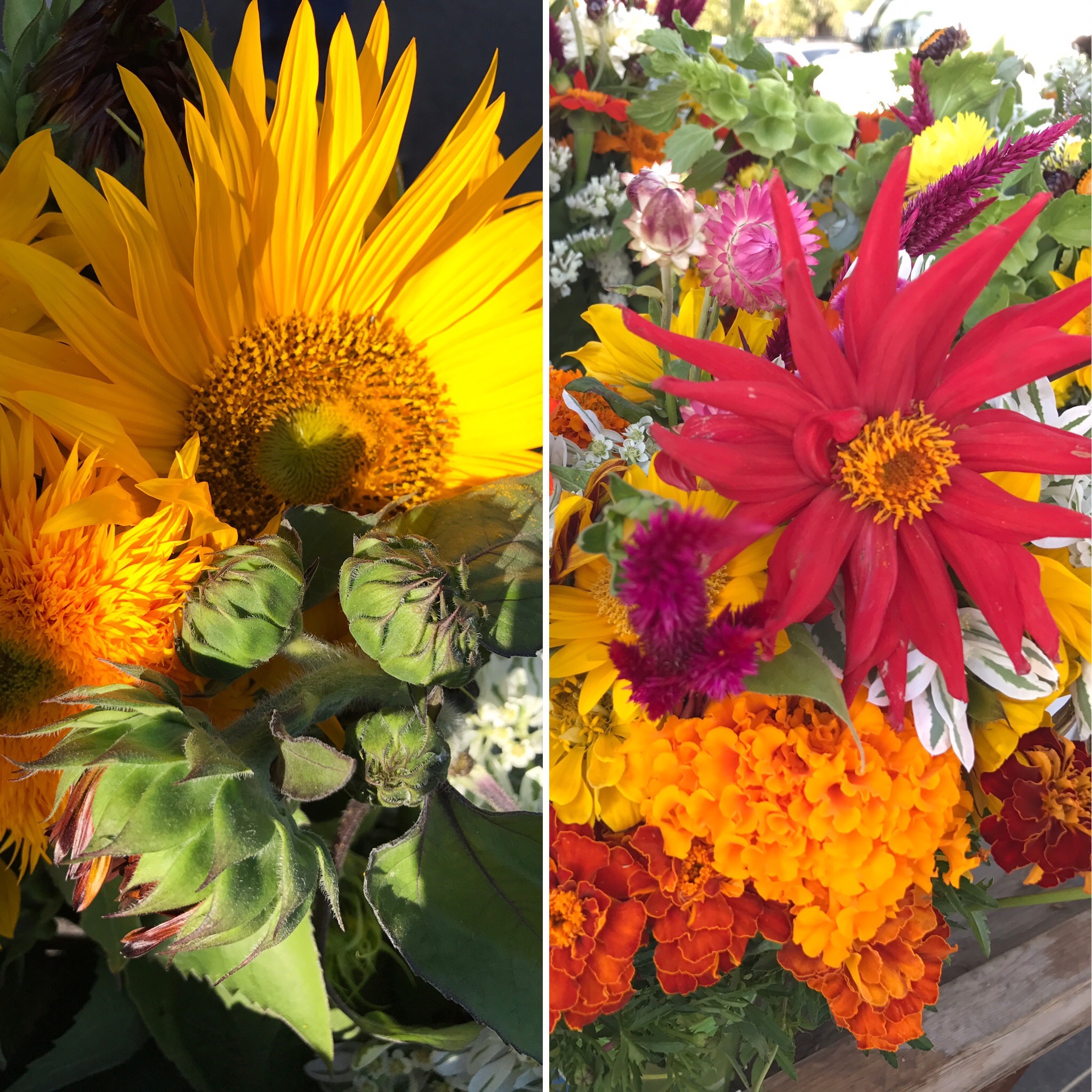 Upon arriving home, you know that you are truly set for the weekend, at least.  Such an abundance of rich, bright colors everywhere to inspire an endless array of delightfully fresh dishes and floral arrangements for interior and exterior seating areas.  It is then that the cooking begins!  This is food and alfresco dining at its best, especially in the summer.