The fog has settled on the vineyards in Sonoma and the vines are now officially asleep for a few months.  Although they are resting peacefully, the gardens and new kitchen at The French Laundry in Yountville are quite lit up and full of activity and promise for future celebrations.  Food, gardens and agriculture are such an integral part of life in the Sonoma and Napa Valleys.  It seems almost everyone has some sort of a flower or vegetable garden at their home.  Many times you will see a lovely persimmon tree standing regally in a front yard.  The owner of the house may even have a small stand selling the fruit to anyone who passes by.  At the Farmers Market on Friday morning a local baker has created a special persimmon cake.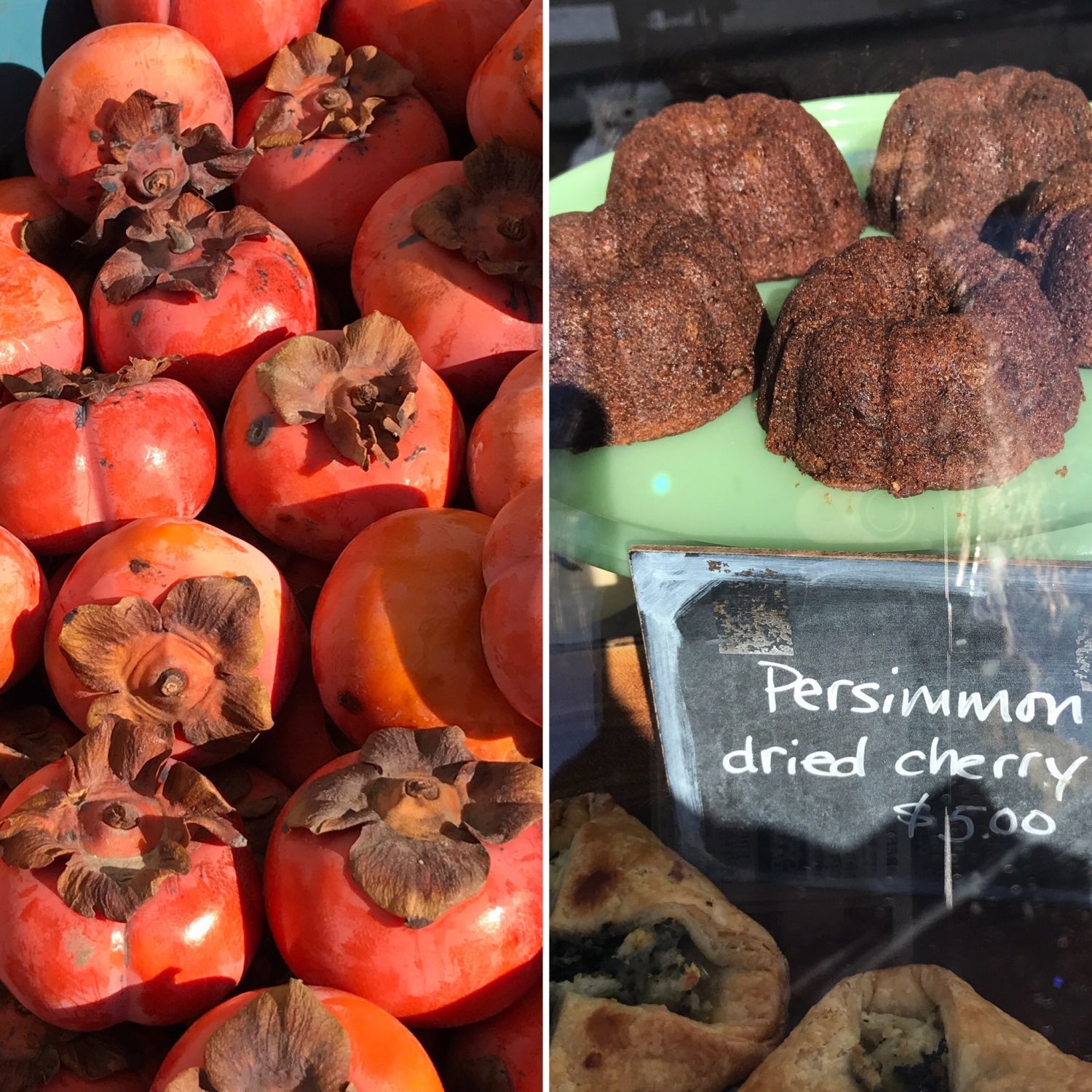 Farmers Market, Sonoma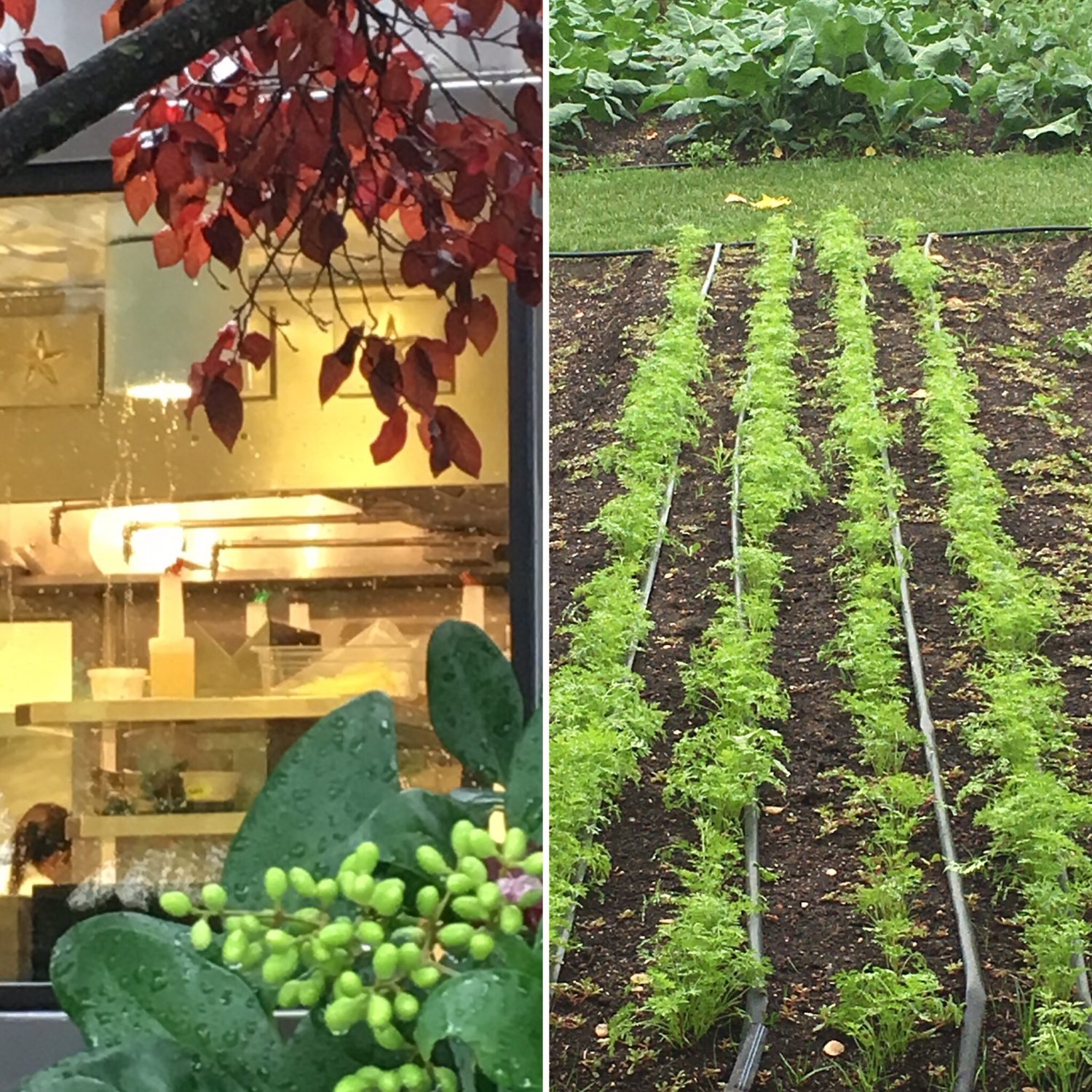 The French Laundry kitchen and vegetable garden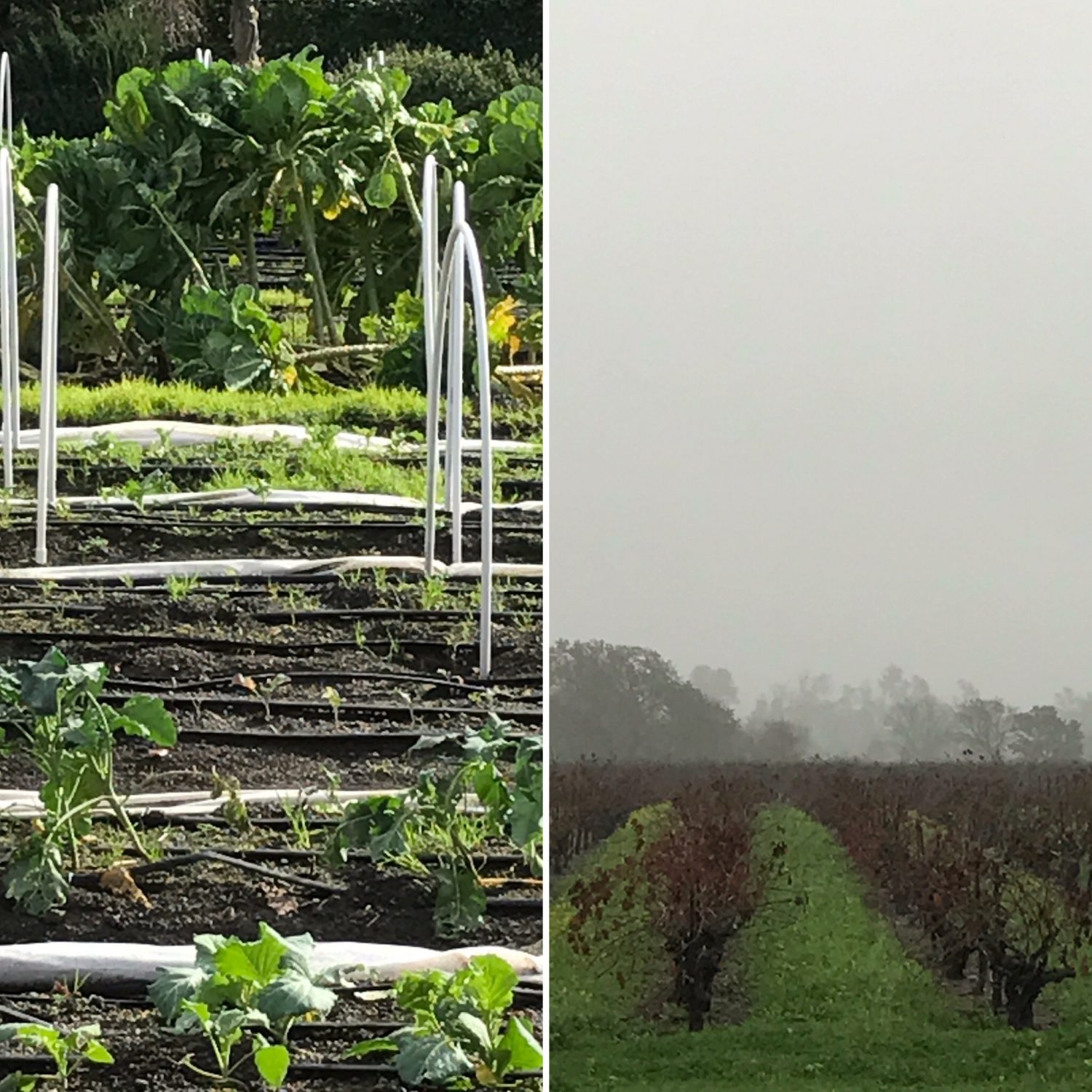 Personal garden and Vineyard
Additionally, sheep are now in the gardens and vineyards to share in the bounty of this season.  They love the tender grass and are quite helpful as a natural, organic way to manage the planted cover crop, fertilize the soil, and eliminate the use of herbicides in both personal gardens and agriculture.  It is so interesting that they help the vineyards in a variety of ways.  Their small hoofs have much less impact on the steep, wet, environmentally sensitive ground of many properties than tractor which find it difficult to navigate between the rows of vines in winter.  Sometimes called sheep "mowing", they also decrease the erosion and soil compaction which adds to the health of both soil and vines.  All of this helps to create the flavorful fresh fruits and vegetables which these two valleys are so known for.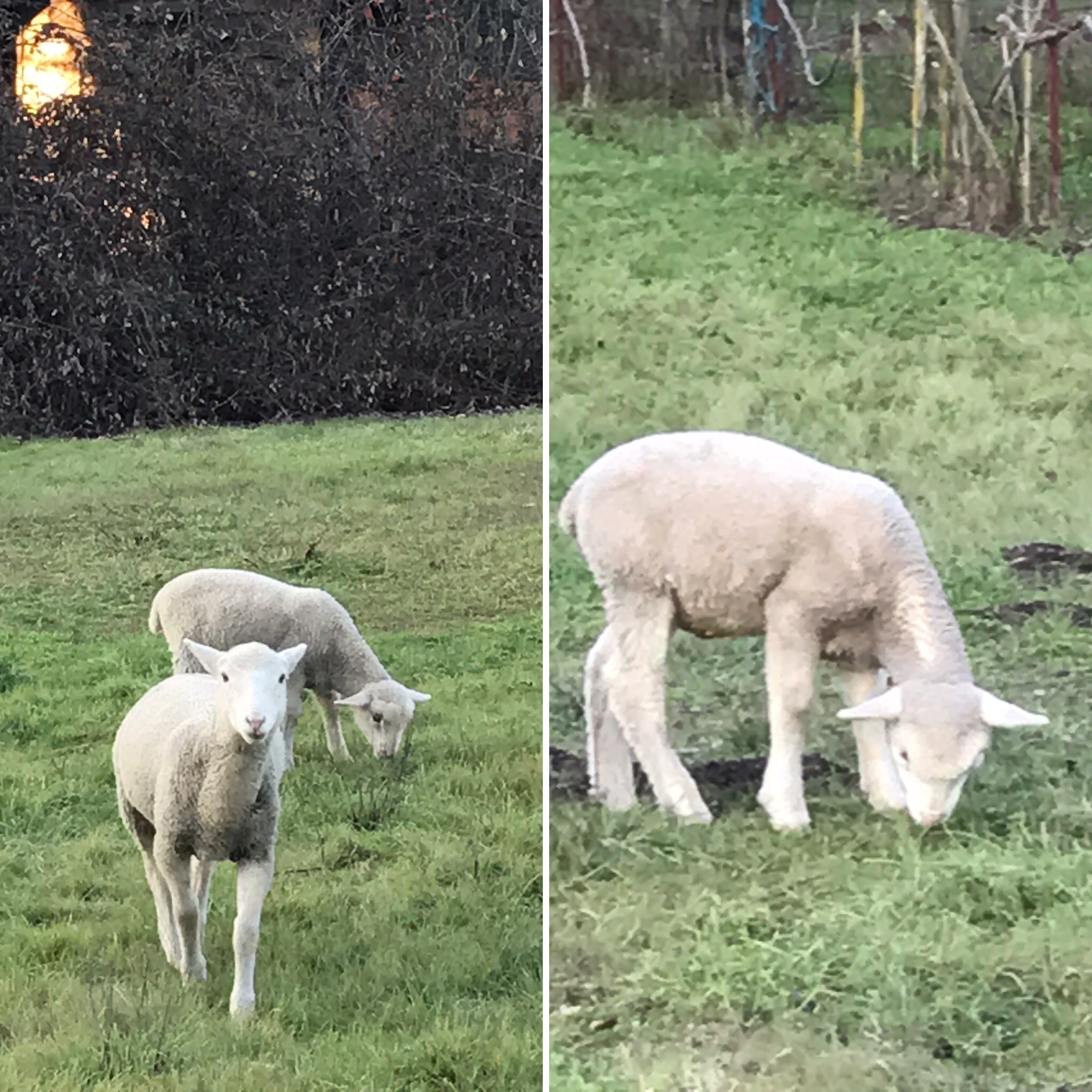 Lambs in the field
In summary, winter is a mixture of the resting of gardens & vines with the renewed activity of winter foods and footed friends enjoying the season.