As we continue this winter season in which we celebrate the recent rains, I'd like to share with you two properties and some beautiful fountains that all bring to mind the joy of water available to the homes and gardens of wine country.  The first is a lovely residential + commercial location on the southern side of Sonoma Valley with an abundance of artisanal water.  The water flows up from the earth (at a rate of 14± gallons per minute), and is readily available to the home, small orchard, hobby vineyard, and business.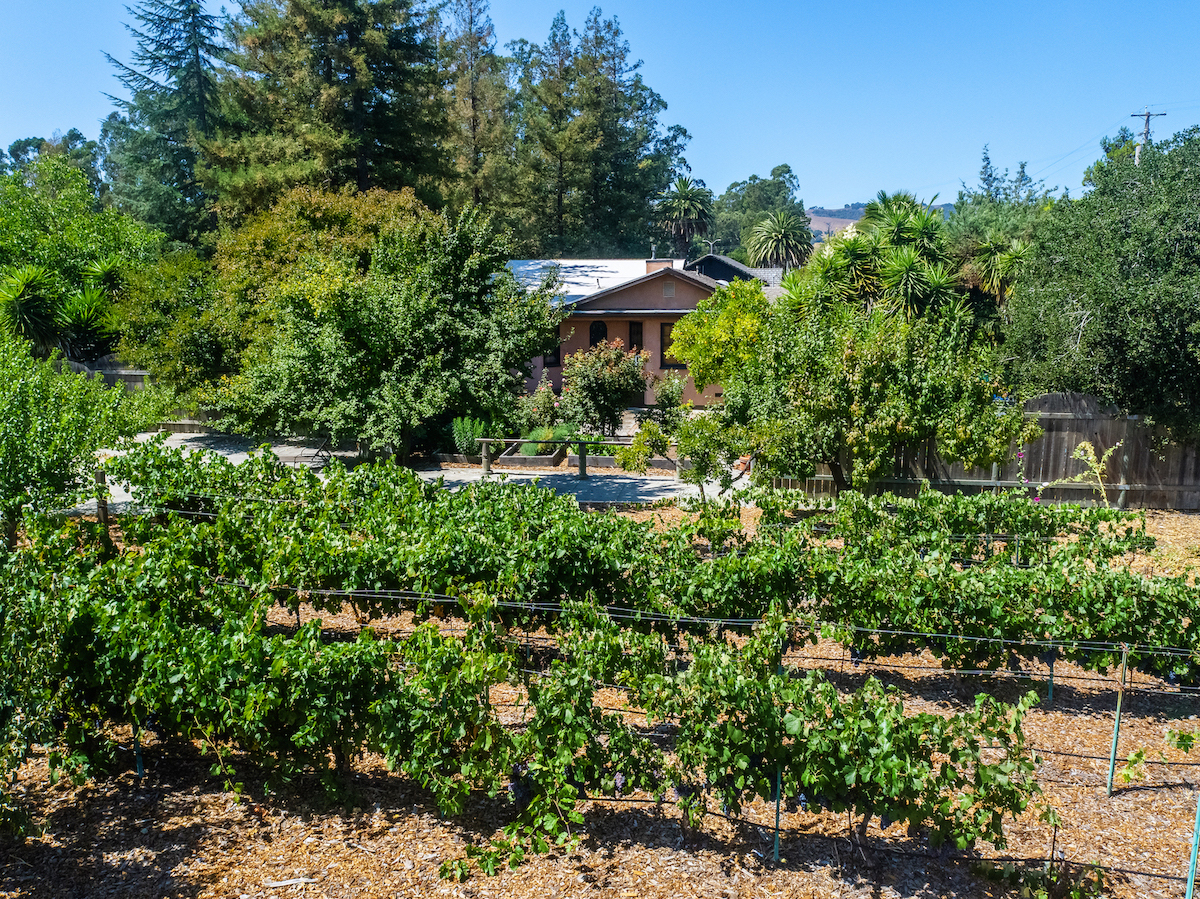 View from above looking west at this Sonoma Valley property, 75 Fremont Drive, Sonoma.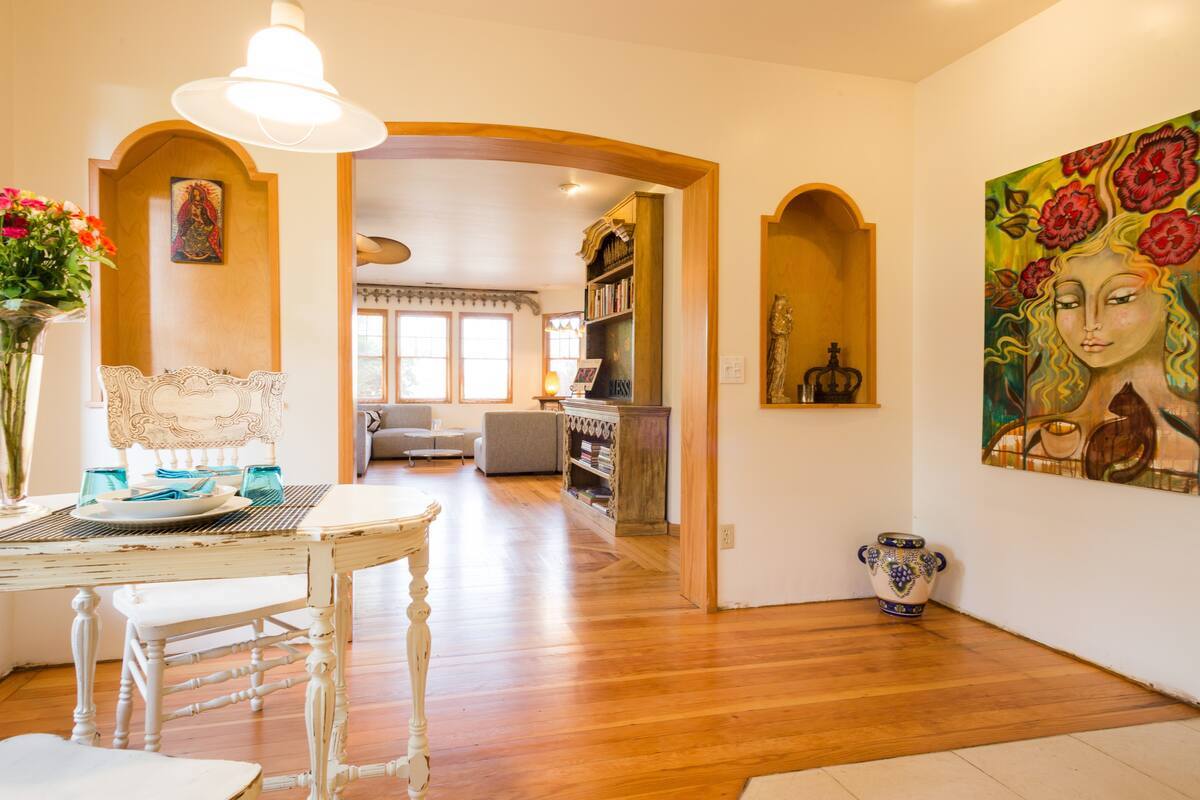 A lovely interior with older wood floors that have such a warm tone to their coloring.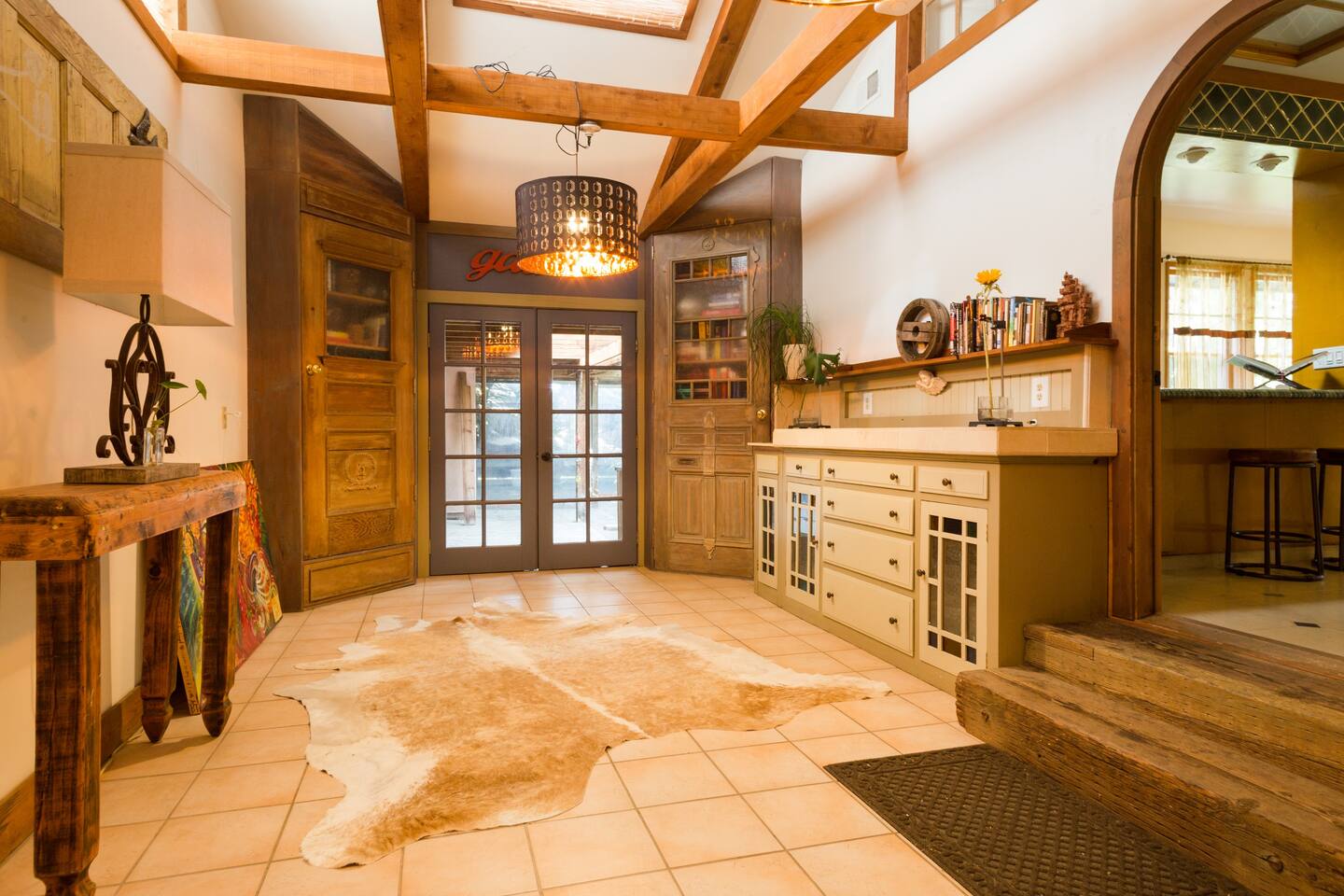 A very inviting entrance to one of the residential areas.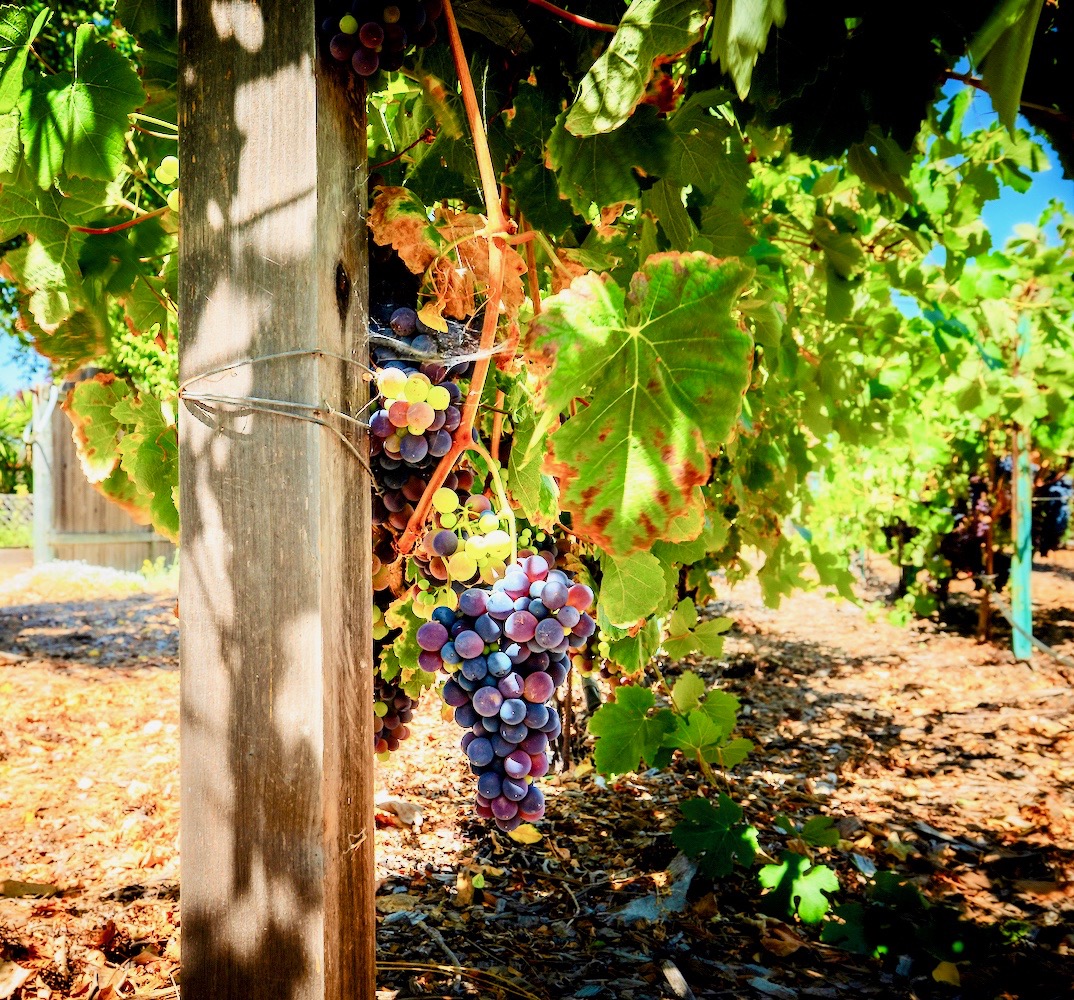 A few organic grapevines enjoying the sunshine before harvest.  Feel free to watch this video for more information.
The second property is on the west side of Sonoma Valley, just moments from the center of town, Sonoma Plaza.  This estate is graced with the abundant beauty of Carriger Creek flowing freely along the land.  With its location at the foot of the mountain, it offers sweeping views of Sonoma Valley, vineyards and beyond from most area points on this 33± acres of land.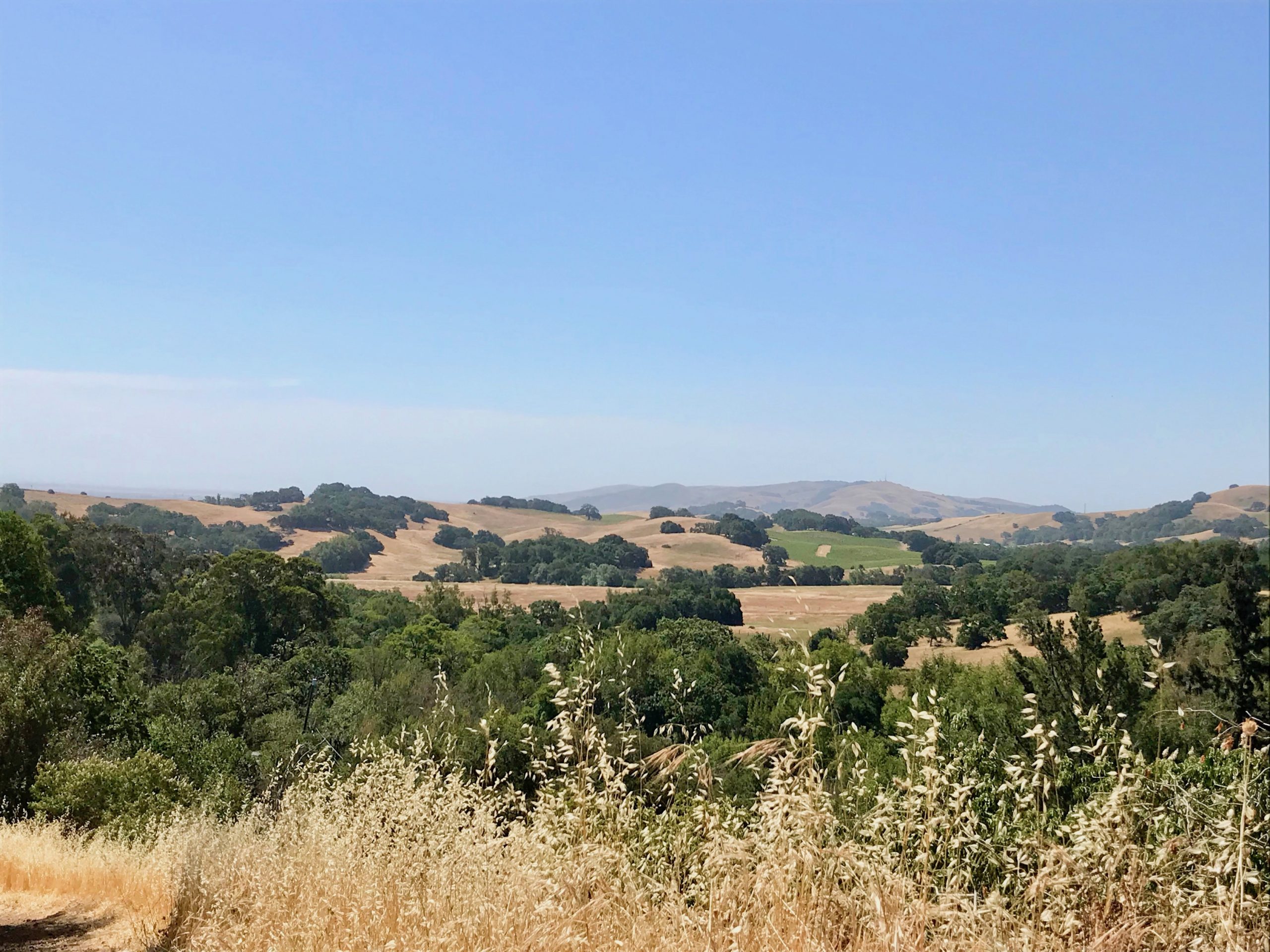 Expansive view from a potential building site on this land.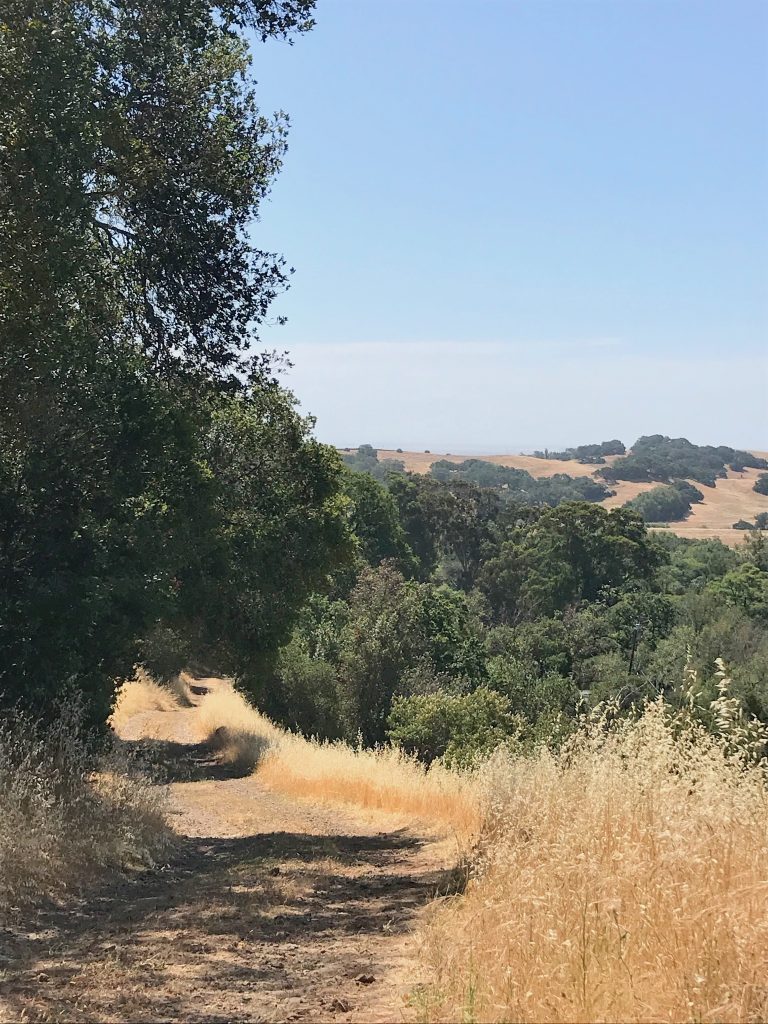 Nearby trail to wander at your leisure with full privacy.  You can see a part of the wildflower preserve in the distance.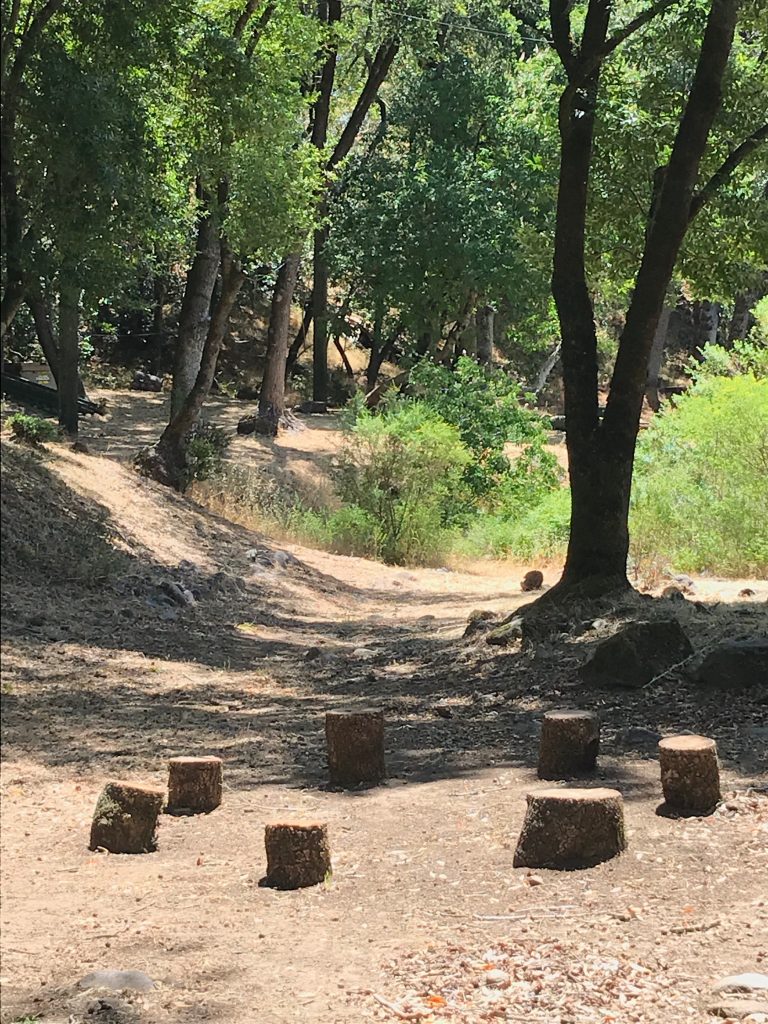 I just love this "personal park" area next to historic Carriger Creek where one can gather with family or friends.  This spot has been enjoyed by young Nature Camp participants over the years.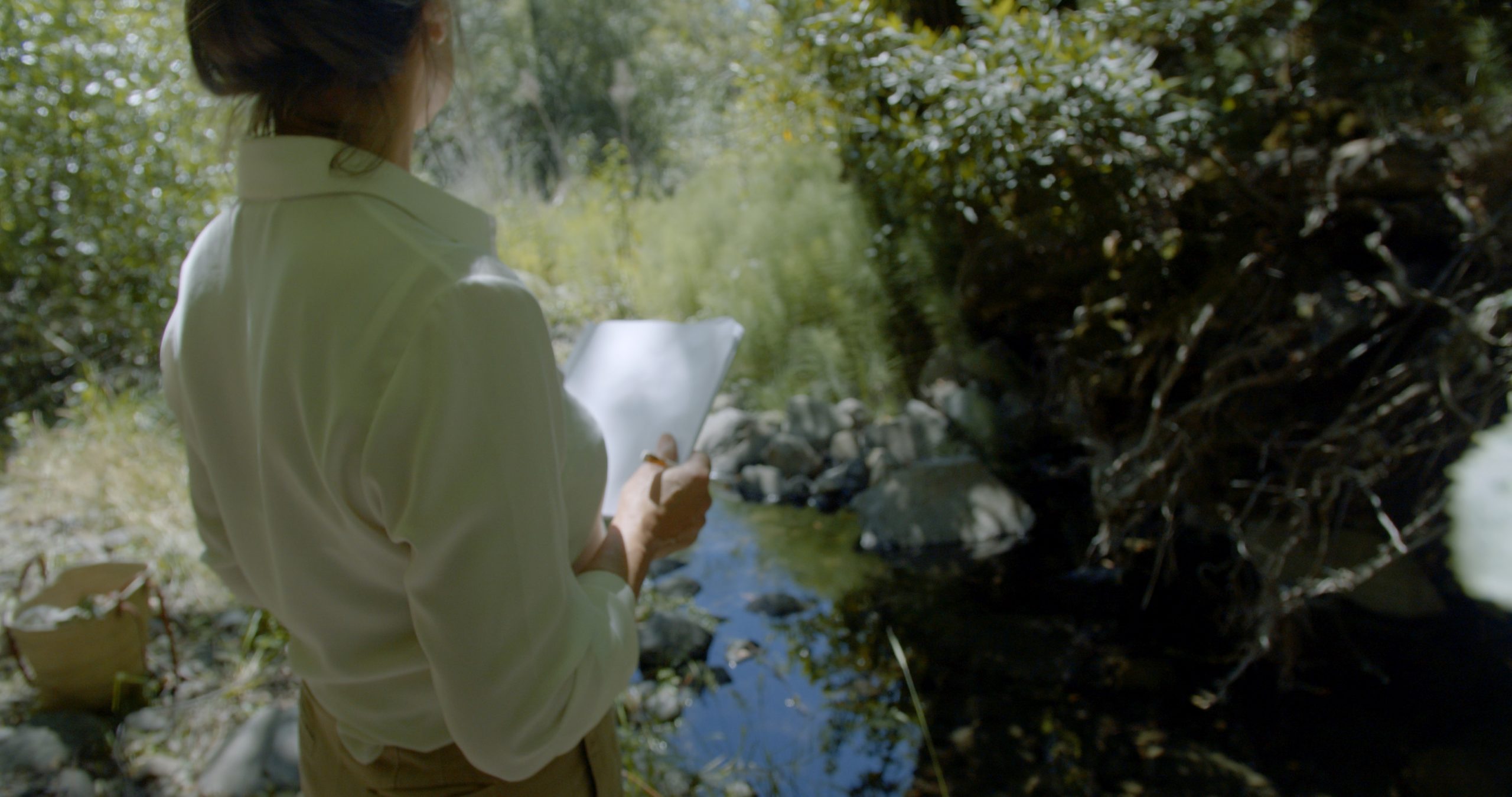 A moment overlooking the creek in the early afternoon with my journal.
Please enjoy this brief video highlighting the beauty of Carriger Creek and the pleasure of journaling, something that I share with the community, including children, through my Sonoma Nature Journal Club.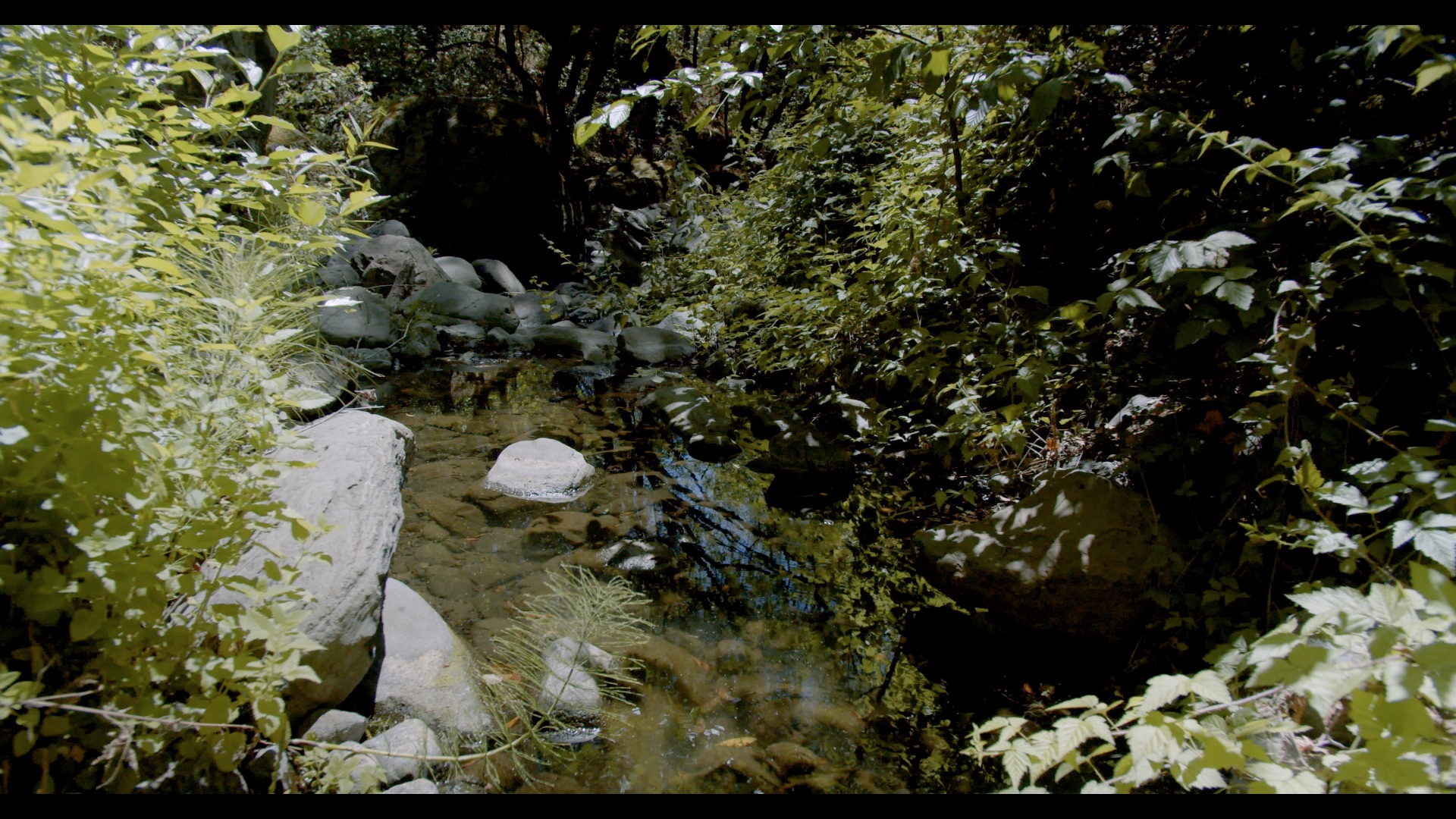 The beauty of the simple waterway of Carriger Creek.
Here in Sonoma and Napa Valleys, we so deeply appreciate when the water that springs forth from the land via stream, creek, lake or other waterway.  Carriger Creek is an enchanting natural waterway in the Sonoma Creek watershed that meanders through the land on the west side of Sonoma Valley before flowing into Sonoma Creek and out to the ocean.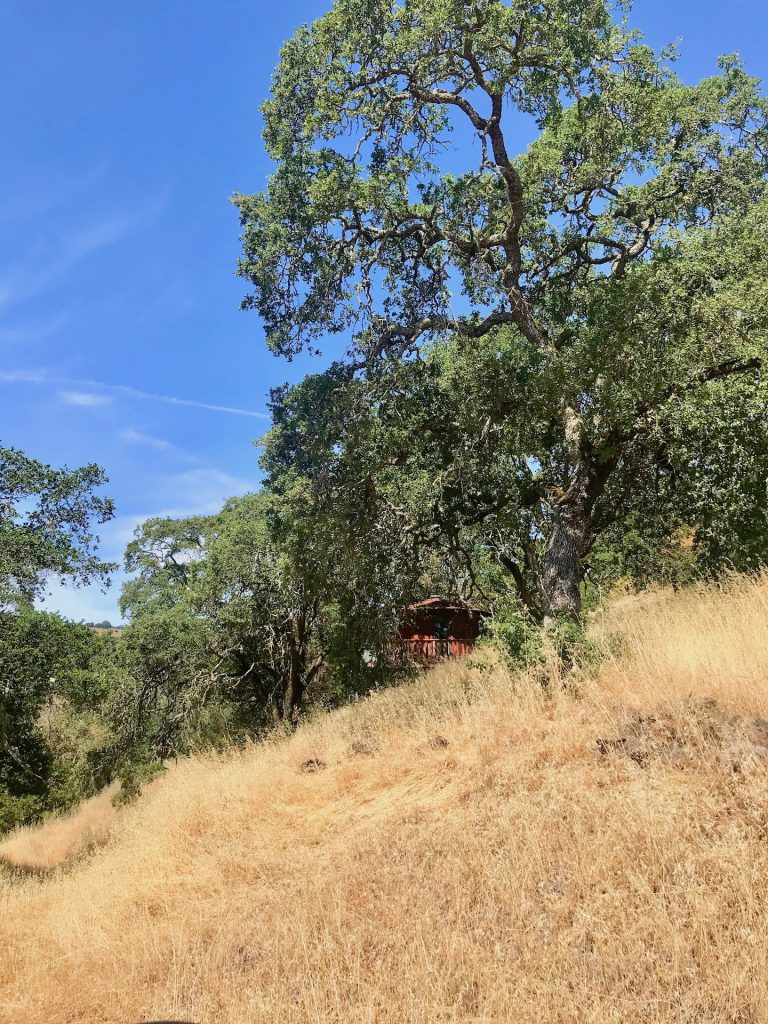 A simple traditional tea house amidst the trees, with an enormous view of this property.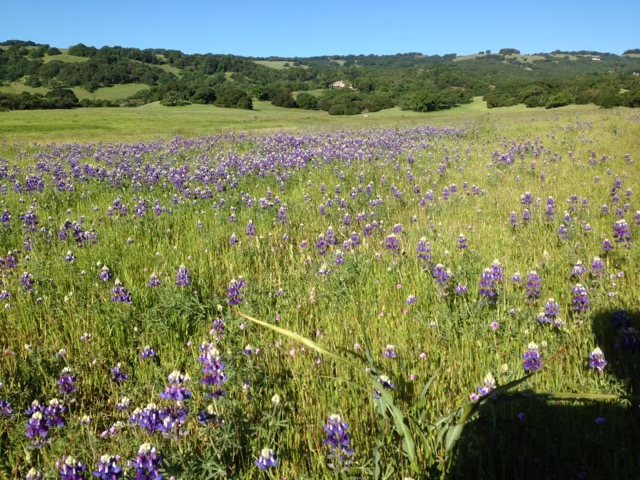 The Van Hoosear Wildflower Preserve, a nature preserve in Sonoma County, is nearby with 163± acres along the foothills of Sonoma Mountain.  The Preserve has a gently sloping grassland and over 250 species of common and rare wildflowers.  This sweeping expanse of protected land can be seen from the property and potentially hiked often.
Father José Altimira had much to say about the vital, historic water sources in this area.
"Sonoma is a fountain of fountains," wrote Father Altimira in July of 1823, as he explored the North Bay, looking for the best place to build a mission.
The wonderful Sonoma Mission Gardens nursery has unique fountains to choose from so that you may relax amidst the sound and positive energy of flowing water.  To honor our precious natural water sources, here are a few lovely fountains that can be purchased for your garden and home.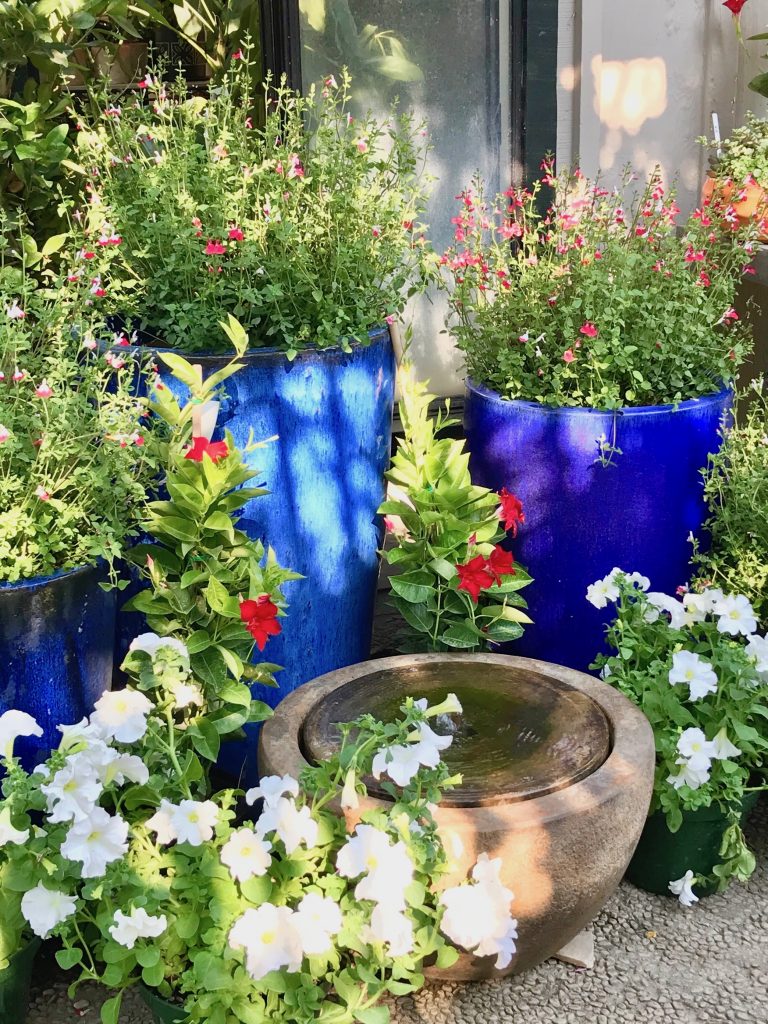 Ripples of water
Bubbling forth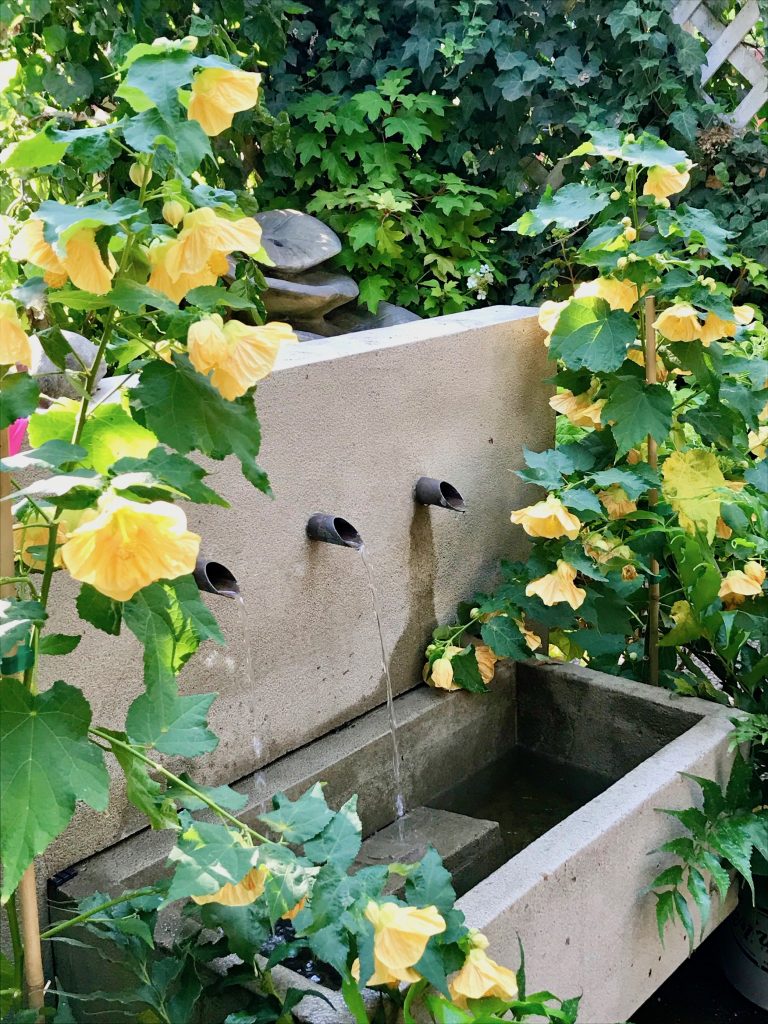 Drawn into a trough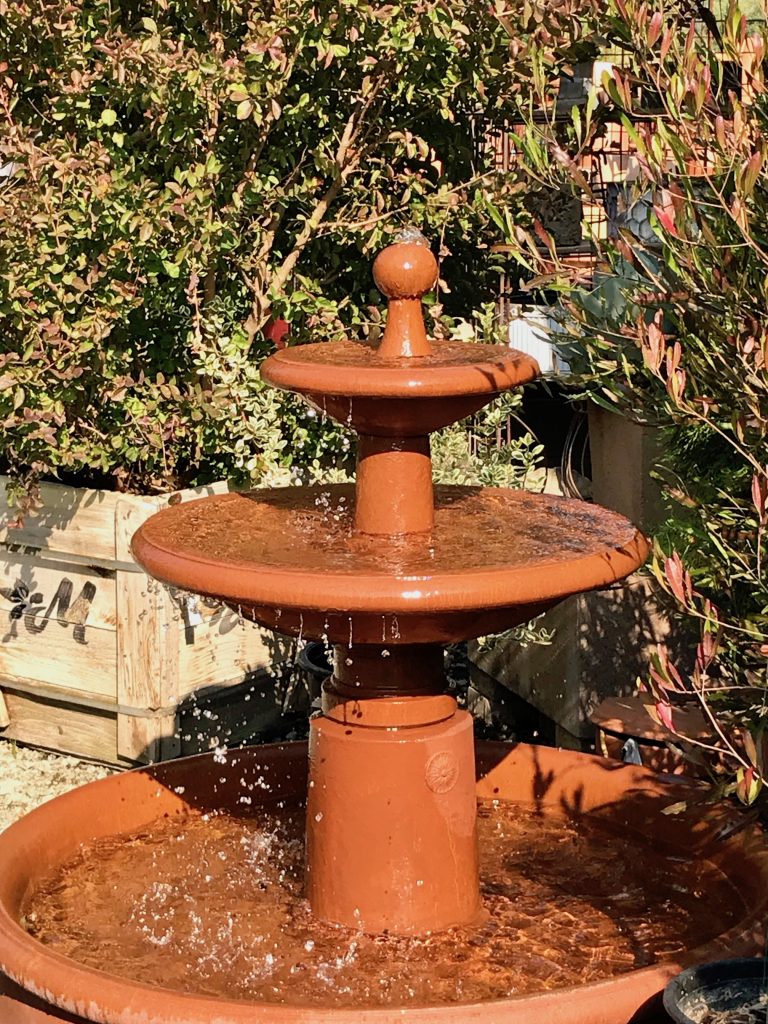 Tiered terra cotta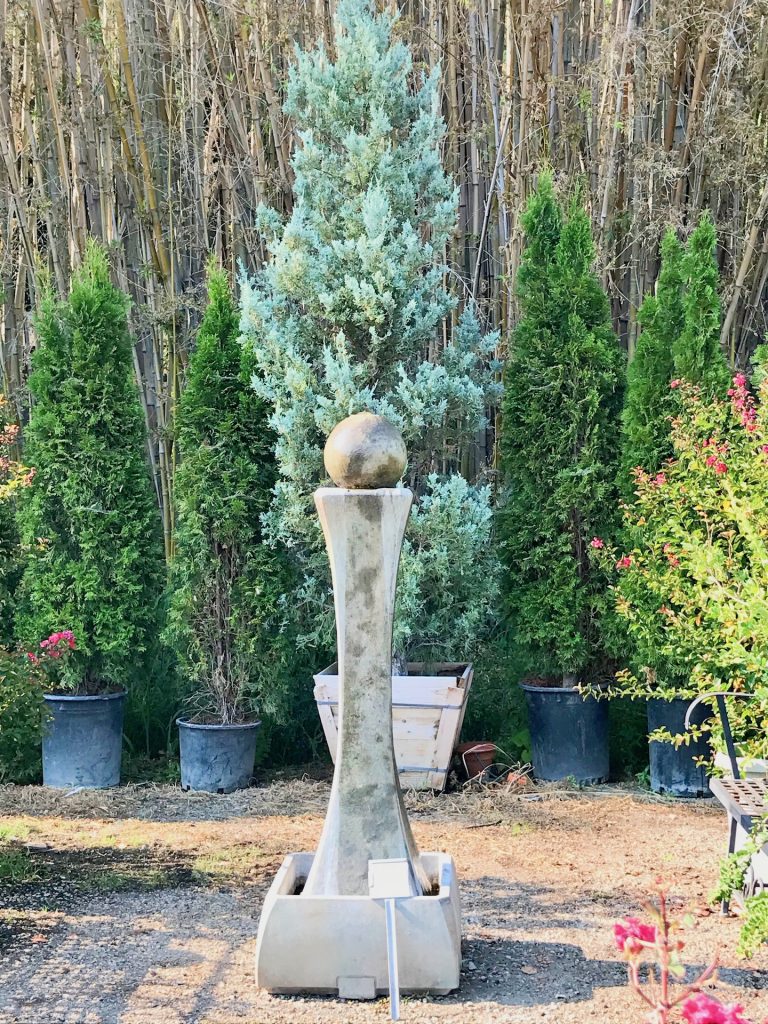 The majesty of an arcing stance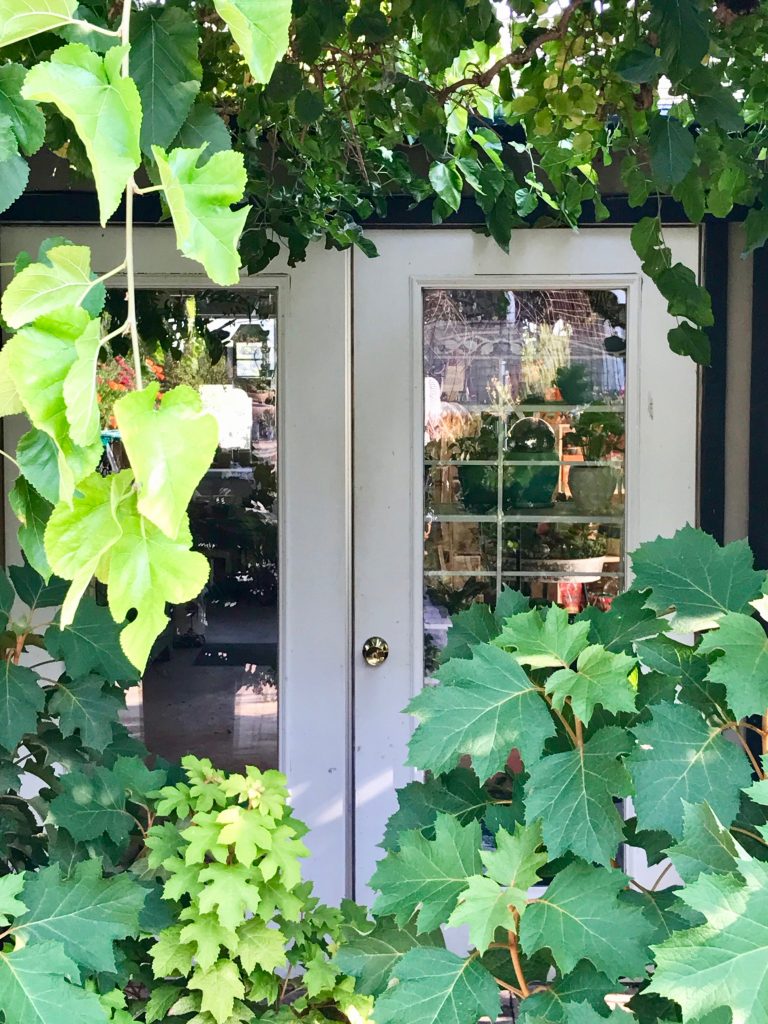 A side entrance door to this favored nursery of locals reminds us of all of the character and art of garden rooms.  Here Sonoma Mission Gardens offers many vessels: fountains for your own flowing water in Sonoma or Napa Valley.  It is all about land + gardens + homes, adding so much to our "Art of Leisure" lifestyle with family and friends.
Contact me anytime for further details.