With the embers now extinguished in the historic Northern California and Southern California fires of 2017, I hope that what I share here from my personal experiences with wildfire recovery can streamline or simplify the process for anyone affected by these fires.  As mentioned previously, a few years ago, the Cavedale Fire blew through the hills of Sonoma & Napa County, burned my home to the ground, and affected or burned six of my other structures and approximately 140 acres of my land.  This required efforts for rebuilding, renovation, erosion control and logging to bring back the property and natural environment.  Full recovery from that wildfire did happen.  This came about only after a few challenging years of constant attention to detail by myself, my family and a team of professionals.
Previously, I have written Steps One and Two of what I call the "Three Steps" to fire recovery.  Whether you are rebuilding a home from the foundation up, renovating a partially damaged property or repairing a structure or land, the stepping stones to recovery are very similar.  Based upon my experience, the most important components to recovery are grouped into these three steps.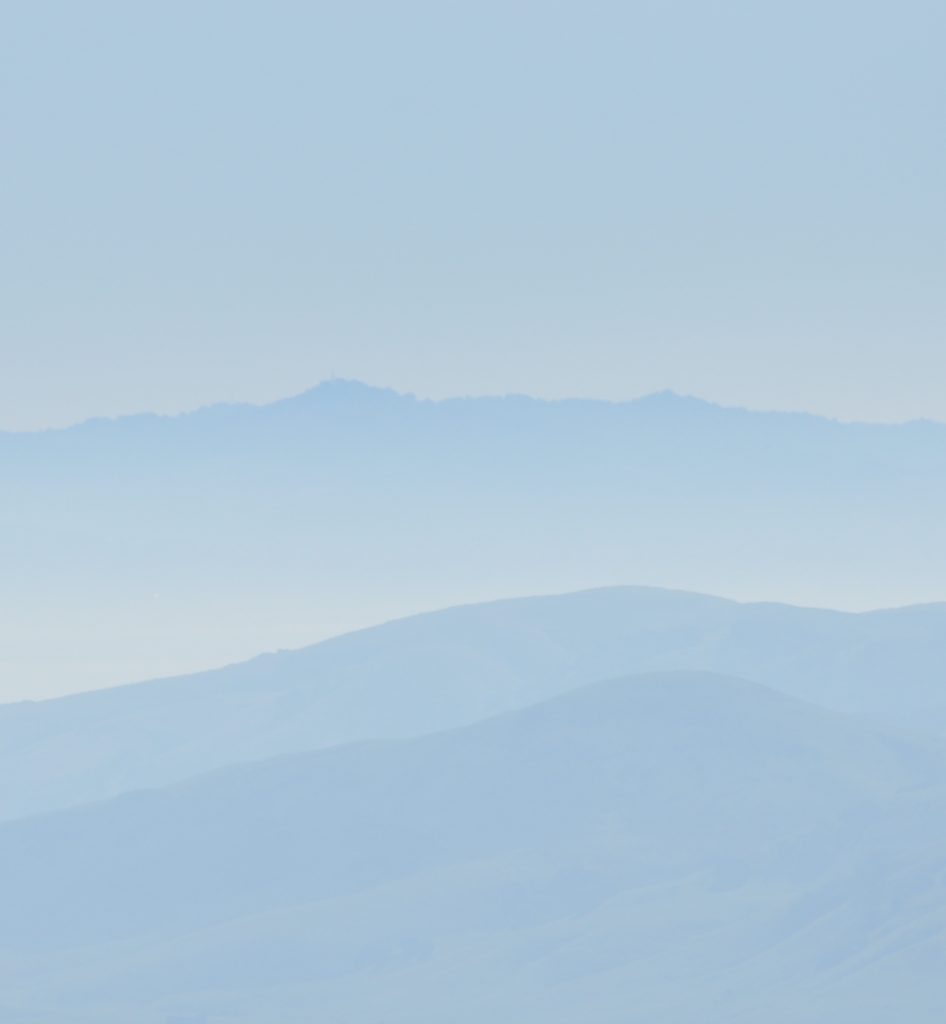 STEP THREE
Gather your team together and create a plan:  It is important to have a strategy of which all the people and companies involved in your project are aware and can follow with you.  Last month, I mentioned the variety of categories and professionals who made up my team.  This blueprint or plan of your ideas can be as simple as having your current intentions for the home written on a piece of paper of which everyone receives a copy, or, it can be more detailed version created on the computer.  In my case, I did both.  I had a written document which I kept organized in a large binder.  On my computer, I had a detailed translation of that vision in an Excel spreadsheet.  All responsibilities and timelines were as clearly outlined as possible.  Being organized in the midst of the inevitable chaos that a fire brings is quite important.  This plan helps to inform and guide the overall path for almost everything that is done on your property.  Of course, it is key that all involved sign off on the plan and timeline.
The ability to proceed forward each day toward a goal, track your success, and keep individual accountability is the value of sticking with a plan.  The following are a few key points which, when I look back, were instrumental in my ability to ultimately craft a successful fire recovery.
Divide and conquer:  In order to most efficiently work the plan, the first thing that I did was to assign general responsibility.  Having a main contact point for each of the different priority areas allows the work to be divided up, and gives a feeling of control. For example, someone was in charge of the insurance contract and communication with the insurance company, and another person was working daily on contents which included recording lost items and researching current values.  At the end of the day, we would check in and celebrate our accomplishments or re-work the plan as needed.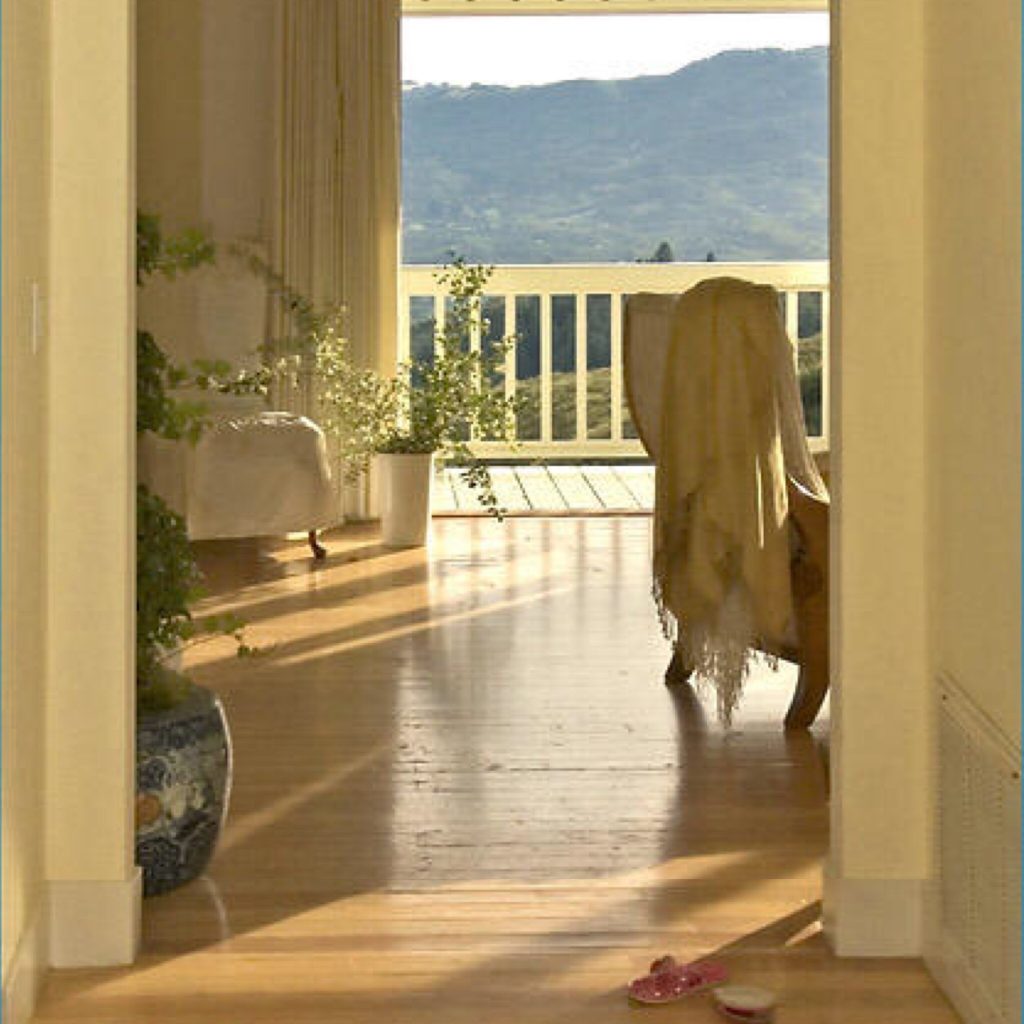 Looking out the open doors of one of my houses in Sonoma….
Important Groups
Insurance:  Read and re-read the insurance policy.  Talk with the adjustor regularly; if needed, connect with his supervisor and/or headquarters.  This is such an important component to being able to do what you aspire to do.  In many ways, it is the constant which allows you to move your ideas forward.
Money Management:  The payments come from different areas in the insurance and recovery process.  Managing and keeping track of this with an outside professional or on a spreadsheet brings clarity to a sometimes confusing situation.
Legal Advice:  In my case, I hired a very experienced corporate litigator, the best that I could find.  This was important to my success and my piece of mind.  I paid for the legal advice by the hour.  Today, in Northern California, many tort lawyers are trying to bring together groups of people for a larger, group case.  I was advised that paying by the hour would cost me much less money than if I paid the lawyer/firm a percentage of any claim.  This proved to be true.  The multiple layers of value that a truly capable attorney offers are invaluable.  Things which I did not understand, my lawyer understood completely.  His confidence and complete grasp of the process helped my confidence and ability to keep proceeding along.
Contractors:  It was important for me to meet with my main contractors once a week, preferably over coffee.  We were able to stay in sync with what we were accomplishing and to make changes as needed. When an adjustment happened, everyone was updated and kept on track.  I also often used the telephone to communicate.  The importance of stepping away from the computer and hopping on the phone to speak directly with those who you are working with can not be underestimated.  When important issues were on the table, we scheduled a meeting immediately, usually on the property.
Real Estate Support:  I would add this area today because many people have decided that it will take quite a bit of time to rebuild, so they are purchasing a new property.  This fresh home is a place to settle and to find happiness and calm while the older property is being renovated or sold.  As you may know, I am a real estate professional, and am very grateful for the opportunity to help individuals and families with what they most need at this time. My advice would be to find someone who has experience, and truly understands the fire recovery process.     
Believe
It is a belief of Wabi-Sabi that we are always in the process of expanding or contracting.  This is an important idea, because so much has been contracted by fire that the belief in the process of expanding now is essential.  The idea that what is ahead could possibly be as wonderful as what lies behind us is worth pondering.   All that I have outlined so far helped me to stay in the frame of mind of looking forward.  This can be challenging, as it is necessary to look backward for contents and structural reconfiguration reasons daily.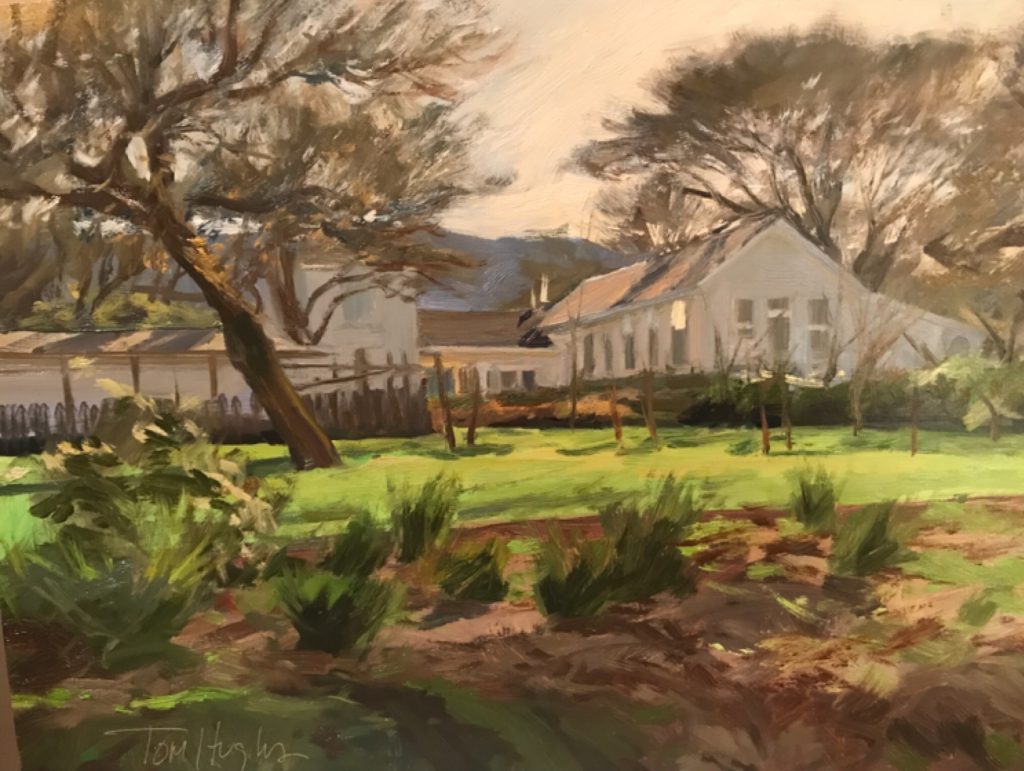 An oil painting of a home that barely escaped the flames
A Few Ideas 
Sanctuary and Inspiration:  Find a sacred place to which you can retreat and recharge.  Have a general idea of what your optimal recovery looks like.  Write it down; maybe keep a binder with clippings and pictures of the idea or image.  This is different than "The Plan," which is much more formal.  I would carry around my personal inspiration board, adding and subtracting to create what was beautiful to me.  Not only does this lift your spirits, but it allows for a constant visual reminder of what you truly want and are working every day for.
Add Education: Do a science project on your property.  In my case, I enlisted the help of a world renowned forester from the University of California, Berkeley, who helped me to identify a small area to document the natural recovery of the plants, animals and land.  We visited this spot often, and it was encouraging to see what would take place when I did absolutely nothing.  Additionally, my children learned many important lessons from being involved in this educational project.
Focus: The organization tools and rituals which I have outlined in previous posts helped me to stay focused.
Time:  The unspoken value of time is key.  As you may imagine, things can get a little messy and confusing as you go through the steps in your plan.  In my case, it was important for me to believe that my most important asset was my time.  If something was not working, I let it go, and replaced it as quickly as possible with what would work better.  Everything can be replaced except time.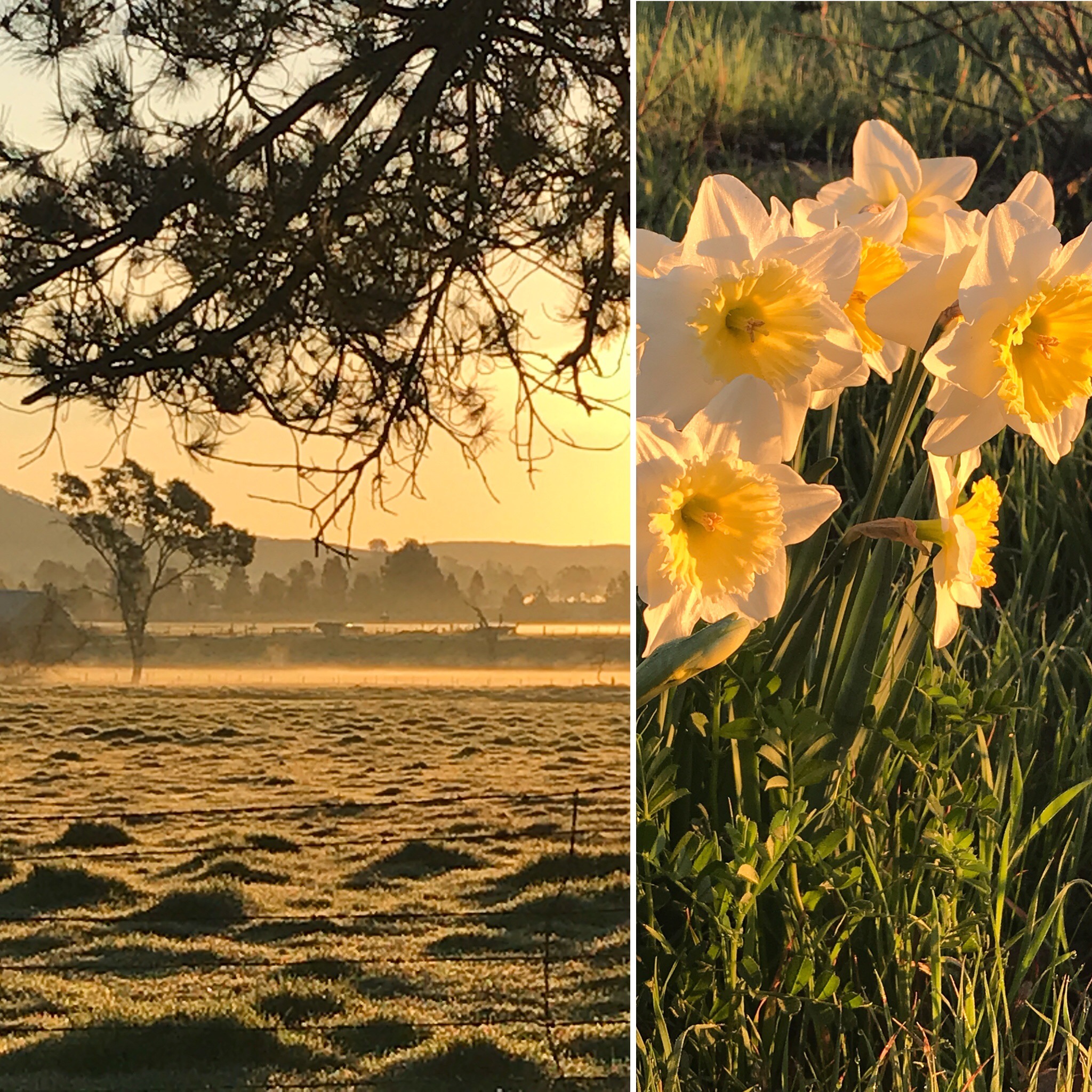 Morning in Sonoma
Success is defined by each individual.  I found that after the wildfire recovery was all done, what I had created from the ashes, through diligent repairing, renovating and rebuilding, was indeed more lovely than what had made up my property before the fire.  Granted, it is a process, but ultimately, its a process worth pursuing.
After doing all of the above, I went back to running a successful business on my property.   Many people from around the world came to visit and enjoy the rest and rejuvenation that this property in the hills of Sonoma offered.  Ultimately, I did sell the real estate.  It was beautiful, and the land, trees, and animals on it were healthy, so in my mind, it was a success.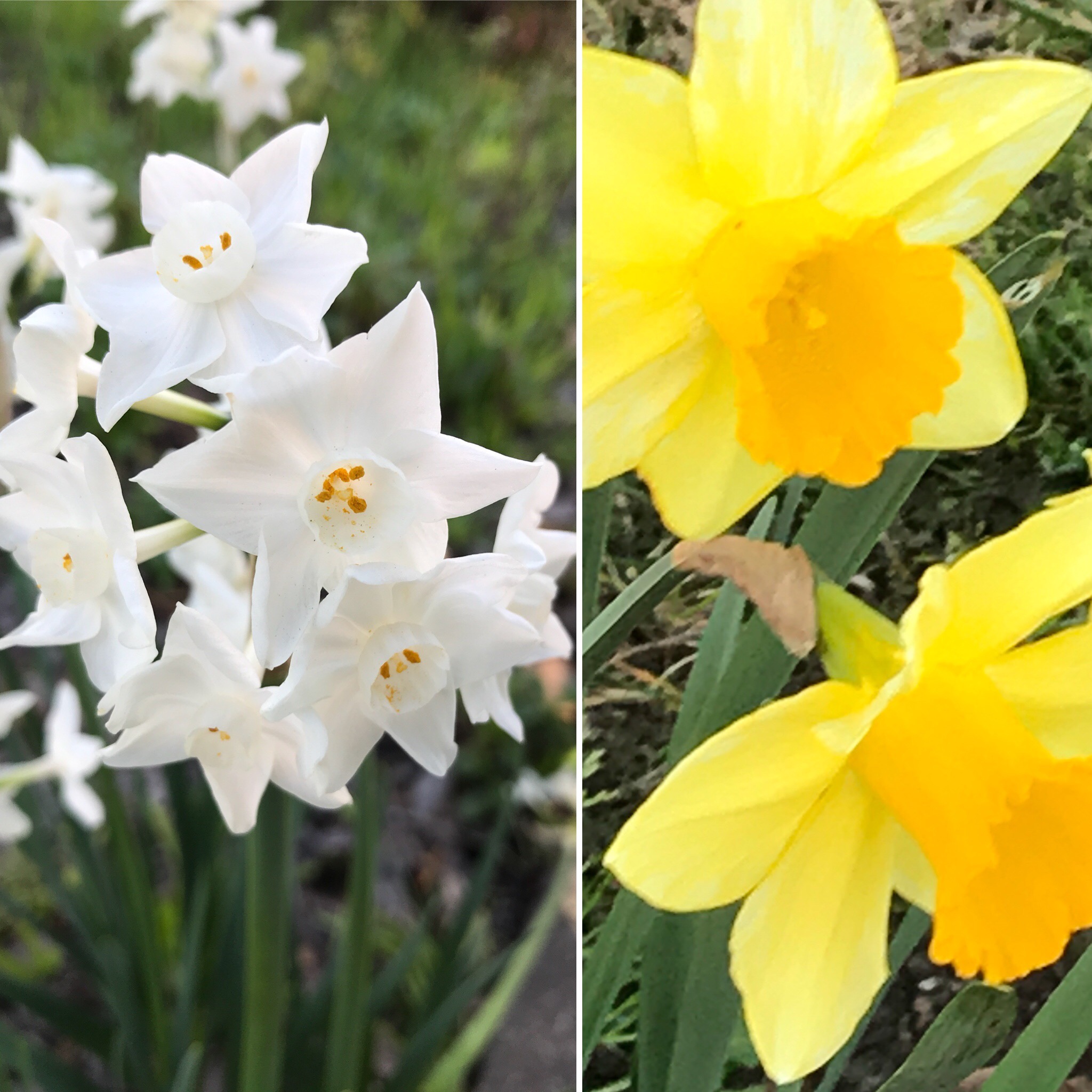 Rebirth
Again, I hope that something here can be of help to you.