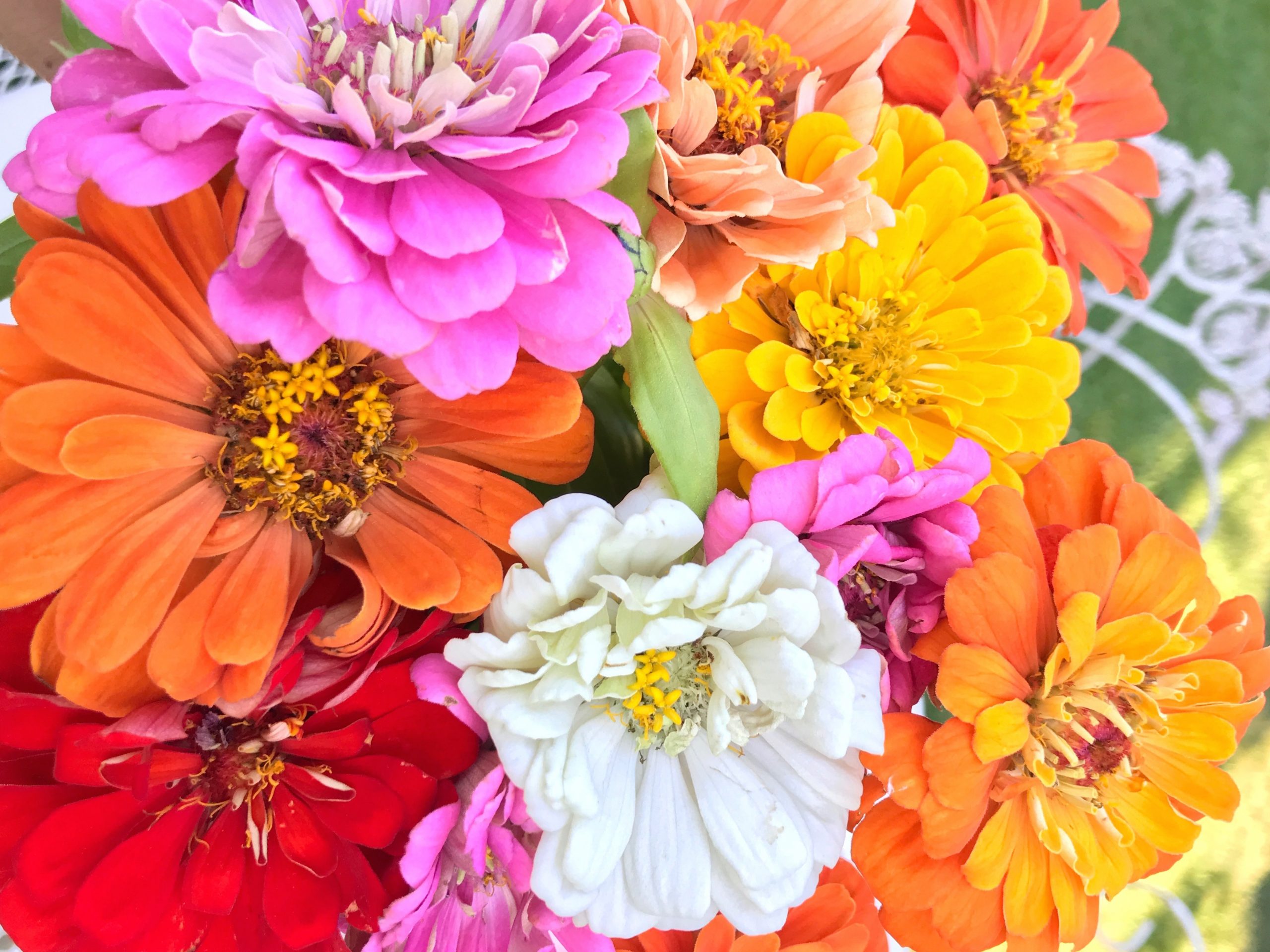 SONOMA NATURE JOURNAL CLUB  –  Community Education
October 5, 2020

Nature   •   Art  •   Science
The largely leisure activity of nature journaling is especially satisfying this fall as we enjoy a clear day and step outside to our backyard garden or local park with our notebook, pencil and curiosity.  At the beginning of September, I created the Sonoma Nature Journal Club.  Our purpose is to engage and inspire kids of all ages during or after school, as our nation continues online learning at home and experiences limited mobility.
Nature Journaling is fun and can be done in your backyard, on the side of a trail, at a park, or atop a mountain, most anytime. During these warm days and crisp evenings of fall, this is a wonderful way to enjoy the many positive influences of taking a closer look at our organic surroundings.  Sonoma Nature Journal Club gives each participant a paper covered notebook, a few wooden pencils, and a cotton pouch with simple zipper.  We then step outside, look, listen, ask questions, and record what we see, hear and feel.
For those who for some reason are not able to go outdoors, the beauty of your area can be found by gazing out a nearby window, or if that is not possible, looking online for pictures.  I do know of a few wonderful sites for this.  The opportunities are endless and filled with wonder.
My initial inspiration came from my friend and world-renowned professor Dr Joe McBride, Chair of the Forest Science Division of the Department of Environmental Science, Policy, and Management at University of California, Berkeley.  His long history of education and advising nations around the globe has guided me to create this club.  The hope is to make a difference, especially for students, with a focus on knowledge, understanding and the experience of  "taking a deep dive into the appreciation of the natural world around us."  It has been my experience that nature drawing creates a lasting connection to this world and a realization of the wonders of the wild and organic life that exists just steps from the front door of our homes.
The club has already met a few times.  Our initial focus has been on the life and science of the Valley Oak tree which is quite prevalent around the Sonoma Valley.  Here we see current club members becoming stewards of our natural environment while they play and journal at the Sonoma Garden Park, this is after a full day of school online.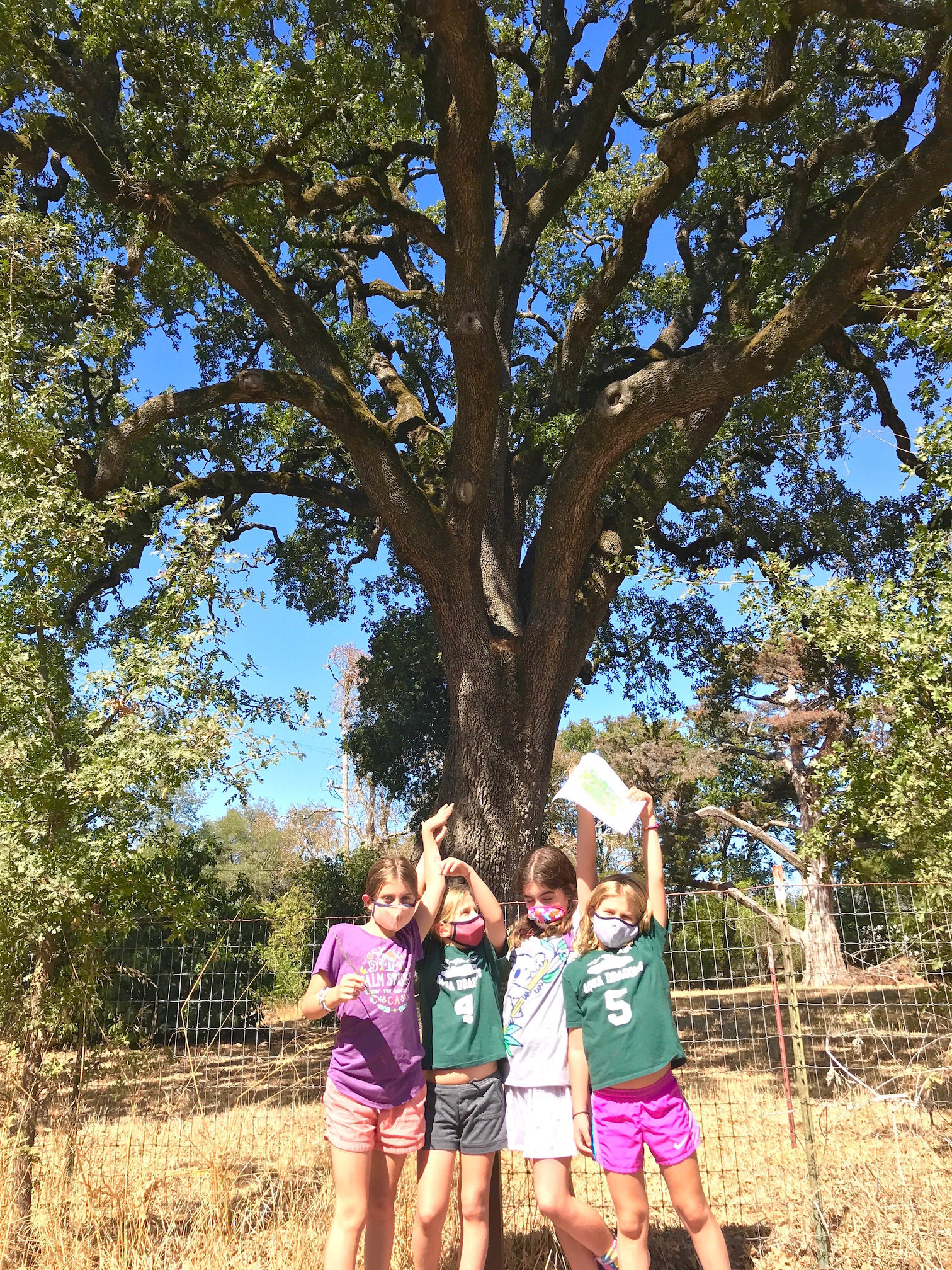 These girls commune in front of the historic "Grandmother Oak" tree which is thought to be hundreds of years old. The park map in hand helps to guide us as we explore the trees, flowers, vegetables, bees and chickens at this location. Studies have found that nature journaling is quite an effective and engaging way to teach observation, curiosity, and creative thinking.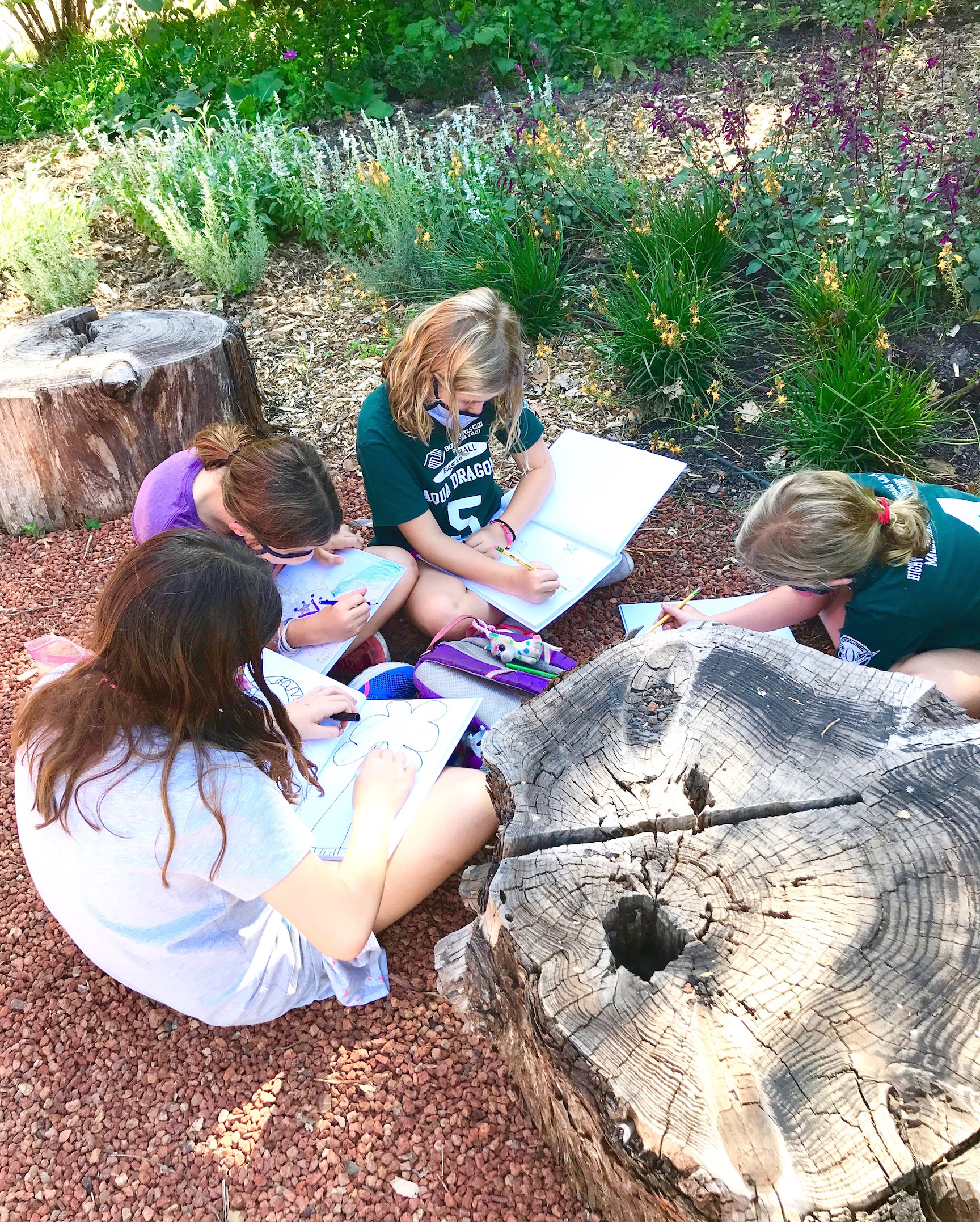 Here are our journalists outdoors, after school, quietly drawing, writing and asking questions of the natural world.  Journals have been the tools of scientists, naturalists, thinkers, poets, writers, and engineers for centuries.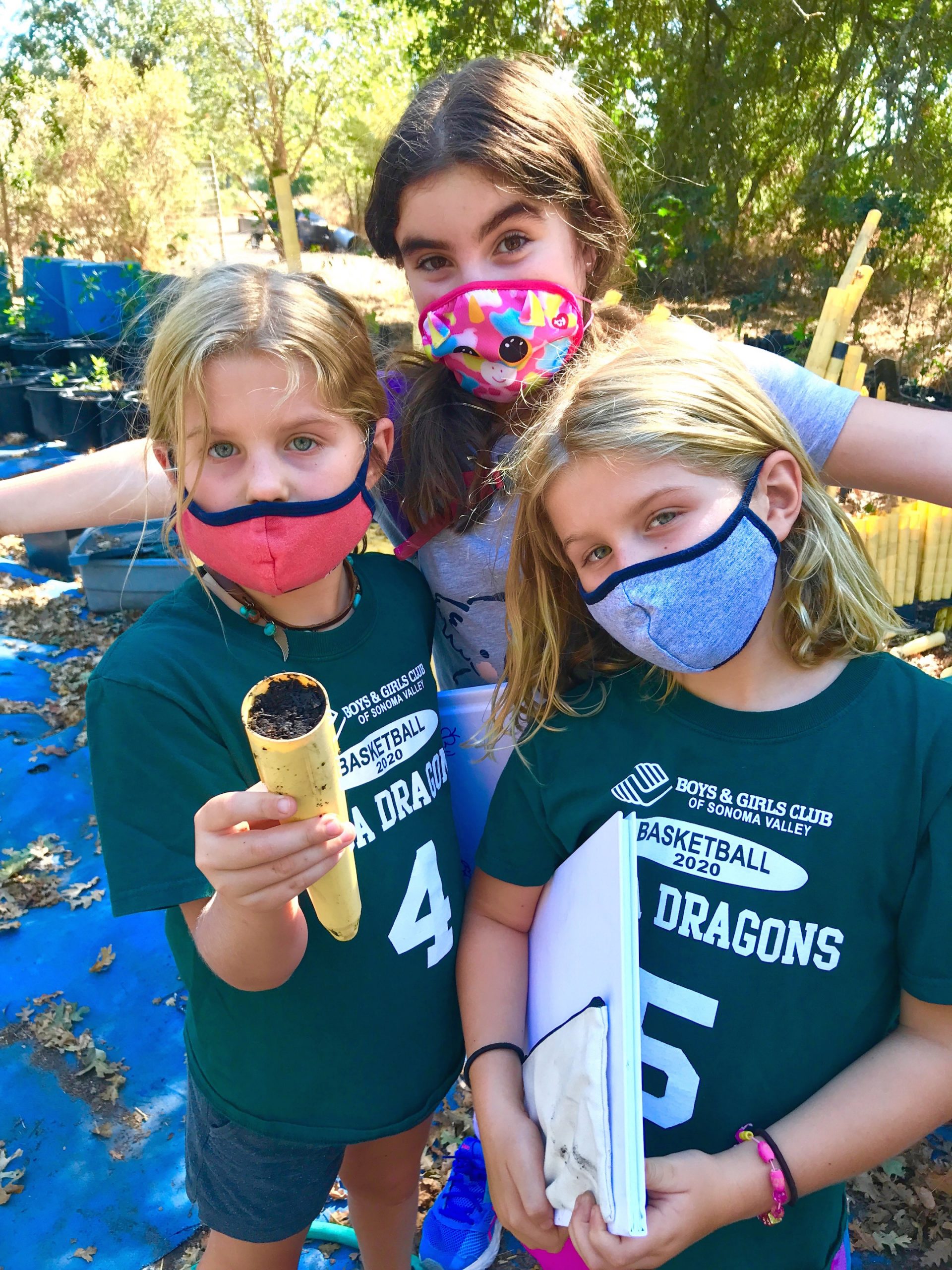 Planting a Valley Oak acorn is a hands-on form of learning which is bound to real life experiences.  This acorn will be nurtured and placed in the ground, possibly next January after a few winter rains have soaked the soil.  This active engagement with trees and plants has been shown to improve memory and created a deeper mental imprint as we articulate and clarify ideas.
In addition, when students compared two oak trees of different ages in a journal book, they generated focused, biologically-relevant observations and  "I wonder why" questions about oak trees.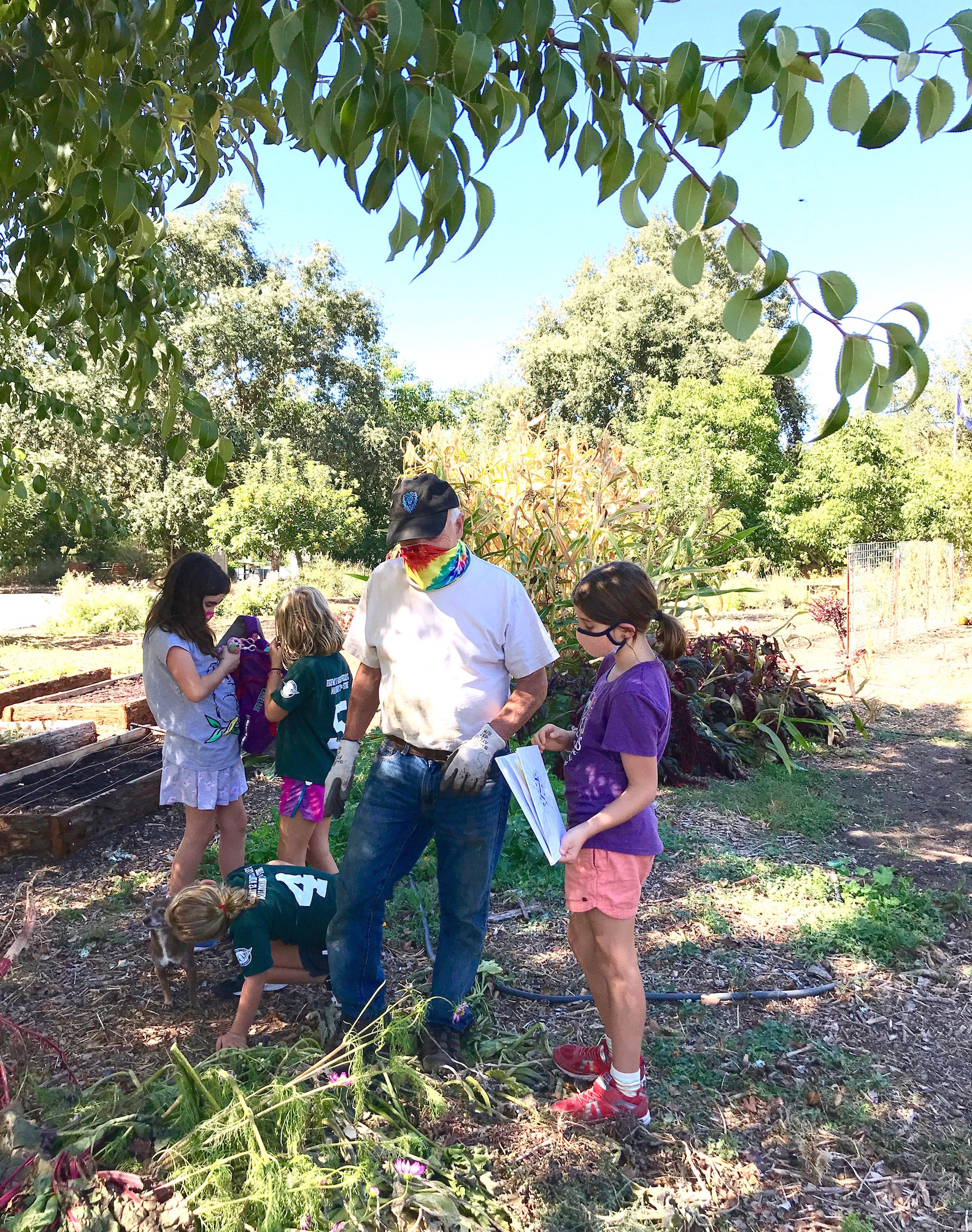 Talking with and learning from the Sonoma Community Garden park manager.  In some cases, a friendly dog is chatted with for a moment.  This rich learning experience in such a dynamic environment helps to form lasting memories and relationships.  Students also build transferable thinking skills which can be applied successfully to other academic disciplines.
So, what tools and supplies are needed?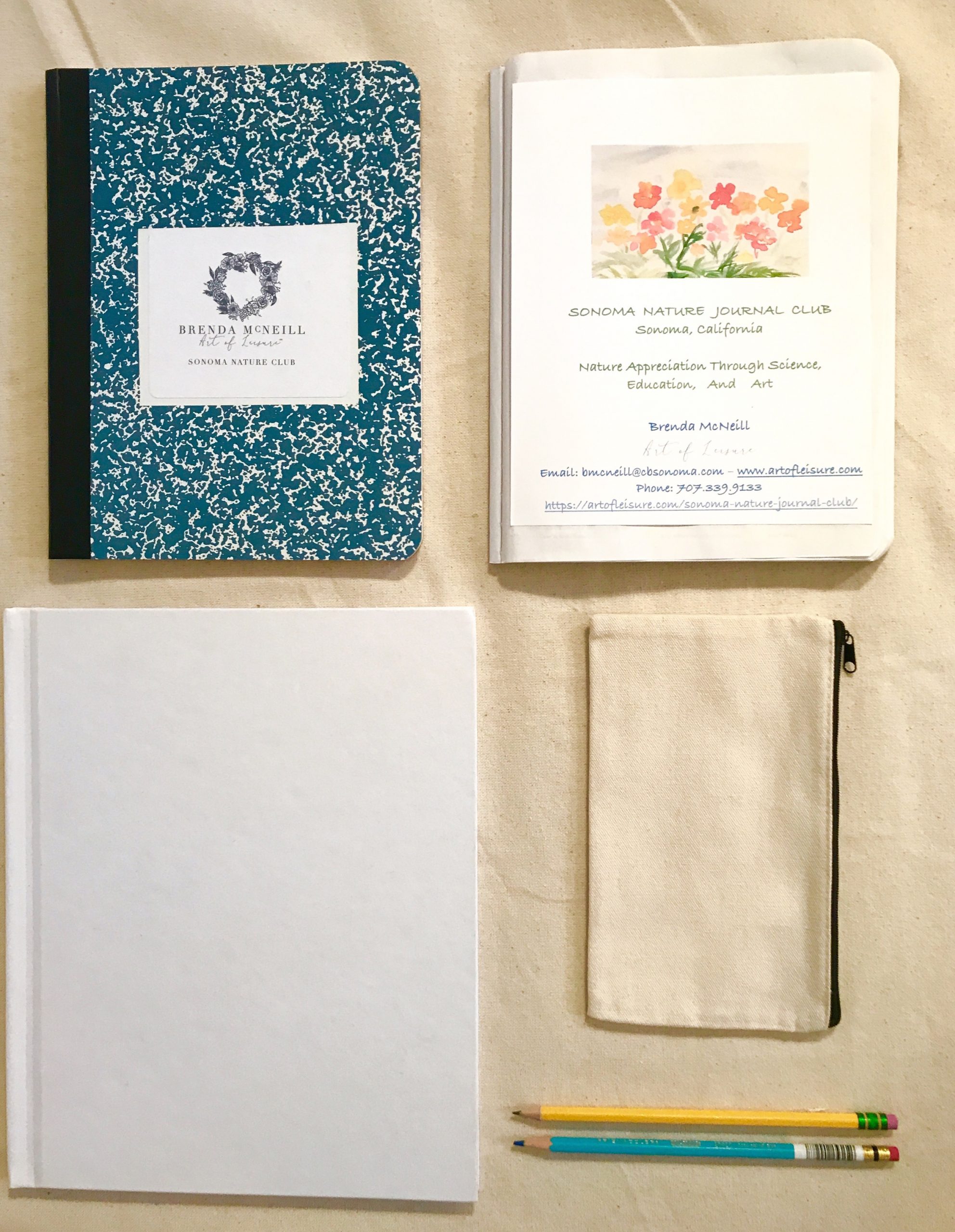 These are the most important items that we take outside: a notebook with blank pages, a pencil case and a few good pencils.
Our favorite notebook has a blank front cover which allows the owner to draw or paint something meaningful to make it uniquely their own.  A traditional notebook can also be used, or a blank book with graph paper.  The notebook, a gift to members, is composition-size and the pencil pouch is cotton.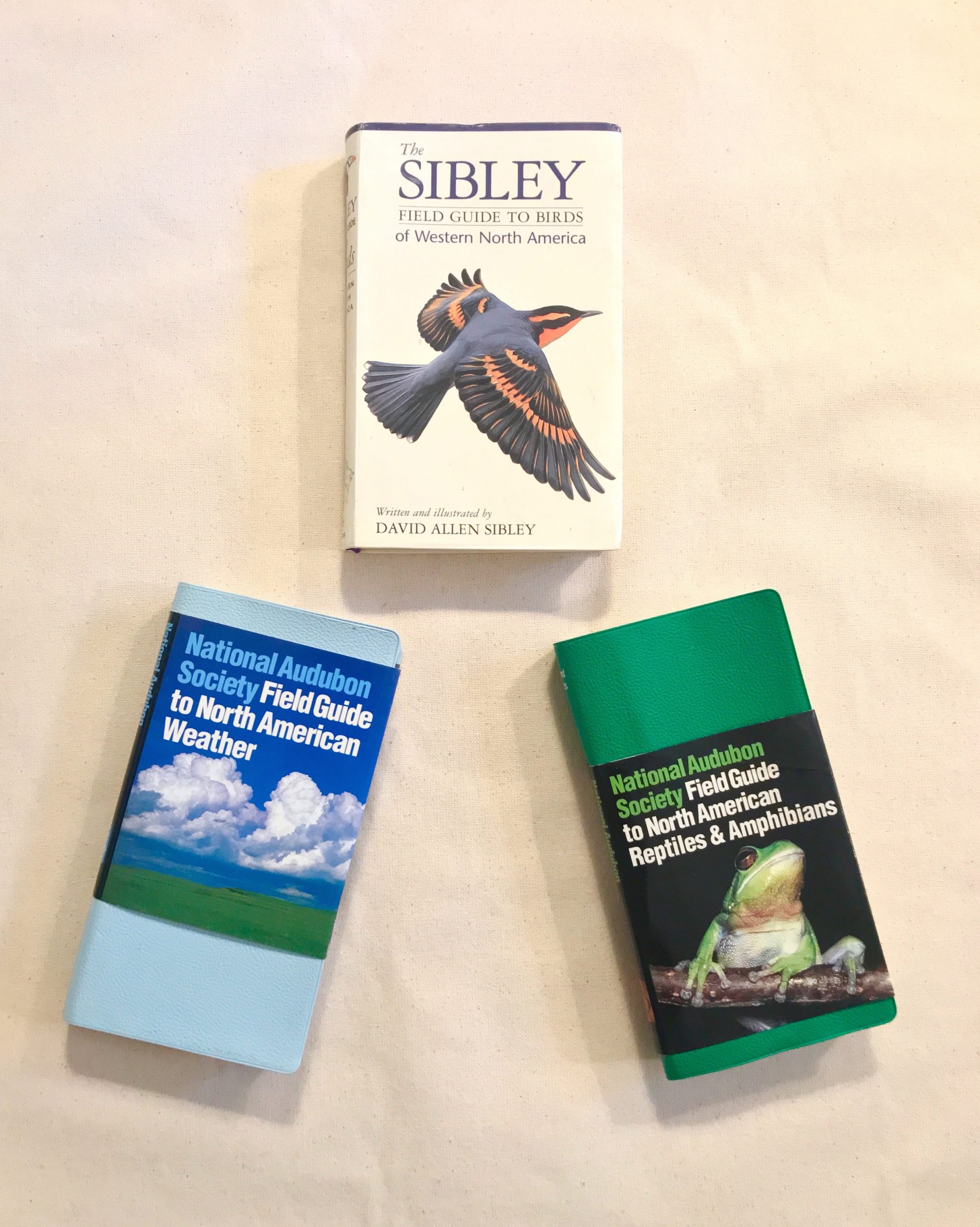 Here are three great nature books that I have collected over the years: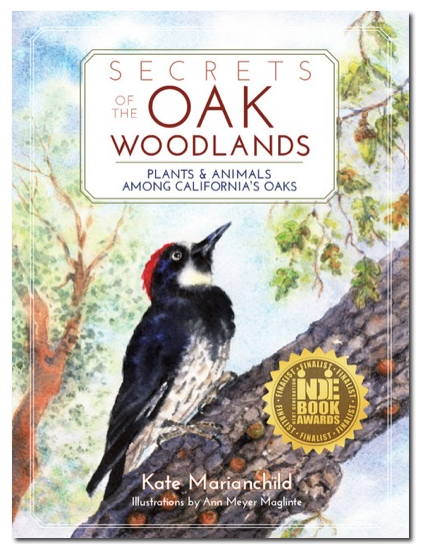 A fabulous resource for information on the oak woodlands is Kate Marianchild, who has written a highly regarded book titled "Secrets of The Oak Woodlands," which can be viewed on her website.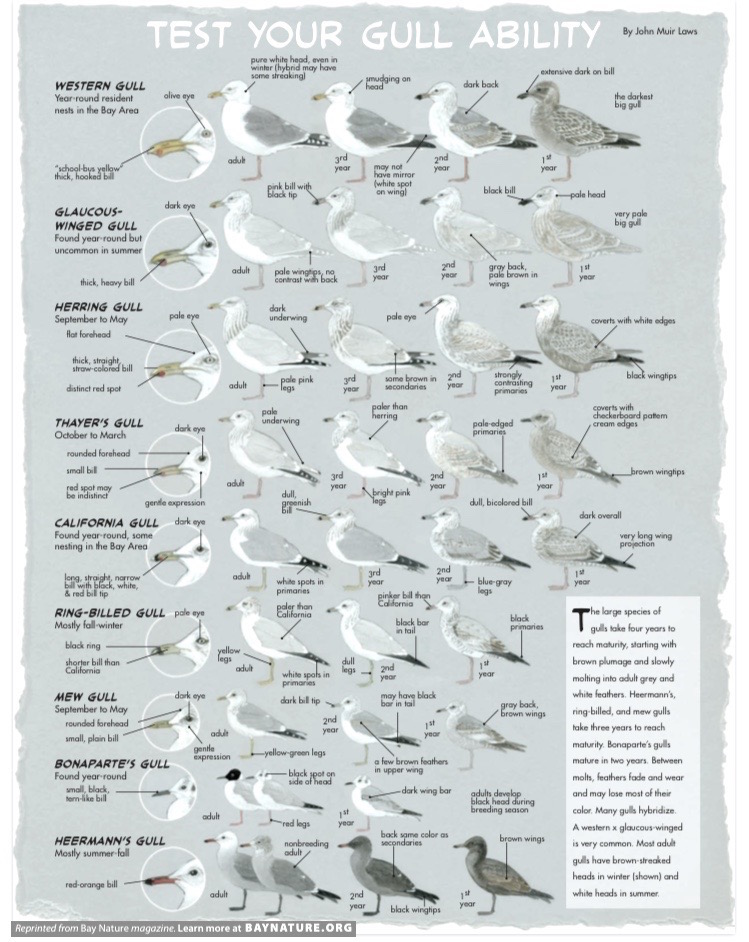 As we have seagulls near the Sonoma Coast or Pacific coastline, this guide can be quite helpful and is made available by Bay Nature Magazine and John Muir Laws.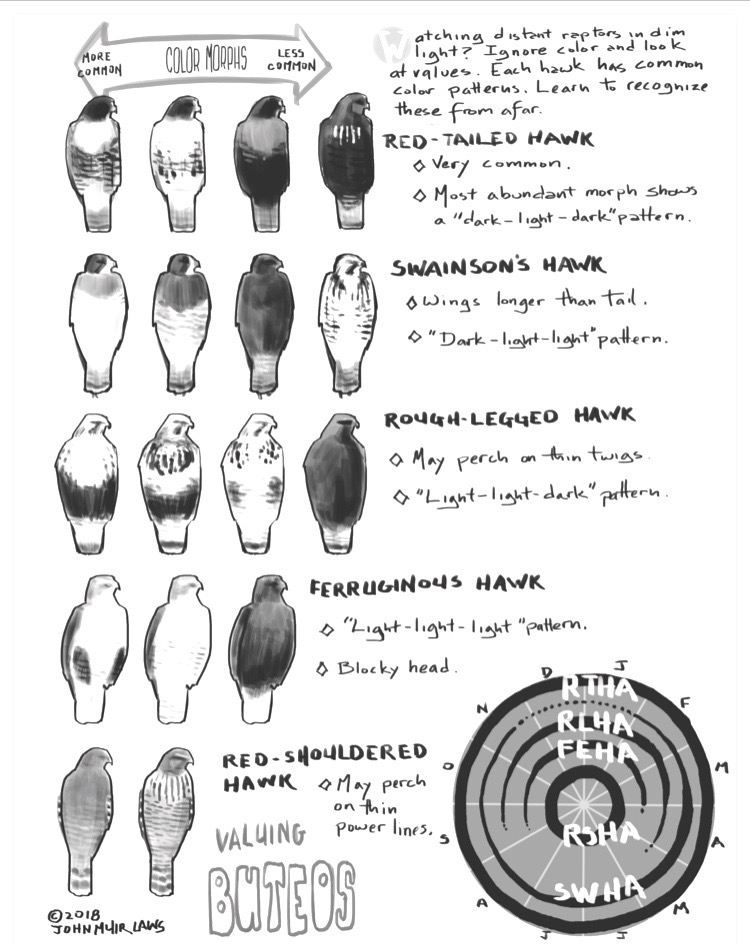 It is always exciting to see the hawks which are ever-present in the skies and trees of Sonoma County. This is a simple guide to identifying the different species.  Created by John Muir Laws for his nature journaling group.  Both the seagull and hawk reference papers can be downloaded at his website.
A few optional materials which you can bring with you outside:  binoculars, colored pencils, paint brushes, a small watercolor set, thermos of hot coffee or tea, and always some fresh water.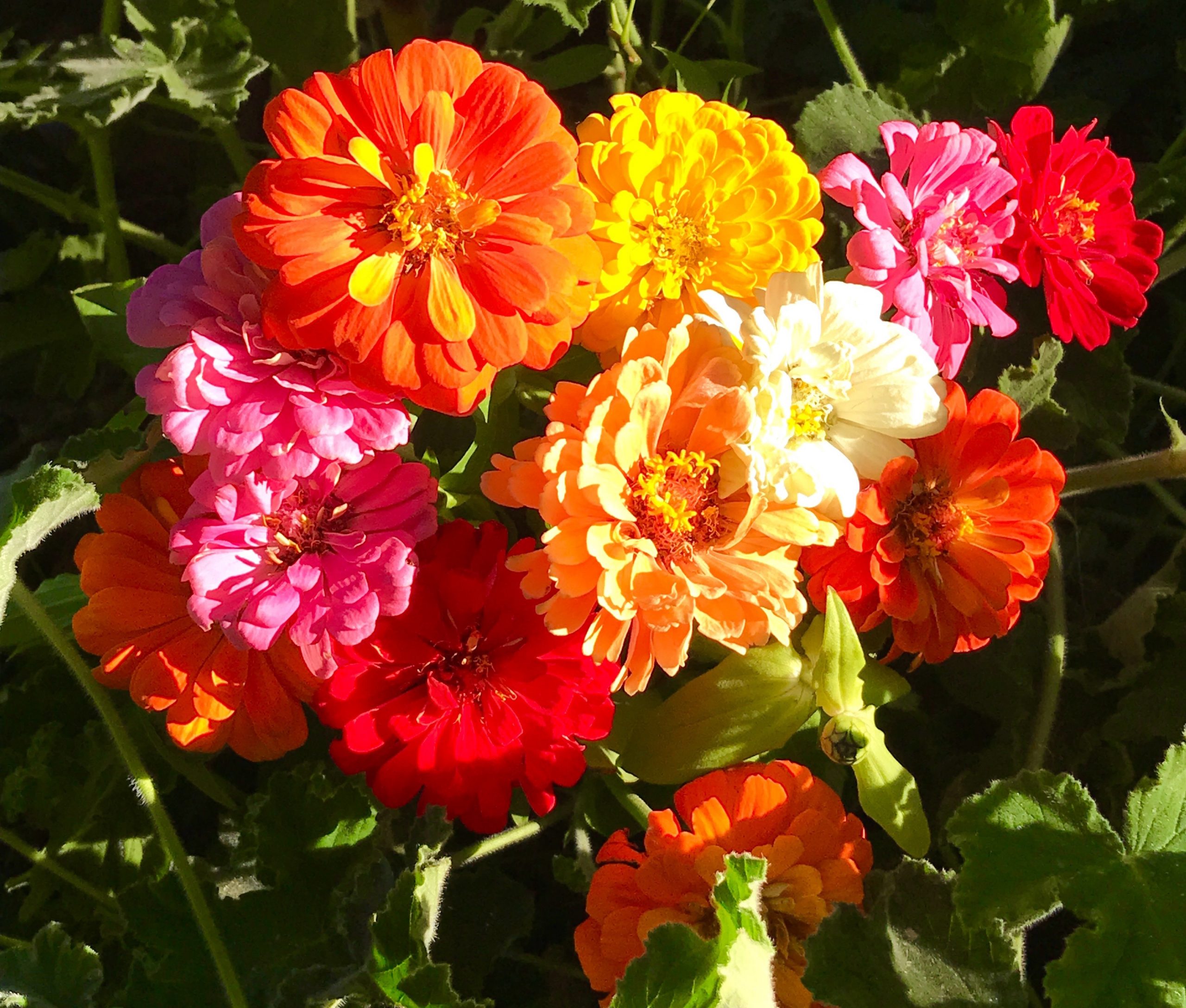 Many times it is the most simple of observations which are very rewarding. These zinnia flowers are abundant in the gardens of Sonoma and Napa Valley this fall. Found just outside my door, flowers can be part of a daily or weekly nature journal observation.
If by chance, you would like to pick up a few zinnias to plant, the local nursery Sonoma Mission Gardens has a fabulous selection in pots, plus many other flowers currently in stock.  This nursery is also a perfect resource for landscaping material any time of the year.  Sonoma Mission Gardens has the added bonus of having quite a number of beautiful birds onsite which you can view quite closely.  We locals in Sonoma consider this business a community treasure.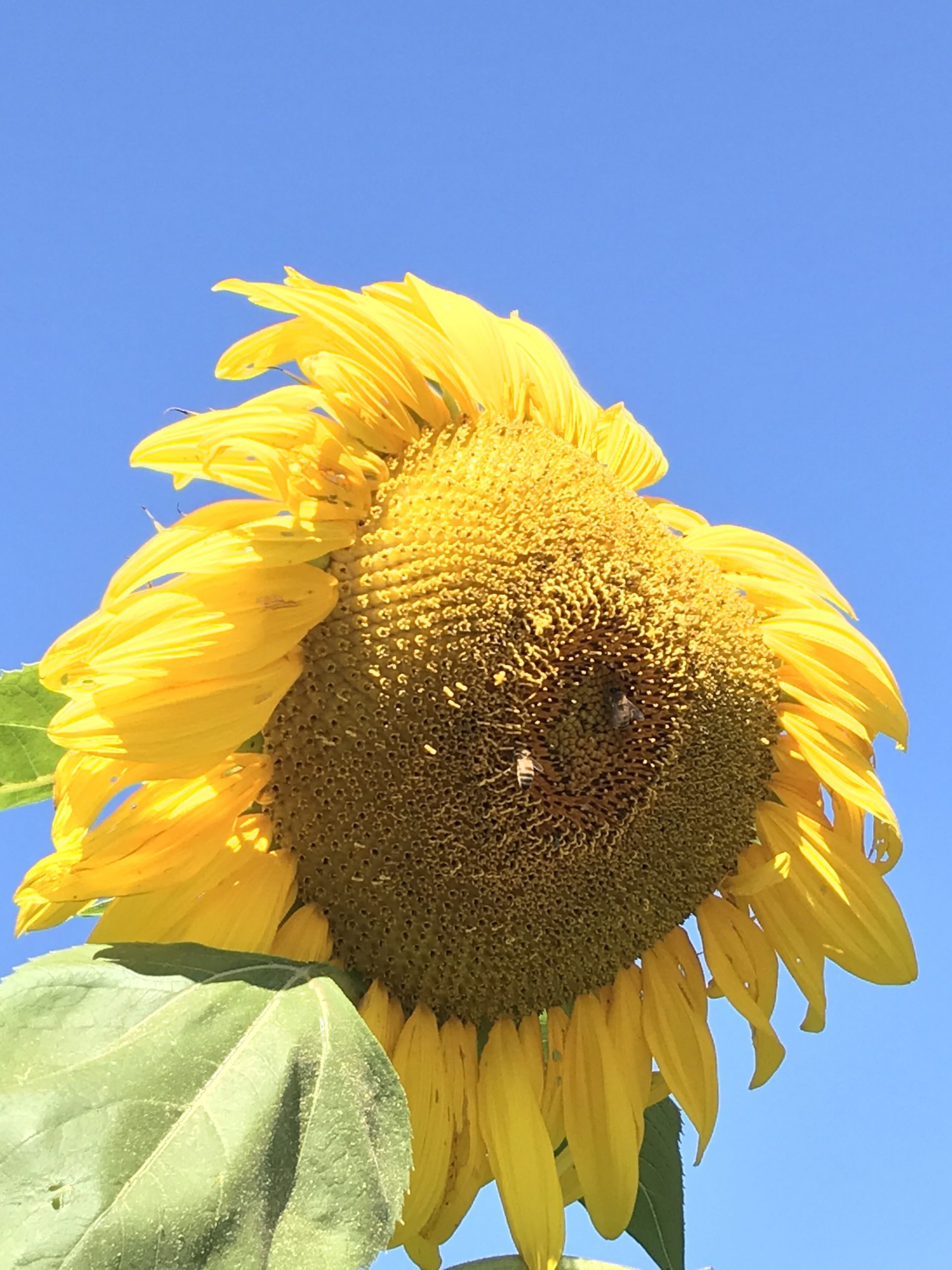 Nature in action, the honeybee is a cornerstone of our environment, food sources, gardens, parks and pleasure.  With bee hives found at many locations,  we recommend the book The Beekeeper's Bible, which includes helpful information about bees, honey, recipes & other home uses. This can be purchased online or in person at the wonderful, locally-owned Readers Books in Sonoma. Located just off the Sonoma Plaza, they are considered a gathering place for book lovers of all ages. Many days you will find the owner Andy Weinberger ( who is an author himself) behind the front desk and ever-ready to chat about the community and books.
The Sonoma Nature Journal Club is grateful for the continued support of the Sonoma Ecology Center, and the national network of Nature Journal Clubs which can be found online at John Muir Laws website.  As part of this network, we encourage members to safely join us regularly for an authentic outdoor nature journaling experience.  At the time of this post, I am safely leading small groups after school a few times each month. We follow all COVID guidelines. This may change at any time so please check in when convenient.
Or, due to safety precaution and personal preferences, join us online here or through our upcoming video sessions. Sharing, learning, and community happiness are a few outcomes of the Sonoma Nature Journal Club.
If you would like to join, please give me a call or send an email at bmcneill@cbsonoma.com. Further thoughts and club details can be found at the Journal Club tab here on this blog.  I look forward to seeing you on the trail or around town!