On a recent visit to Sonoma Country Antiques, I was struck by the beauty of these glass themed displays for the home.  They were clear & bright, offering not only illumination but also a fresh feeling of clarity to the room.
During this time of extended days and increased light in our lives, these paintings and glass pieces in the home seem especially welcome and noteworthy.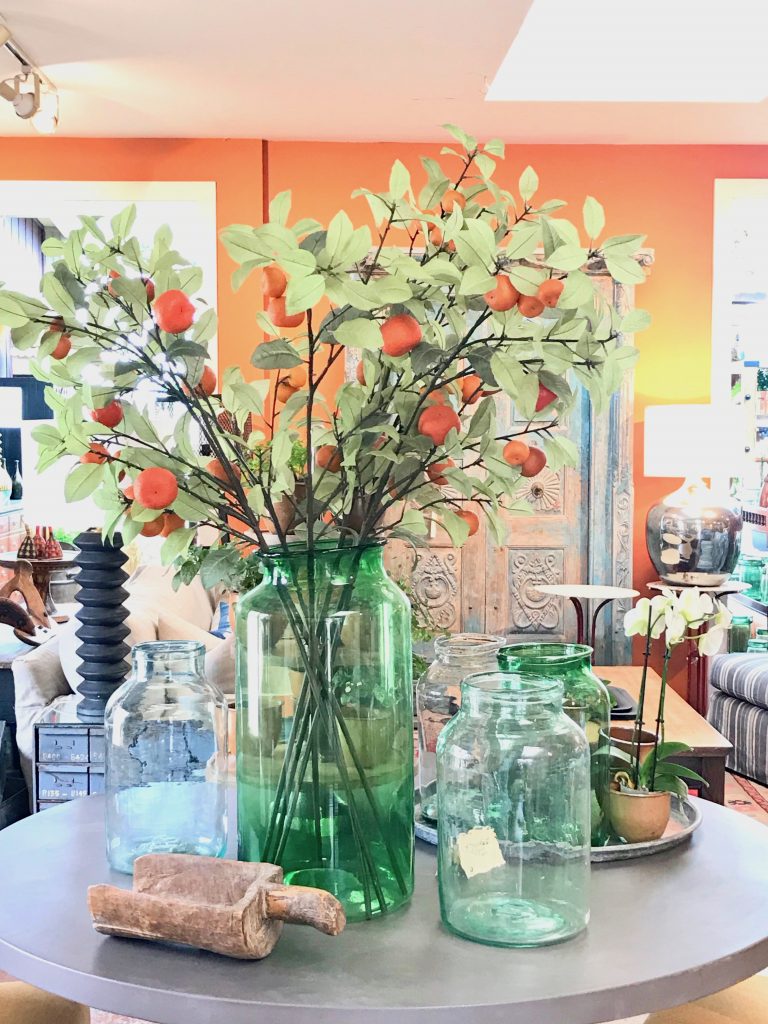 A display as seen in the showroom of this wonderful resource for vintage and new home goods.  This store regularly receives shipping containers from across the Atlantic to keep wine country homes decorated in a most unique and authentic style.  They are conveniently located just as you enter Sonoma Valley on Arnold Drive, which is also the gateway to Napa Valley.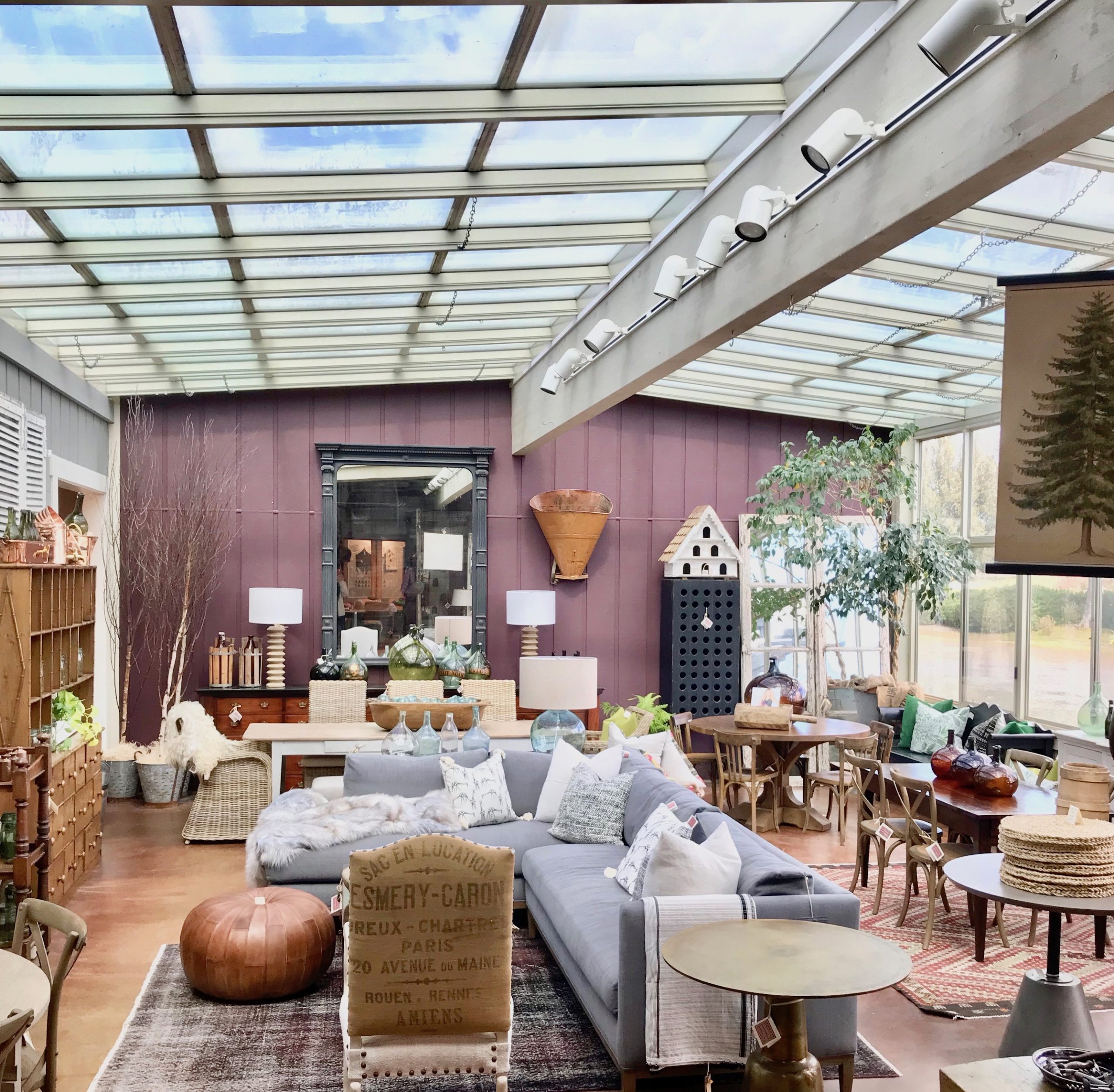 Note the pale blue glass lamp in this picture of the skylight illuminated atrium.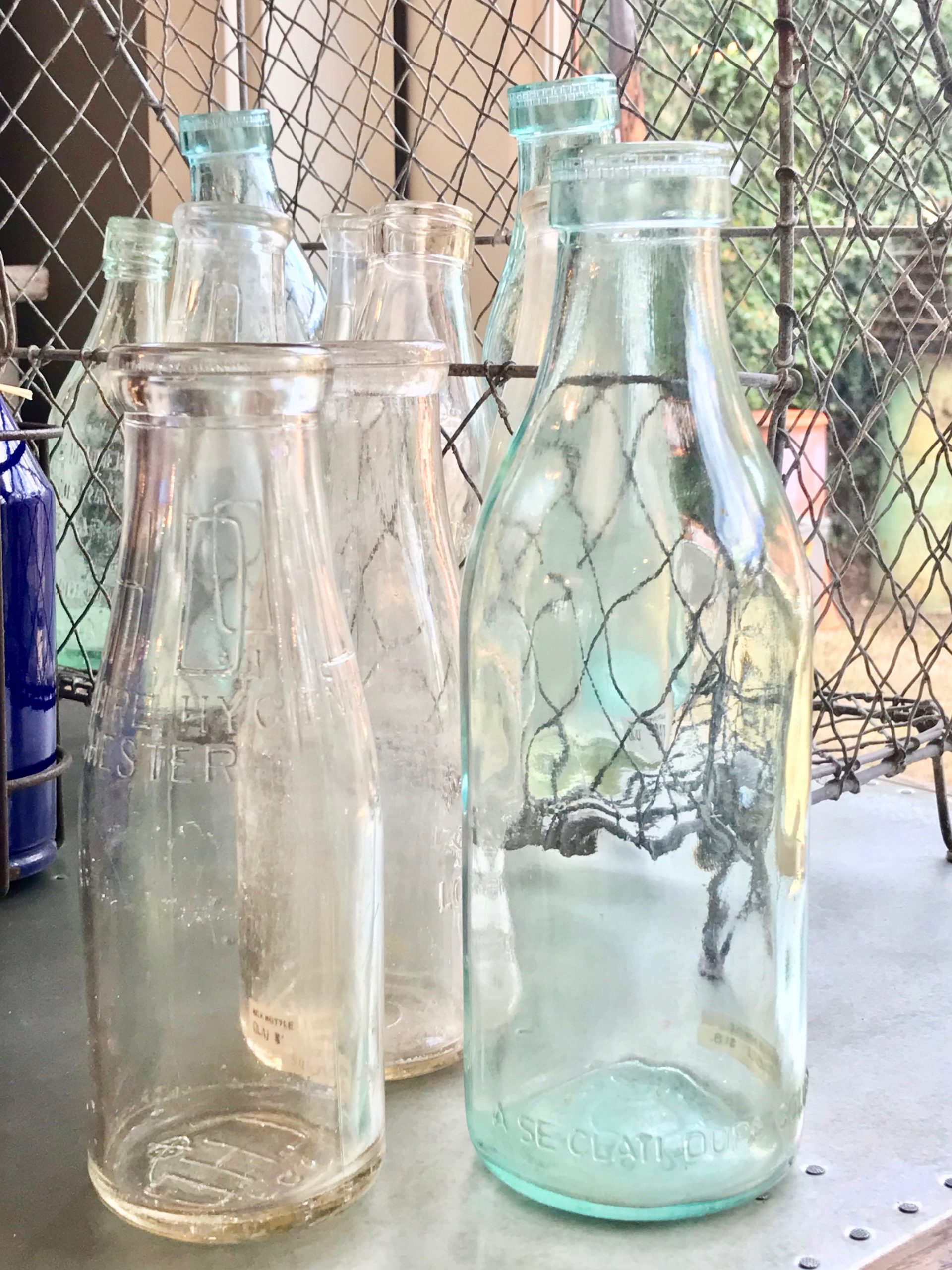 Original old bottles from the English countryside can easily be repurposed as flower vases or used for most any number of other ways in a home.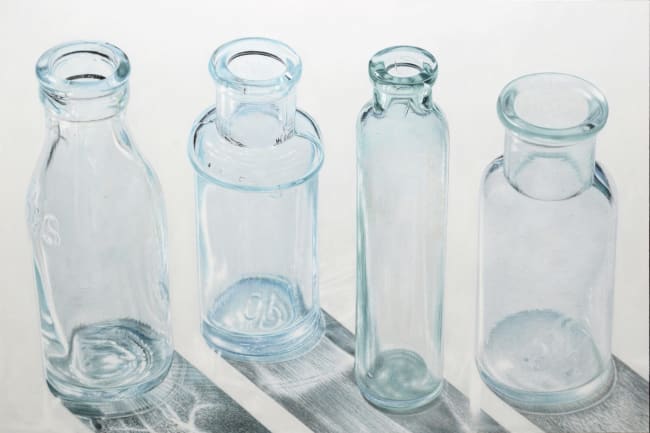 These three beautiful glass bottle works were painted by artist Gregory Haynes and can be seen in his show here and up close (until sold out!) at Maybaum Gallery in San Francisco.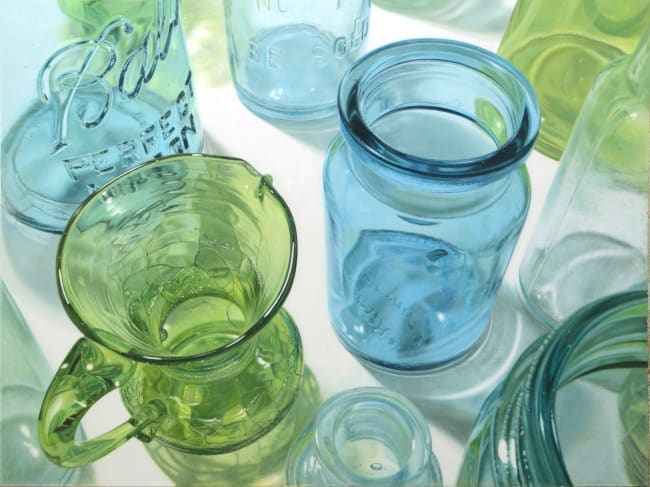 These original oil paintings are so well done that they almost appear to be photographs.  They truly evoke the image of these old bottles.  It is about clarity as well as the memory of a time when these glass vessels were more commonly seen or used.  For many of us, the imagery harkens back to our younger days.

The balanced color and implied texture of these pieces of fine art would make a fresh addition to quite a number of rooms in a home.
Both of these wonderful businesses are open online and in person; I hope that you may find a moment to visit them.  Give me a call with any thoughts or comments on this observation of glass & light!  Wishing you a lovely day filled with much beauty in your home + life.