It is a gorgeous summer in Sonoma and Napa Valley, and as many are on vacation, I wanted to share with you that in my spare time, I paint portraits of dogs and cats who are temporarily living in animal shelters.  When the pet is adopted, a professional print of the oil painting is given to the person who provides these four-footed friends of ours a new home.  Also, gift cards are made of the paintings and the proceeds are donated back to the shelter for food, bedding & care of other rescue animals.  The following are a few of the paintings: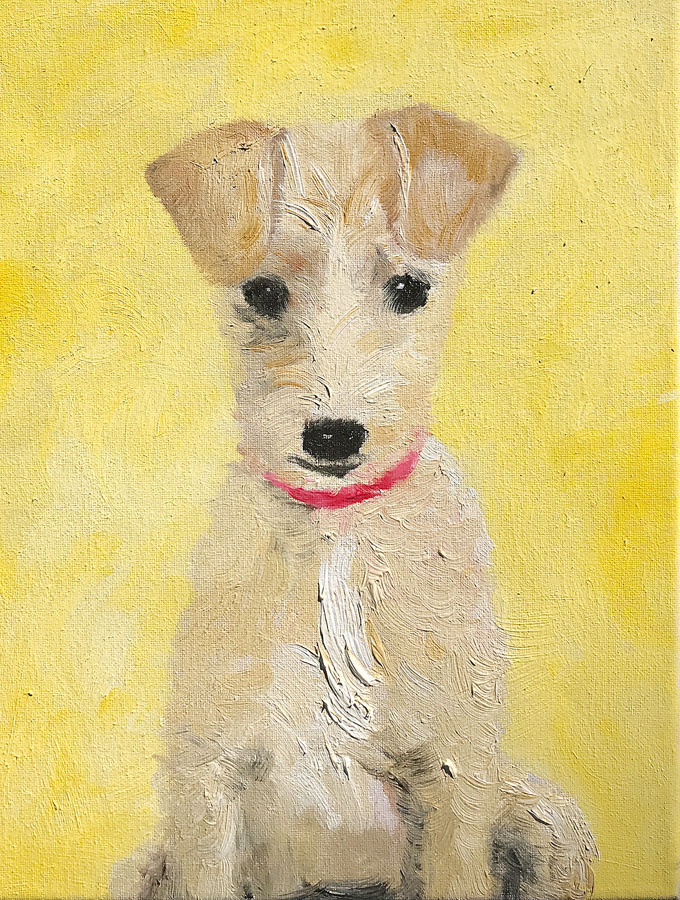 Buttercup, adopted 2019, she had an outgoing personality and was petite & highly active.  She would look directly in your eyes, just asking to be adopted.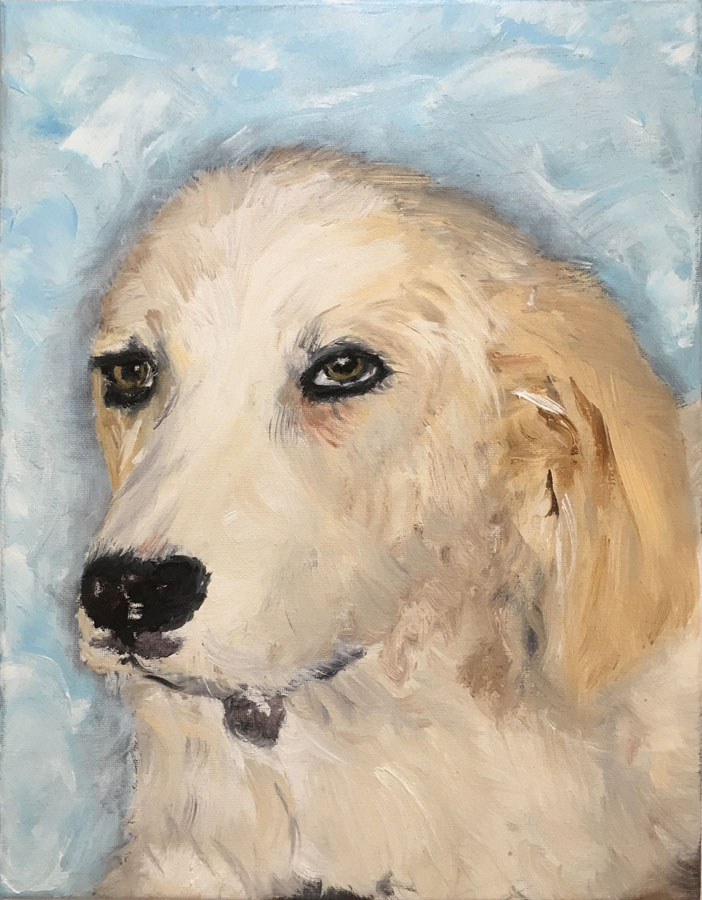 Charley, adopted 2018, this dog was a beautiful Grand Pyrenees mix who was found under an abandoned house.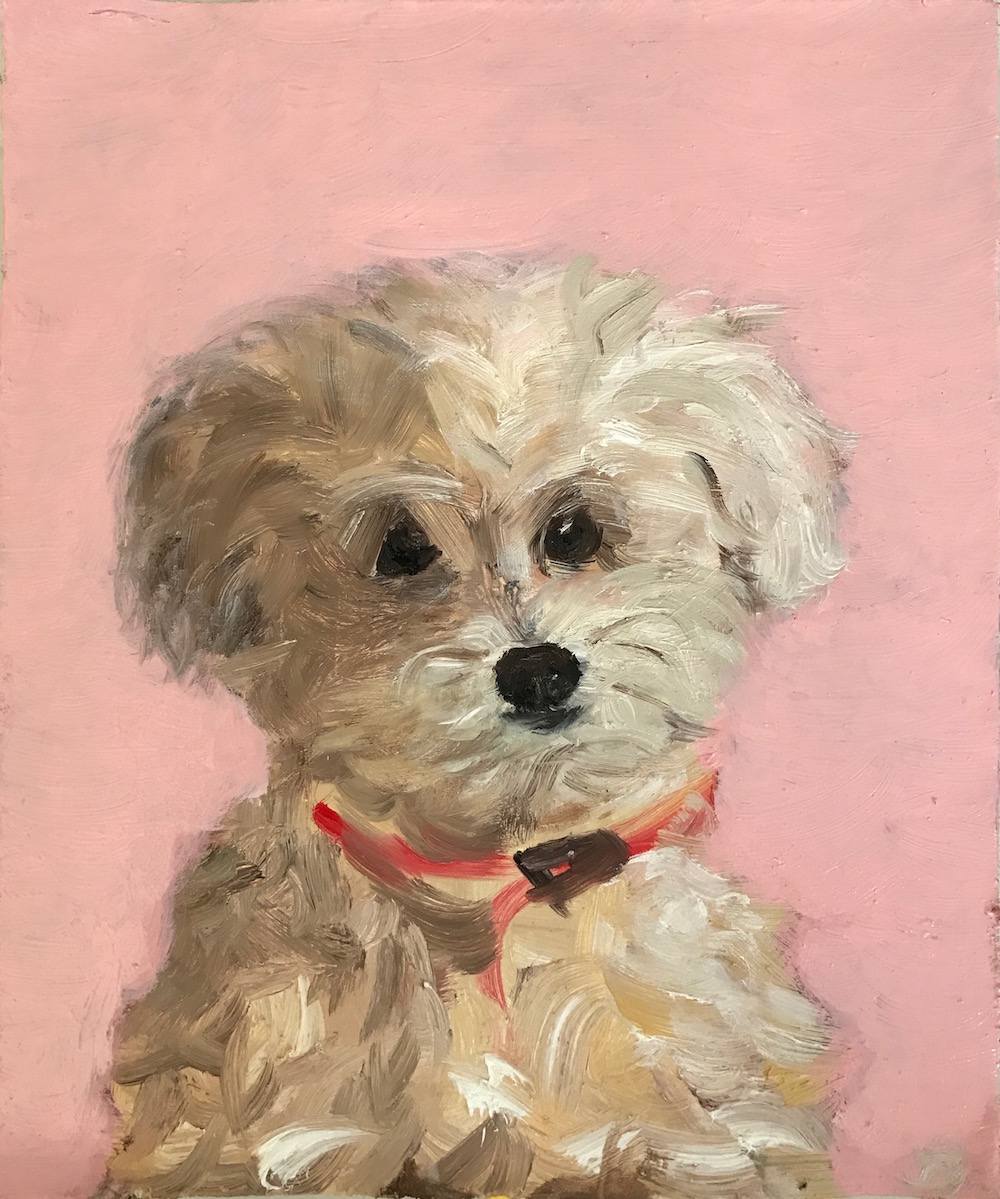 Bella is actually my own puppy, and she is helping shelter animals through the sales of gift cards.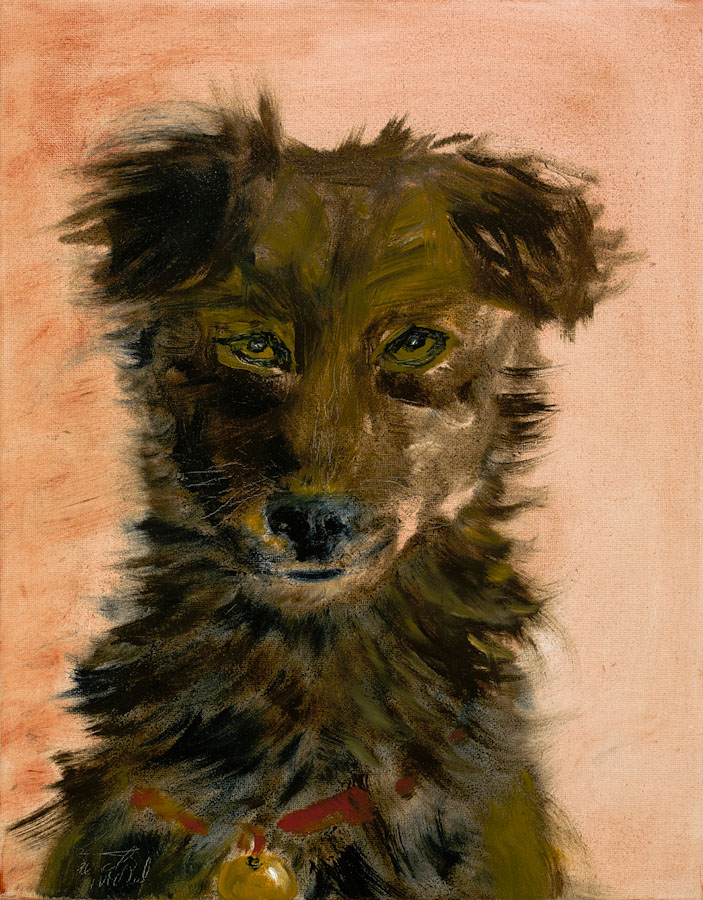 Rigo, adopted 2018, was a small, friendly dog, with an especially expressive face.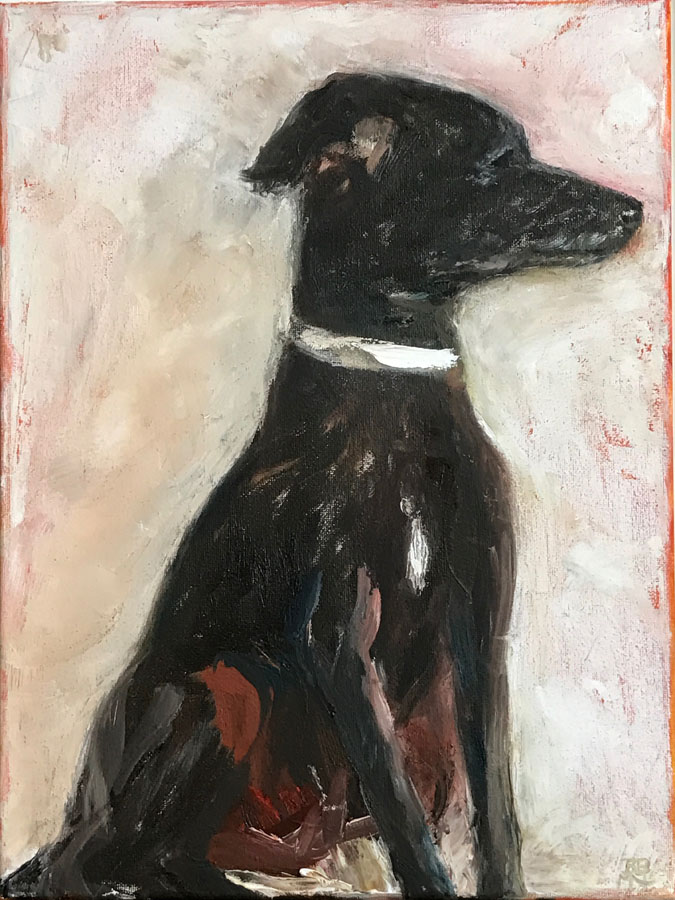 This dog sat so proudly.  He had been adopted and I painted him as a fundraiser for Pets Lifeline.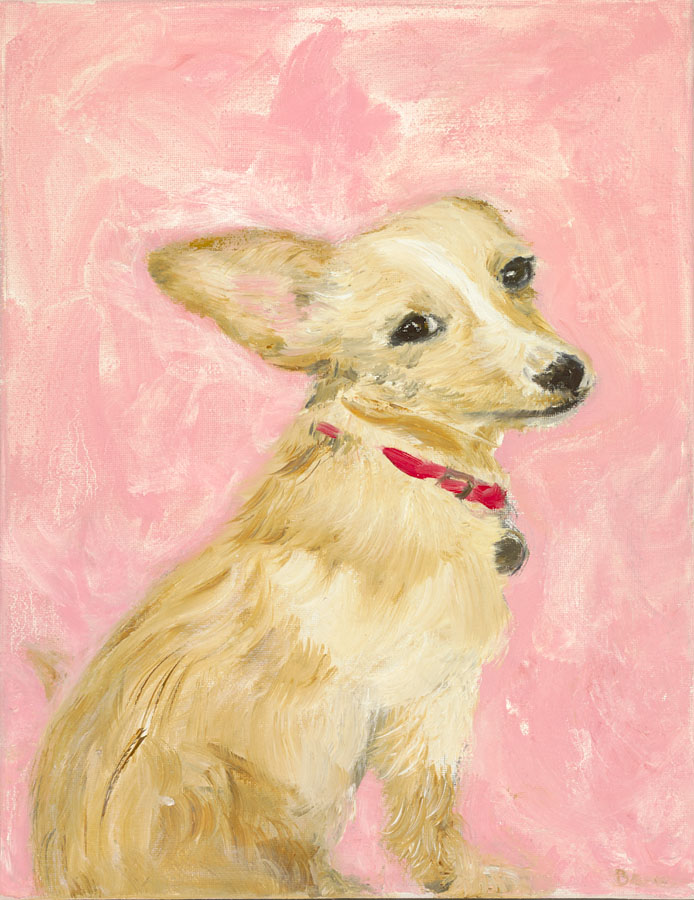 Pinky Pie, adopted 2019, this puppy was sweet and gentle, with a lovely personality, and is the sister to Buttercup.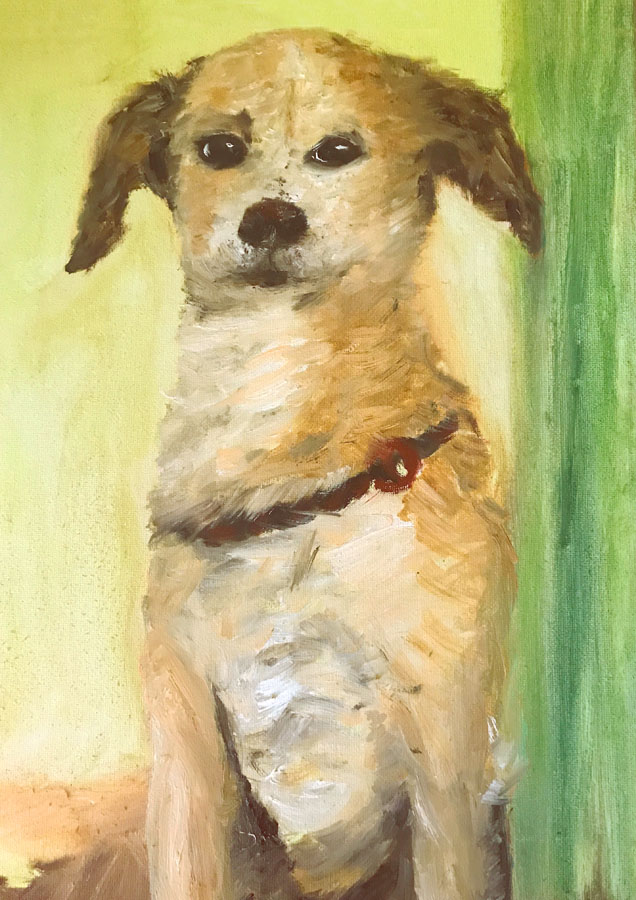 Oliver, adopted 2018, he was found on the street and rather unsure of his surroundings.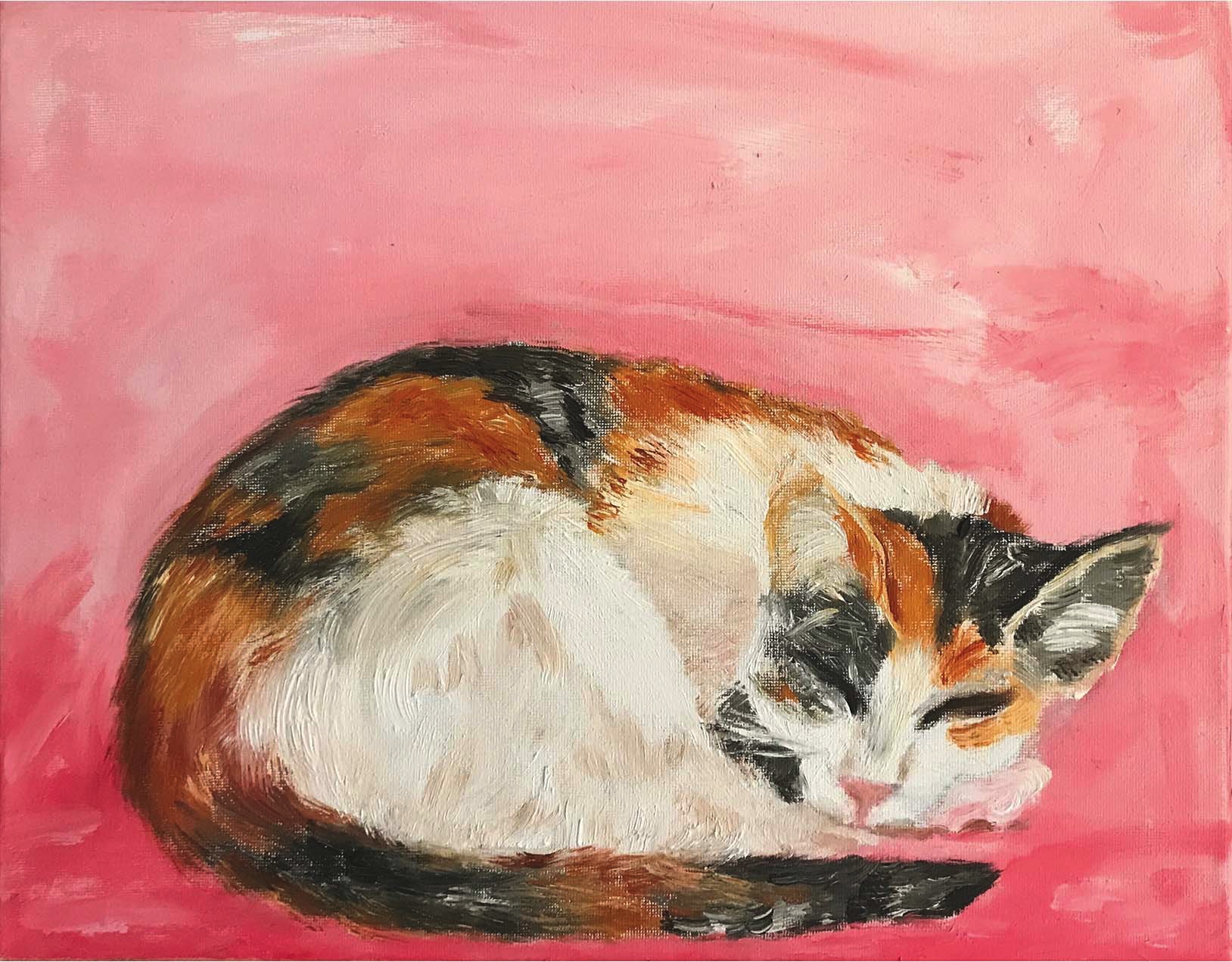 Mariah, adopted 2018, she was a very small kitty with lots of personality and unusual markings, very friendly and loved visitors at the Pets Lifeline kennel.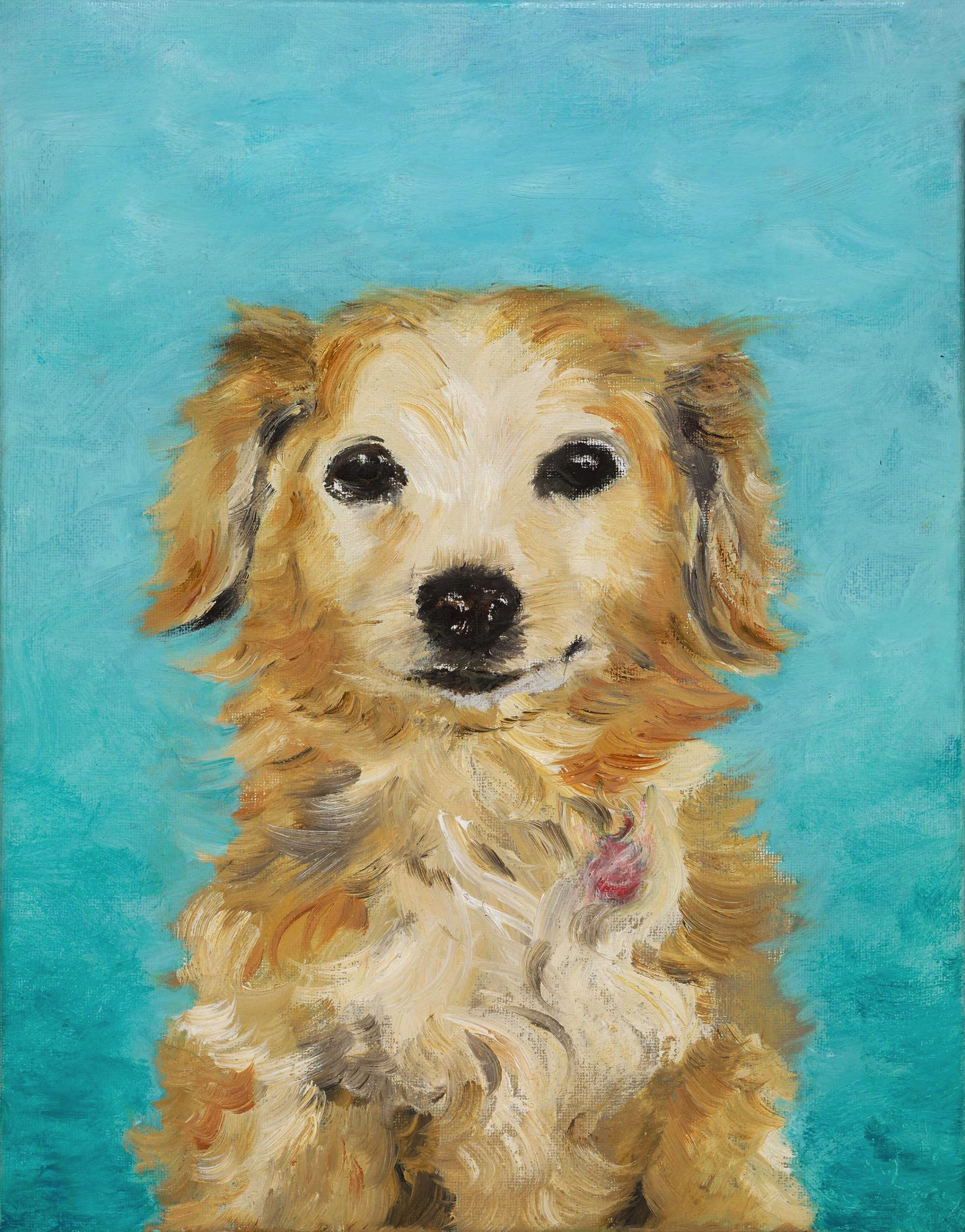 Happy, adopted 2019, he was this wonderful, slightly older dog, who was quite calm and grateful for warm companionship.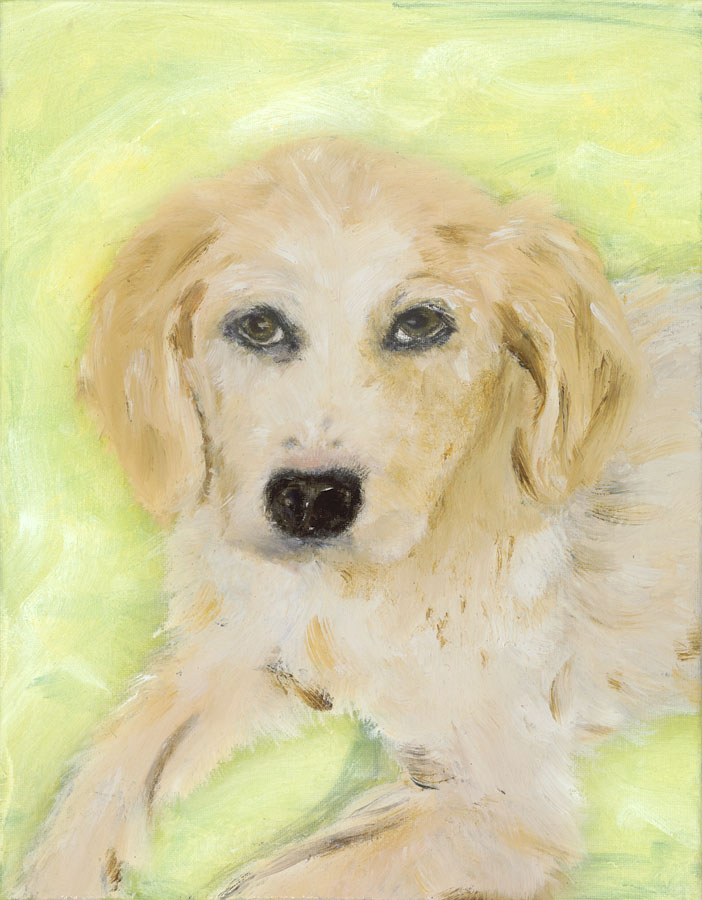 Jack, adopted 2019, this puppy was quite shy.  He had been abandoned, then found under a house with his two siblings.  After some very special care from Pets Lifeline, he gained weight and became more comfortable with people.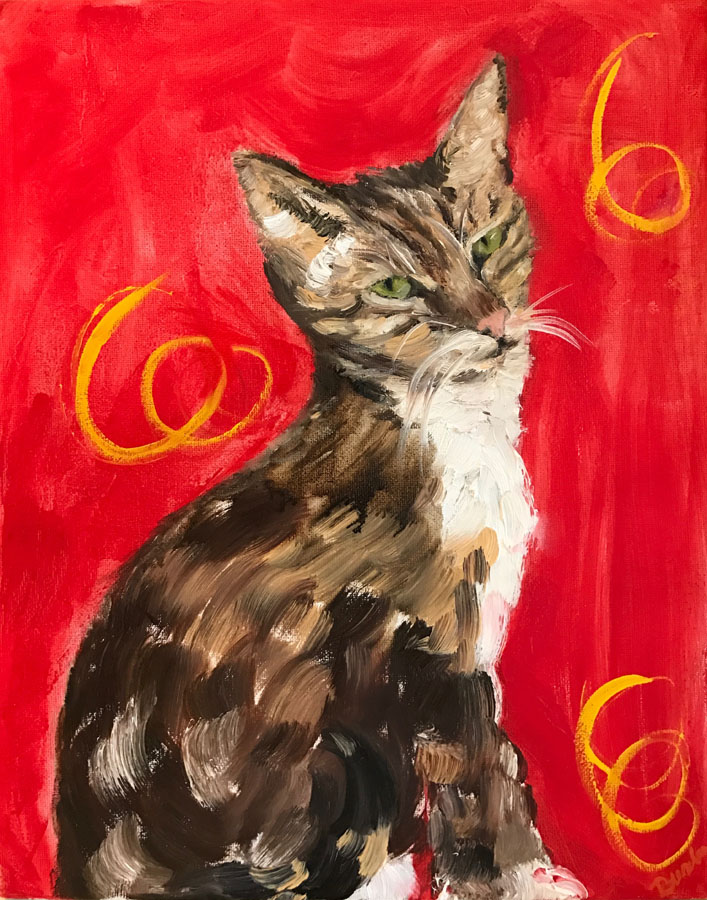 Emily, adopted 2017, she was a wonderful calico cat with large, kind eyes, although exceptionally shy.  She had been at the shelter for awhile and would hide under a blanket or go to the far edge of the cat room so that nobody could see or pet her.  Her adoption occurred soon after this painting was finished.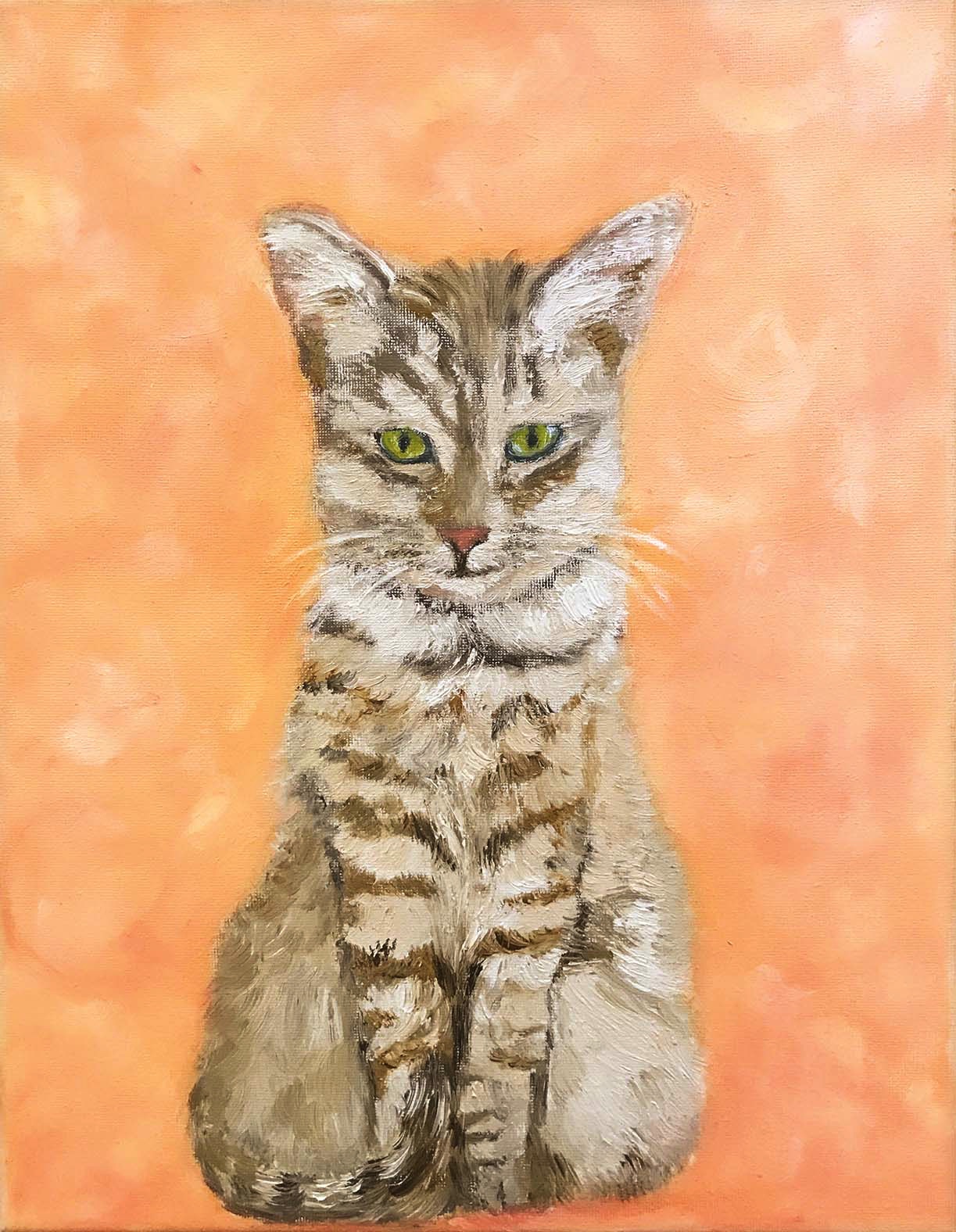 Jewel, adopted 2019, this kitty had a very gentle personality and sat with such a sense of place on her perch at Pets Lifeline in Sonoma.
These cards are now sold in five stores from Sonoma to Palo Alto.  They are:
Wishing you a happy summer!  Do check back soon….